Tiger Woods is in the worst form of his career in this area of his game
Tiger Woods' frustrating 2020 continued as the 15-time major champion's struggles in Chicago last week ensured that he would miss out on the Tour's finale.
Much of Woods' irritation with his game also looks to be in an area that has consistently been a massive strength throughout his career – on the greens.
Tiger has competed in 24 rounds thus far in 2020 and has racked up some unwanted records in that period.
After Woods gained +0.2 strokes on the greens at the Farmers back in January, the 44-year-old then went to the Genesis and produced his worst putting performance since Strokes Gained statistics began in 2004. Woods lost 8 strokes with the flat-stick that week, and post-lockdown, he hasn't fared much better.
In the four events since Riviera, Woods has lost strokes on the greens all four times. That five consecutive tournament run of losing strokes on the greens is also a record for Tiger, who never had before lost strokes at as many successive events where strokes gained are recorded.
Even during 2014 where a clearly injured Woods was heavily restricted in his ability to practice his putting (and his game around the greens was non-existent), he wasn't putting as poorly with the flat-stick as he has this year.
Woods will defend his Masters title in November where a field of 92 players will tee it up. Where does Woods' putting in 2020 rank him in that field on the greens? 85th.
Not even Woods' stellar iron game, where he has gained strokes at each event this year, can mask the issues that Tiger needs to solve with two major championships right around the corner.
The 82-time champion on the PGA Tour played with a new putter at the PGA Championship (his best-putting performance since January). He did so because the longer shaft on the Scotty prototype allowed him to practice more pain-free.
If an inability to practice on the greens is causing Woods' putting woes, then is it just a matter of time before Tiger retires his trusty long-time Scotty?
Your Reaction?
LIKE

21

LEGIT

6

WOW

5

LOL

5

IDHT

0

FLOP

3

OB

0

SHANK

6
Tiger Woods' most impressive golf accomplishment? – GolfWRXers discuss
In our forums, our members have been delving into the best achievements of Tiger Woods' career.
WRXer 'Fairway14' kicks off the thread with a poll between Tiger's, 3 USGA Jr. Championships, 3 USGA Amateur Championships, 15 professional Major victories, and 142 consecutive cuts made – with the latter winning comfortably.
But our members have been discussing more of Tiger's achievements which deserve to be recognized up there with any of the rest.
Here are a few posts from the thread, but make sure to check out the entire discussion and have your say at the link below.
MtlJeff: "Over time I feel like his weeks at #1 might be as impressive as anything. He has twice as much as the next closest challenger (Greg Norman)….And Norman has twice as much as HIS next closest challenger. To put that in perspective—Dustin Johnson is 3rd and would need to be #1 for roughly 11 years straight to catch Tiger."

Fairway14: "I am glad to see so many votes cast for '142 consecutive cuts made' because I believe the media has not given that accomplishment the appreciation and respect it is due."

Creedo77: "If he wins the US Senior Open down the line, he'll be the only player to ever win the JR AM, US AM, US Open and SR Open."

iBanesto: "Easily the consecutive major wins: 2000 US Open, 2000 Open Championship, 2000 PGA Championship and 2001 Masters."

physasst: "What about the 82 PGA tour victories? Tied with Sam Snead for most all time. No one else is even close…That's the most impressive to me."
Entire Thread: "Tiger Woods' most impressive golf accomplishment?"
Your Reaction?
LIKE

11

LEGIT

0

WOW

1

LOL

0

IDHT

0

FLOP

0

OB

0

SHANK

1
Woods: 'I rolled it great' – Why Tiger's assessment of his putting at the Zozo is at odds with reality
It was another dismal week at the Zozo for Tiger Woods in what has become a truly forgettable year in the career of the 15-time major champion.
Woods finished T72 at one of his favorite courses, which included his worst round ever at Sherwood CC as well as the first time in his career that he has bogeyed three par-5s in one round.
Tiger shunned the media after day one of the championship, but took time out after Sunday's round to assess his performance for the week, saying "I did not drive the ball and didn't hit my irons close enough consistently".
All of which is true, with Woods performing worse with his irons than he ever has before (where Strokes Gained stats are recorded) losing 4.4 strokes to the field for his approach play. While his driving wasn't much better, losing 3.6 strokes to the field off the tee.
However, on his website in a piece by journalist Daniel Rapaport, Woods gave this head scratching assessment of the positive he'll be taking from the Zozo.
"The only thing I can take out of this week that I did positively is I putted well. I feel like I rolled it great. Unfortunately, they were all—most of them were for pars and a couple for bogeys here and there, but not enough for birdies."
Unfortunately for Tiger, that's just not true.
For his four days at the Zozo, Woods lost over 3 strokes to the field on the greens. Of the 77 players in the field last week, Woods was 65th in putting. In what parallel universe, especially for arguably the greatest player ever, could that be considering 'putting well'?
It was Woods' second-worst performance on the greens since the Tour's restart, and it's worth a reminder that even before last week Tiger was in the midst of his worst form with the putter of his career.
The only area Woods gained strokes last week was around the green, as the 44-year-old stumbled to a Strokes Gained: Total number of -10.
Woods' game is so far off that it's unlikely even an appearance at next week's Houston Open will rescue him in time for Augusta. And if finishing 65th in a 77 man field for Strokes Gained: Putting is the new normal and rolling it great, then optimism around Tiger should be tempered going into 2021.
Your Reaction?
LIKE

13

LEGIT

13

WOW

4

LOL

0

IDHT

0

FLOP

2

OB

1

SHANK

34
#TigerTuesdays: How Sherwood CC served up two of Tiger Woods' most crushing defeats
Tiger Woods returns to action this week at the Zozo Championship at a course very familiar to the 15-time major champion: Sherwood Country Club just outside Thousand Oaks, California.
From 2000-2013, Woods hosted the World Challenge at Sherwood, a period in which Tiger hoisted the trophy at the event five times. However, on two occasions, Woods suffered two of the biggest shocks of his career at this event, and here we'll take a look at how both unfolded and the impact they had on the 82-time winner on the PGA Tour.
2010 World Challenge
A year on from the sex scandal that rocked Woods' life, the Californian returned to Sherwood CC without a win in 2010. But things looked rosy once again for Tiger, who took a four-shot lead over Graeme McDowell into the final round of the 2010 Hero World Challenge.
By the fourth hole, that lead was down to one as a nervous Woods stumbled out of the blocks, missing three putts from 6 feet in his first four holes, while McDowell birdied three of his first five holes.
The drama escalated on the back nine, when Woods, after seemingly having wrestled back the initiative, blinked. On the par five 13th hole, Woods held a one-stroke lead, before imploding to card a double bogey, to McDowell's birdie, which left him trailing by two.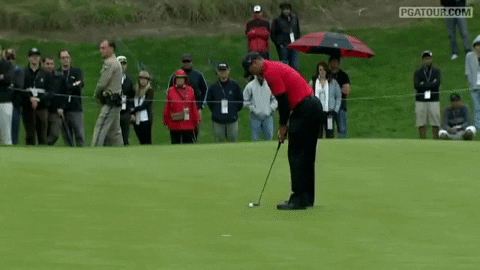 The Irishman dropped a shot at the 14th but kept a one-shot lead until the 17th hole, before pulling an eight iron into the hay forcing him to take an unplayable. Improvising, and from a very tricky spot off the green, McDowell would get the ball up and down for a brilliant bogey, while Woods saw his birdie putt slip by.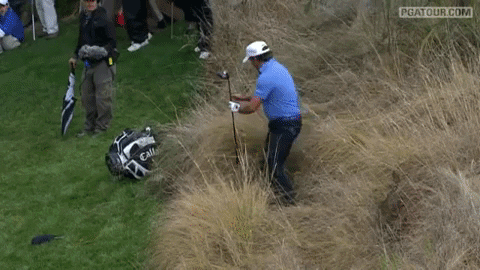 It wasn't the two or even three shot swing Woods wanted, but it was all square heading to the last.
On 18, both men found the fairway before McDowell pulled his approach to 30-feet, which left the door open for Tiger. He did what he always seems to do in the most significant moments, stuffing his iron shot in tight.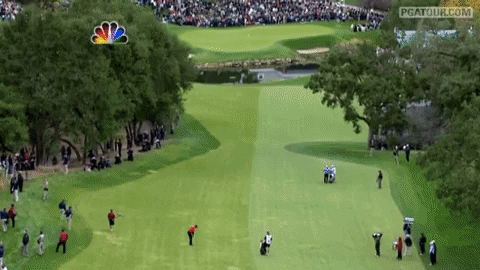 Understandably, both Woods and his loyal fans thought he had landed the killer blow.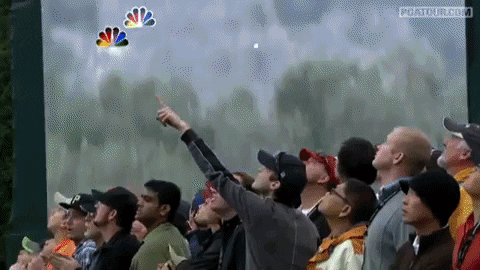 It looked like another fairytale finish for Woods and his first win in over 12 months, but the fresh decade appeared to bring unfamiliar misfortune for the 15-time major champ, and McDowell heaped on the misery on the 18th green.
Stunned but still battling, Woods would hole his three-footer before hitting his approach in the playoff to 10 feet after seeing McDowell pull his approach once again.
The adage that lightning doesn't strike twice was exposed on this occasion, as McDowell pulled off the unthinkable once again.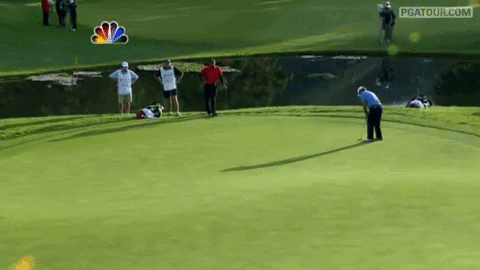 With the event on the line, Woods couldn't respond, barely missing his birdie putt to end a miserable afternoon for the American.
The tournament marked the first and only time Woods has ever coughed up a four-stroke lead beginning a final round, and McDowell's words afterwards demonstrated how his immense aura was beginning to weaken.
"He used to appear invincible. Of course, he's made himself appear more human in the last 12 months."
Woods went on to win the 2011 edition of the event, and win three times in 2012. Had he overcome McDowell at Sherwood and regained that winning feeling in 2010 could those wins have occurred a year earlier?
2013 World Challenge
In 2013, things were different for Woods – he was back on top of the world rankings and had won 5 times that year.
Woods entered the final round at Sherwood CC with a two-stroke lead over Zach Johnson looking to end the year on a high. By the 10th hole, Woods was four clear, a familiar position for him at the Californian course.
Tiger's steady and conservative approach in these positions had served him well throughout his career, but what he wasn't banking on in this position was Johnson catching fire, who birdied three of the next six holes to bring him within one of the lead heading to 17.
On the 17th, Zach went flag-hunting to the back pin location, and it paid off to ensure a dramatic and tense finish.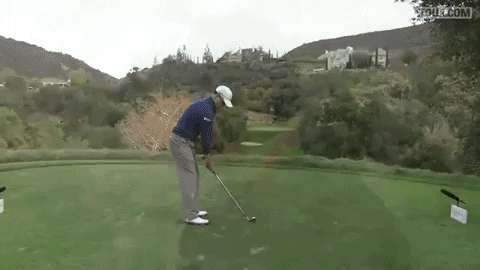 The 18th hole would once again play center stage, and once again, it provided an unthinkable finish. 
Woods would play his approach shot first, and it wasn't a good one, pushing it into the front bunker. Advantage Johnson, but not for long, who inexplicably pushed his even further and into the water.
It looked to be an almost certain Woods victory at this point, but memories of 2010 would come flooding back for Tiger, who stood in the fairway as Zach struck his 'miracle' wedge approach for his fourth.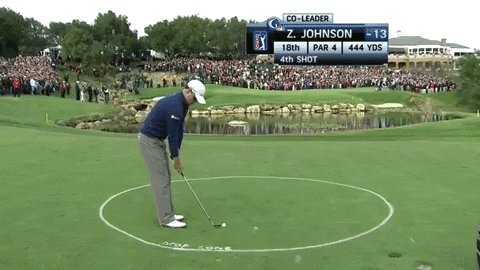 Despite the stunning outcome, Woods smiled it off, composed himself and hit a great shot of his own to save par and extend the contest.
However, when Tiger once again found the bunker on the first extra hole and Johnson made his par, Woods' famous clutch gene deserted him over a 5-foot putt to extend.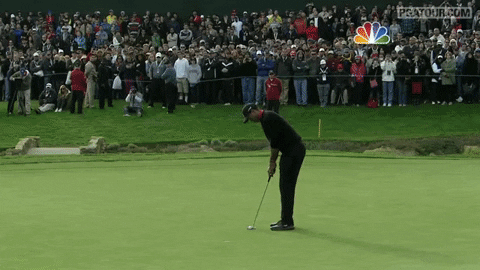 The 2013 edition of the event would be the last time Woods would play in the final group in the fourth round of a tournament until he did so again at the 2018 Tour Championship.
Woods returns to Sherwood CC for the first time this week since 2013 to defend his Zozo Championship. With five wins and five runner-up finishes, incredible highs and equally crushing lows, it's fair to say this is a course that Tiger has a more complex relationship with than most others.
Your Reaction?
LIKE

15

LEGIT

4

WOW

2

LOL

0

IDHT

0

FLOP

0

OB

0

SHANK

0