How Dunning Changed Golf Apparel
He's called "The Dunning Player," and he does everything most golfers want to do. He takes golf trips to the UK with friends; he plays once per week and shoots in the 70s or better; he relishes opportunities to carry his own bag and uses a Scotty Cameron putter. Surprisingly, this man isn't an avatar constructed by Dunning's marketing team; it's a profile of the company's actual customers based on survey results.
The Dunning Player

20% Travel to play golf in Scotland/Ireland
34% Scratch or single-digit handicap
30% Carry their own bag
30% Use a Scotty Cameron
56% Play 50+ rounds per year
Company founder Ralph Dunning, 52, fits the Dunning Player profile, but not as well as most of his customers. He developed a passion for golf later in life. His 12 handicap might never dip to scratch or even single digits, but the six-time Ironman knows firsthand why someone would make a sport a key part of their life.
In 1989 Dunning founded "Rip N Hammer," a premium, performance-apparel maker for endurance athletes: namely triathletes, cyclists and fellow Ironmen. Most serious athletes want the best-performing clothes for their sport; it's these athletes who truly need them. The best Ironmen spend 8-9 hours swimming, biking and running a distance of 26.2 miles. The not-so-good ones can take twice as long. Rip N Hammer's apparel was enjoyed by both pros and regular joes. It was also appreciated by other companies in the space; Dunning created private-label apparel for Saucony and Cervelo, enthusiast brands for runners and cyclists, respectively.
In 2000, Dunning sold his company. That same year, he attended the annual Ironman World Championship in Hawaii, but just as an observer, so he said yes to an invitation to play golf. It was then he says he developed a staying passion for golf. Adding to his passion was the realization that he could improve on the trendy golf clothes he was wearing that week, which didn't stand up to the 90-degree temperatures on the Big Island.
"When I finished playing that week, I told my wife I was going back to Toronto to meet with my engineering team and start engineering golf apparel," Dunning says.
In Toronto, Dunning developed the prototypes for what would become major championship-winning apparel less than a decade later. He leveraged his background in fabric engineering to create a head-to-toe, performance-apparel line that would impress serious golfers. Key to his process was knowing exactly what serious golfers wanted, so he spent a lot of time talking to them, especially good golfers.
When he asked golfers what they wanted from their wind shirts and rain jackets, for example, it was clear that they didn't want jackets with high collars that could distract them during shots. It was also important for them to be able to pull their sleeves over their forearms when they were hitting finesse shots around the greens.
Dunning continues to focus on details that matter to golfers, like how the company's golf clothes adapt to the golf posture and move during the swing. He also eschews the common practice of purchasing off-the-rack fabrics, opting instead to engineer his own fabric with natural fibers that can provide performance benefits without the use of chemical treatments.
"There's a difference between fabrics that are inherently breathable and products that are chemically treated," Dunning says. "You want fabrics that feel good, and by that I mean on your skin and when you reach for them in your closet. At the same time, you want them to feel good on your body, and they have to perform."
In 2007, Dunning had its big break when Zach Johnson won the Masters wearing the brand. Johnson (who now endorses Oakley apparel) doesn't fit the mold of golfers who generally win at Augusta National. He's not long off the tee, so he's at a disadvantage on the course's famous par-5 holes. The weather was unseasonably cold that year, however, putting the par-5s out of reach for many in the field. Johnson went the whole week without hitting a par-5 in two, relying on his wedge game to take him to the top of the leaderboard.
Johnson's other advantage, according to Dunning, was his clothes. Whereas many golfers in the field were wearing bulky sweaters to stay warm, Johnson was wearing the three-layer system Dunning developed seven years prior in Toronto: a next-to-skin, mock turtleneck "base layer" kept Johnson's core temperature up and two more slim layers of apparel — a golf shirt and vest — offered a freedom of motion that kept Johnson's mind on his game and off the temperatures and his clothes.
Even to casual golf fans, it was easy to see the difference between Johnson's clothes and those being worn that week by Tiger Woods, who dressed in a short sleeve polo and a thick sweater at Augusta.
Dunning doesn't claim to have invented performance apparel, but he is widely credited for being the first to bring it to golf. It wasn't an easy sell. In the early 2000s, he was told many times at golf trade shows in the U.S. and Canada that golf was "a cotton industry." Johnson's win lifted Dunning's company to new heights, and as a result buyers from major retailers started calling: Nordstrom, Bloomingdales, Dillards. Who would say no to an opportunity to be in those stores? Dunning didn't, but it's now clear to him why they weren't a good fit for his company.
"It's very difficult [for employees] to talk about our products the way we want them to at a department store … or at stores like Dicks [Sporting Goods] and Golf Galaxy," Dunning says. "That's why we don't really want to be there."
Dunning is currently sold at 1,200 golf shops worldwide, a number that's rising. Growth is especially brisk in the UK, he says, where golfers are asking for the brand after being exposed to it by Americans and Canadians on golf vacations.
"I know a lot of brands that want to earn [our] reputation," Dunning says. "When we say we offer the best performance, we can say that based on 30 years of experience in the performance space … and that matters."
A tenet of the running and cycling product worlds is that athletes purchase their gear from specialty shops, behavior driven by the seriousness with which runners and cyclists approach their gear. These athletic boutiques pride themselves on advanced product knowledge and fitting, and because their customers demand it, they stock only the best-performing products. In the golf world, the model translates to what are known green-grass shops — golf stores generally located on golf course properties that are usually run by PGA Professionals. It's in these kinds of stores that Dunning wants golfers to learn about his apparel, and then hopefully purchase it.
"We made a very conscious decision in 2011 to really just focus on the green-grass community," Dunning says. "We're going to deliver the best player-specific product while protecting our game, our industry and the golf professional. That's what matters to us."
Learn more about Dunning and its apparel on its website.
Your Reaction?
LIKE

120

LEGIT

10

WOW

6

LOL

5

IDHT

2

FLOP

5

OB

3

SHANK

59
Cam Smith WITB 2022 (January)
Driver: Titleist TSi3 (10 degrees, A1 SureFit)
Shaft: Fujikura Ventus Blue 6 X
3-wood: Titleist TSi2 (15 degrees @16, D4 SureFit)
Shaft: Fujikura Ventus Blue 8 X
7-wood: Titleist TS2 (18 degrees @19, D4 SureFit)
Shaft: UST Elements Red 8F5 (X)
Irons: Mizuno Pro Fli-Hi (3), Titleist T100 Black (5-9)
Shaft: KBS Tour 130 X Custom Matte Black
Wedges: Titleist Vokey Design SM9 (46-10F, 52-08F, 56-08M, 60-10S)
Shafts: KBS Tour 130 X
Putter: Scotty Cameron 009M Prototype
Ball: Titleist Pro V1x
Grips: Golf Pride Tour Velvet Super Tack
Your Reaction?
LIKE

0

LEGIT

0

WOW

0

LOL

0

IDHT

0

FLOP

0

OB

0

SHANK

0
New TaylorMade Pix Hawaii golf ball released
TaylorMade just dropped another TP5 Pix ball, and it's a treat.
To celebrate the start of the PGA Tour season at the Sentry Tournament of Champions at Kapalua, TaylorMade released TP5 Pix Hawaii featuring the Hawaiian tradition of shaved ice.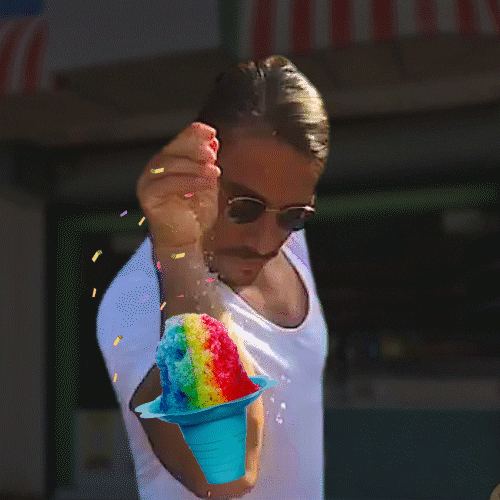 Check out some images, below.
Check out some other TP5 Pix releases below
Your Reaction?
LIKE

2

LEGIT

0

WOW

0

LOL

1

IDHT

0

FLOP

1

OB

0

SHANK

0
Details on who put new Vokey SM9 wedge in play in Hawaii
Earlier this week, we heard Titleist's Vokey SM9 wedges would begin tour seeding at Sentry Tournament of Champions. Now, we have a few morsels of news regarding who those seeds (or would it be fertile plots of soil?) are.
According to Titleist, SM9 was the most played model with a total of 35 pitching, gap, sand and lob wedges in play at Kapalua. 15 more than the nearest competitive model (20).
There were 31 new SM9 gap, sand, and lob wedges in players' bags.
14 players made the immediate switch to SM9 models, including Jordan Spieth, Thomas and Justin Thomas.
SM9 in play at Sentry (including PW):
Cam Smith: 46-10F, 52-08F, 56-08M, 60-10S
Jordan Spieth: 46-10F, 52-08, 56-10S, WedgeWorks 60-T
Justin Thomas: 46-10F, 52-12F, 56-14F, WedgeWorks 60-T
Max Homa: 46-10F, 50-12F, 56-14F, 60-04L
Patrick Cantlay: 56-08M (@57)
Garrick Higgo: 50-12F, 56-14, WedgeWorks 60-06K
Cam Davis: 52-12F, 56-14F, WedgeWorks 60-V
Matt Jones: 58-08M (@60)
Additionally, a number of non-staff players put SM9 in play, including Billy Horschel, Stewart Cink, Tony Finau, Lucas Glover, Jason Kokrak, and K.H. Lee.
What do we have here….? #SM9@JordanSpieth pic.twitter.com/kfkJB0IqUC

— Titleist (@Titleist) January 5, 2022
Your Reaction?
LIKE

24

LEGIT

8

WOW

0

LOL

1

IDHT

0

FLOP

3

OB

2

SHANK

1