GolfWRX Spotlight: Evalu18 – 'Evaluating golf architecturally'
When it comes to course directories with an emphasis on past and present architects, Evalu18 is likely to be one of the most in-depth—for UK and Ireland golf courses—you're ever likely to see—highlighted by the site's wealth of information and user-friendly navigation.
Jasper Miners, a Canadian now living in London, is the brains behind Evalu18. He explained to me how the concept began as a map with courses that he wanted to play based on his extensive research, which was then added to based on the recommendations of others. Frustrated by the lack of an easy way to access the information in a modern format – he created Evalu18.
"After some time I shared a map with a good friend, an American from New York whom I worked with who was a very keen golfer. The map and my notes allowed him to find great golf wherever he was and to plan a trip easily. 
Everyone has heard of the Open rota courses and perhaps some of the courses which are intimately linked to the history and origins of the game. However, for every well-known course, there are 10-20 that may be just as good that we and even locals may never have even heard of. Evalu18 exists for those – sound golf is the criteria for being listed." – Jasper Miners, founder of Evalu18
Beginning with the site's interactive map the depth of research and information available is striking. The filter option, which has been crafted down to the minutest detail, puts the directory in a league of its own and allows golfers to plan for the perfect day out or golfing trip.
Whether you are looking for a particular golf course from a specific architect or consultant, to whether the track is dog-friendly. or is suited to trolleys or buggies, Evalu18 has you covered. The directory allows you to filter courses based on the level of difficulty their walkability is, what is available practice facility wise or if you're looking for a course which has ever hosted a specific event as well as much more.
Another cool feature of Evalu18 is its "Collections" element. With taste and preference regarding golf courses being so vast amongst golfers, the site doesn't separate courses by ranking but lets you home in on that ideal course in a simple fashion.
The Collection section showcases courses that are grouped according to identifiable characteristics. Featured in this area of the site are nine-hole courses, truly unique courses, bunker-less courses, hidden gems, bang-for-your-buck courses as well as so many more cool categories.
Each course on the site contains information that a typical guest would want to know, with plenty also featuring full reviews written to enhance the experience.
Additionally, a "discover" section of the site allows golf-enthusiasts to explore golf course architecture books, magazines and pertinent works with the company confidently claiming to have "the most thorough collection of GCA book reviews anywhere online."
As for what's next for Evalu18, international growth along with a unique travel guide, says Jasper
"We are working on improvements to the site and a unique travel section that will have substantial guides. Every course can also have included recommended accommodation, food and drink venues and tourist sites. We engage with the clubs and have them help us tell their story – what makes them unique and worth your time, attention and $."
Whether you are already in the UK and Ireland or planning that dream golfing trip abroad, Evalu18 is a site that is a must for any golfer to check out. Once you do, it will likely place you on your ideal course—which before you may not have even known existed.
Your Reaction?
LIKE

6

LEGIT

0

WOW

0

LOL

1

IDHT

0

FLOP

1

OB

0

SHANK

0
PGA Tour and European Tour announce landmark 'strategic alliance'
The PGA Tour and European Tour have today announced a partnership that will see the two tours working together as part of a "strategic alliance".
PGA Tour commissioner Jay Monahan will join the Board of the European Tour as the two tours will combine and explore a range of collaboration opportunities including both schedule and commercial wise – including collaborating on global media rights in certain territories.
As part of the agreement, the PGA Tour will acquire a minority investment stake in European Tour Productions company which produces and airs content to a global audience.
Speaking on the new "strategic alliance", Keith Pelley, Chief Executive of the European Tour, said
"This partnership is an historic moment for the game of golf and is a fantastic opportunity for both the European Tour and the PGA TOUR to explore ways to come together at the very pinnacle of our sport and work in unison for the benefit of the men's professional game.
Today's announcement is the formalisation of a closer working relationship between the Tours in recent years. It was one which was crystalised earlier this year when both Jay and I were part of the working group containing representatives of the four Majors and the LPGA, a group which helped shape the remainder of the golfing calendar for 2020 during unprecedented times.
We shared the challenges of working through a year neither of us could have ever imagined and we found definite synergies in many areas of our respective Tours. That gave us the impetus to move forward together and arrive at this momentous announcement we are making today."
The Tours will also work together on global scheduling, prize funds and playing opportunities for the respective memberships, with details to be announced at a later date.
"We are thrilled to announce this further strengthening of our partnership with the European Tour, and we look forward to working together for the benefit of the men's professional game and for golf fans around the world." – Jay Monahan
Your Reaction?
LIKE

14

LEGIT

0

WOW

3

LOL

0

IDHT

1

FLOP

1

OB

0

SHANK

0
The 6 best #GolfWRX photos on Instagram today (11.27.20)
In this segment, we'll be taking a look at some of the best #GolfWRX tagged photos on Instagram. In case you aren't already, there's a whole load of action going on at our page, so follow us: @golfwrx
Let's get to it then, here are six of the best #GolfWRX photos from the past 24 hours.
Original chrome vs Raw forced patina.
View this post on Instagram
'Diamond in the rough'
View this post on Instagram
Clean as you can get from Olson.
View this post on Instagram
Zac Lewis custom wedge.
View this post on Instagram
How do you like this shape, WRXers?
View this post on Instagram
'Red saw' Vokey.
View this post on Instagram

Get hashtagging your golf posts #GolfWRX for your chance to feature in our best of Instagram posts in the future!
Your Reaction?
LIKE

6

LEGIT

1

WOW

0

LOL

0

IDHT

0

FLOP

0

OB

0

SHANK

3
Diego Maradona and his love for golf; golf world pays tribute to sporting icon
The sporting world is mourning the loss of a great, with the passing of Diego Maradona on Wednesday. The Argentine, who led his country to glory at the 1986 World Cup,  is widely considered to be the greatest footballer/soccer player of all time but golf was a sport that was also very close to his heart.
Maradona took the sport up at the age of 40 when in Cuba and reportedly became so fanatic over the game that he would regularly play two 18 hole rounds a day.
Speaking to Golfing World a decade ago, Diego explained how he got bitten by the golf bug, and it's something we all can relate to:
"I only started playing when I was 40, and even though I think I maybe took up golf a bit too late, ever since I started, I've been bitten by the bug. I haven't been able to think of spending a single day without playing golf."
In the same interview, Maradona, who worked his way down to a 16 handicap, also revealed the similarities between his sport and golf, comparing the movement of the swing to a free-kick in football, and also poked fun at how it's viewed as a relaxing past time for some.
"There's a certain similarity between football and golf; it's in the movements. In the way you position your body for a free-kick as well as a golf swing.

Some people say golf is relaxing, but I don't think you can relax too much. But it is great fun."
According to Gerardo Lorenzo, a chauffeur for the British Embassy who played with Maradona while in Cuba: "He became a golf fanatic and even played at night with phosphorescent balls."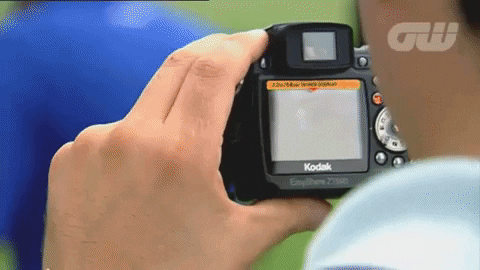 Here is how some tour pro golfers have been paying tribute to Maradona via social media:
¡Gracias al mas grande. Diego Armando, te vamos a extrañar!

— Angel Cabrera (@cabrera_pato) November 25, 2020
"Thanks to the greatest. Diego Armando, we are going to miss you!"
I had a few hero's growing up and one of them died today. RIP Maradona pic.twitter.com/oiK8X1ZpWB

— Lee Westwood (@WestwoodLee) November 25, 2020
— Justin ROSE (@JustinRose99) November 25, 2020
Your Reaction?
LIKE

22

LEGIT

0

WOW

1

LOL

1

IDHT

1

FLOP

0

OB

0

SHANK

7