Must be the Arby's: Beef Johnston deadlifts 485 lbs
Update: Thanks to WRX member Sam who pointed out: "The correct term for that lift would be a rack pull (weight does not start on the ground)."
An Instagram video posted by the European Tour's Performance Institute shows Beef Johnston readying for a deadlift attempt.
Fueled by Beef 'n Cheddars and curly fries, Johnston steps in for an attempt at hoisting 220kg (485 lbs).
To the uninitiated (me), the feat certainly looked impressive. But just how impressive? I fired up Google to find out…
Per PhysicalLiving.com
"Dan John, suggests in his book, Intervention: Course Corrections For The Athlete And Trainer, that the average weightlifter should be able to deadlift between 1 and 1.5 times their body weight. I think that's a good general recommendation for most people who are interested in health, fitness, longevity, and quality of life. However, Coach Dan John also considers a deadlift using double your bodyweight to be a game-changer. So, there are certainly benefits to be had from doing more than the minimum."
Johnston reportedly weighs 212 pounds. Thus, Beef lifted nearly 2.3 times his body weight.
Impressive stuff (don't tell Brandel Chamblee).
WRXers who lift heavy things, what do you think?
Your Reaction?
LIKE

34

LEGIT

7

WOW

1

LOL

3

IDHT

2

FLOP

3

OB

1

SHANK

8
Diego Maradona and his love for golf; golf world pays tribute to sporting icon
The sporting world is mourning the loss of a great, with the passing of Diego Maradona on Wednesday. The Argentine, who led his country to glory at the 1986 World Cup,  is widely considered to be the greatest footballer/soccer player of all time but golf was a sport that was also very close to his heart.
Maradona took the sport up at the age of 40 when in Cuba and reportedly became so fanatic over the game that he would regularly play two 18 hole rounds a day.
Speaking to Golfing World a decade ago, Diego explained how he got bitten by the golf bug, and it's something we all can relate to:
"I only started playing when I was 40, and even though I think I maybe took up golf a bit too late, ever since I started, I've been bitten by the bug. I haven't been able to think of spending a single day without playing golf."
In the same interview, Maradona, who worked his way down to a 16 handicap, also revealed the similarities between his sport and golf, comparing the movement of the swing to a free-kick in football, and also poked fun at how it's viewed as a relaxing past time for some.
"There's a certain similarity between football and golf; it's in the movements. In the way you position your body for a free-kick as well as a golf swing.

Some people say golf is relaxing, but I don't think you can relax too much. But it is great fun."
According to Gerardo Lorenzo, a chauffeur for the British Embassy who played with Maradona while in Cuba: "He became a golf fanatic and even played at night with phosphorescent balls."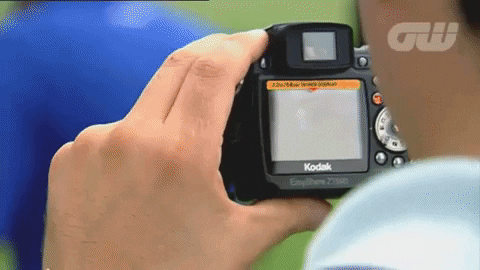 Here is how some tour pro golfers have been paying tribute to Maradona via social media:
¡Gracias al mas grande. Diego Armando, te vamos a extrañar!

— Angel Cabrera (@cabrera_pato) November 25, 2020
"Thanks to the greatest. Diego Armando, we are going to miss you!"
I had a few hero's growing up and one of them died today. RIP Maradona pic.twitter.com/oiK8X1ZpWB

— Lee Westwood (@WestwoodLee) November 25, 2020
— Justin ROSE (@JustinRose99) November 25, 2020
Your Reaction?
LIKE

6

LEGIT

0

WOW

0

LOL

1

IDHT

0

FLOP

0

OB

0

SHANK

4
How you can get your hands on Callaway's 3 Tour limited "Curry 30" wedges
As we get closer to Friday's The Match: Champion's for Change, Callaway Golf is offering fans the chance to obtain their Tour limited "Curry 30" wedges.
Callaway has set up a 'blind auction' for the set of three unique wedges with the proceeds going towards Curry and his wife, Ayesha's, Eat. Learn. Play. Foundation which seeks to unleash the potential of every child and pave the way for amazing kids and bright futures.
There are two right-handed Callaway JAWS TOUR Grey Wedges in 50° (S-Grind), 54° (S-Grind) and one right-handed Callaway PM Grind 19 Tour Grey Wedge 58° up for grabs. Each wedge is laser engraved, and hand-stamped by Anthony Taranto and finished with white & black paint fill.
All weight ports are filled with white & black medallions, and each wedge is equipped with a KBS TOUR black & white shaft and a Grip Master, The Classic Swinger Grip in tan.
To bid on the auction, visit CallawayGolf.com here. The auction ends on December 7.
Your Reaction?
LIKE

2

LEGIT

0

WOW

1

LOL

0

IDHT

0

FLOP

1

OB

0

SHANK

1
'After that, nothing's ever intimidated me. Ever.' – The moment that Tiger Woods lost all fear
Tiger Woods' fearlessness on the course has always separated him from the rest, but when did Tiger 'learn' this trait? Well in a rare interview, Tiger revealed the exact moment.
At 17-years-old Tiger spoke in an ESPN feature, and was asked by an interviewer: "Does anything ever intimidate you?"
It was at this moment that Woods revealed that when he was 11, the now 15-time-major champion was competing in the 11-12 age division at the Junior Worlds for the first time when a competitor drove the opening green. 
"That intimidated the hell out of me" said Woods in the interview. 
In the end, however, Tiger beat the player who he was intimidated by, and it was to be at that point that Woods no longer feared anybody any more. Tiger discussed the incident at depth with father Earl, and revealed to the cameras: "My dad and I had a long talk about it. After that, nothing's ever intimidated me. Ever."
With 82 PGA Tour victories and 15 major championships at the age of 44, that fearlessness has been at the core of Woods' incredible success.
Check out the segment below from the ESPN feature which lasts from 4:21-5:02.
Your Reaction?
LIKE

48

LEGIT

5

WOW

6

LOL

0

IDHT

1

FLOP

3

OB

2

SHANK

14