This stunning Pebble Beach property is every golf fan's dream house…and it's up for sale
Remember Jordan Spieth's amazing recovery at Pebble Beach?
How about Dustin Johnson's collapse during the final round of the 2010 US Open on the same course?
The Californian track is known for its many moments, the wind and rain often providing enthralling finishes, so imagine living on site!
For those with the available funds, a mansion situated around the 11th and 12th hole has just become available for you to live out your dream. For $31 million.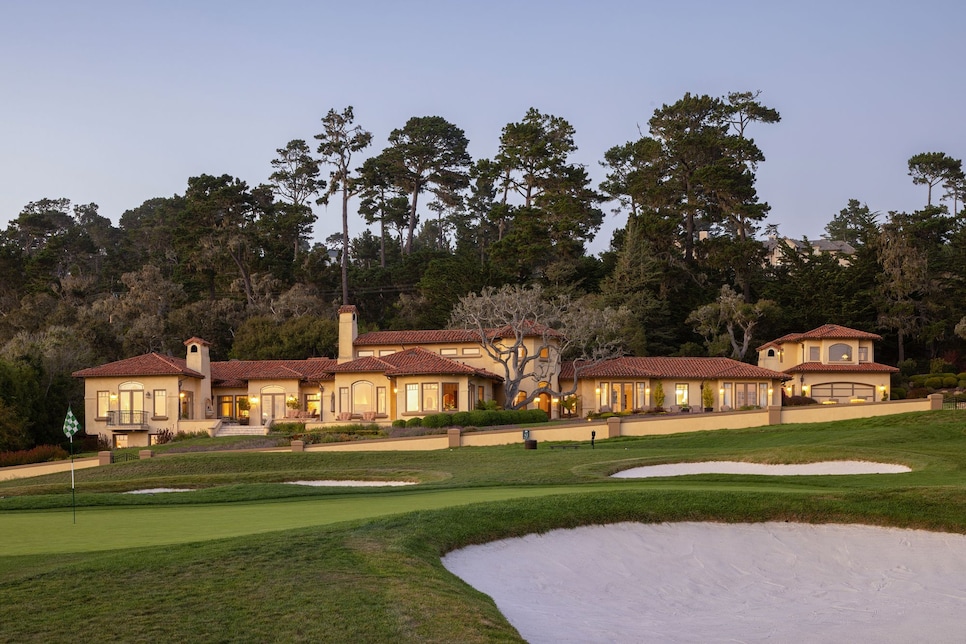 The property listing shows an impressive-looking address as 3422 17 Mile Drive, but is better known as 'Lucky Strike', the name given by owner Cary Patterson, a founding partner of law-firm Nix Patterson LLP.
As the company website profiles, "Mr. Patterson played a vital role in the firm's representation of the State of Texas in the historic Texas Tobacco litigation, where the firm and its co-counsel recovered over $17 billion for the State of Texas. More recently, he was involved in the British Petroleum (BP) litigation in the State of Florida following the devastating 2010 Gulf of Mexico oil spill."
Lucky strike, indeed.
No wonder he can afford to live where others only fantasize.
It's an imposing property, with everything expected of a Californian mansion – five bedrooms, five (and two smaller) bathrooms, media room, and separate guest house – but surely a few dollars of the price pays for the stunning location itself.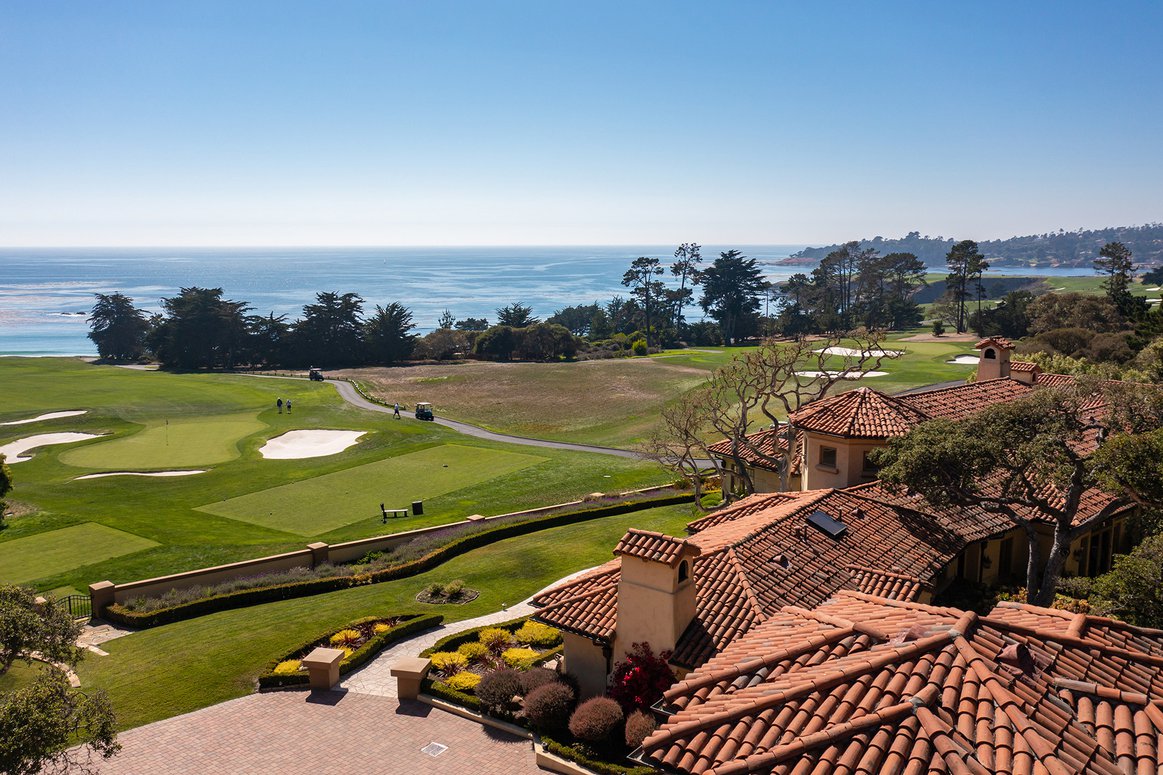 Real estate analyst site, Mansion Global, reports that selling agents Shelly Mitchell Lynch and Lynn Knoop of Carmel Realty Company, holds the story of the original purchase.
According to property records, the Pattersons purchased the land in Pebble Beach for $9.275 million in 1999; the area holding views over the golf course to Carmel Bay and Point Lobos and being a few houses away from an estate once owned by the late Bing Crosby. The family completed the 7,700-square foot estate 22 years ago.
For golf fans, it would be hard to find a better located home. Get saving.
More from the 19th Hole
Your Reaction?
LIKE

13

LEGIT

2

WOW

3

LOL

0

IDHT

1

FLOP

1

OB

0

SHANK

4
Cam Smith enjoys meme poking fun at Rory McIlroy at latest LIV event
The LIV Golf Series continues this week in Chicago, where the Champion Golfer of the Year Cam Smith will make his second start.
The Australian's move to LIV has been one of the biggest stories of 2022, with Smith reportedly signing a deal worth north of $100 million with the breakaway tour.
Ahead of this week's event in Chicago, Smith was shown a meme by the DrunkByTheTurn team, with the Aussie seemingly entertained, laughing at its content alongside fellow pro Pat Perez.
Cam smiths reaction to my Rory meme – Will post meme in thread #LIVGOLF #DBTT pic.twitter.com/rcRDtRTBxP

— DrunkByTheTurn (@DrunkByTheTurn_) September 15, 2022
As revealed by the DrunkByTheTurn Twitter account, the meme in question was poking fun at LIV's biggest critic Rory McIlroy.
McIlroy has continuously criticized both the LIV Golf Series and its defectors, just this week saying that he believes no LIV player should be a part of the 2023 Ryder Cup.
More from the 19th Hole
Your Reaction?
LIKE

43

LEGIT

3

WOW

1

LOL

3

IDHT

1

FLOP

0

OB

0

SHANK

32
Report: Major TV network the leading contender to strike deal for LIV Golf media rights
The latest LIV Golf event gets underway in Chicago this week, with those looking to tune in once again having to fire up YouTube to watch the 48 professionals do battle.
LIV has yet to strike a media deal that would allow a network or streaming service to broadcast their events, and while rumors surrounding a deal with Apple were circulating, Barstool's Dan Rapaport reported this week that they deemed LIV to be "too toxic."
According to a report from Front Office Sports, Fox Sports is now the leading contender to acquire LIV's U.S. media rights.
While not going into specifics on whether a deal was close to being struck with Fox, Will Staeger, LIV's chief media officer, told FOS that they are currently in discussions with "virtually every major media company."
"We want exposure. We want broad viewership. We want to be on a platform where viewers are accustomed to watching sports." he added. "Golf needs it, actually. Quite honestly, listening to golf on TV gets rather boring. Because everybody says the same thing every time about everybody."
Interestingly, Fox Sports fired Greg Norman from his announcing role back in 2016, just a year after being in the job, with the Aussie telling FOS last year that he felt that he got "rolled under the bus."
Earlier this week, Norman revealed to Kap & J. Hood on ESPN 1000 that they were in discussion with four different networks, and it appears that Fox lead the race to land a deal that should be a game-changer for LIV.
More from the 19th Hole
Your Reaction?
LIKE

37

LEGIT

4

WOW

2

LOL

5

IDHT

0

FLOP

0

OB

0

SHANK

42
Bryson DeChambeau thanks Tiger for creating LIV Golf
Bryson DeChambeau was one of the biggest names to jump ship in golf's civil war, with the 29-year-old reportedly earning over $100 million to sign with LIV Golf.
The Golf Scientist will tee it up in Chicago this week for the latest LIV Golf Series event, and ahead of the 54-hole tournament, Bryson opened up on his decision to leave the PGA Tour.
"This is the biggest decision besides choosing my agent that I've ever made in my entire life, and I couldn't be happier to be over here.

"I have no buyer's remorse. I have ultimate respect for the PGA Tour and what they've done for my career, as I've said from day one, and they've allowed me this opportunity."
Then, Bryson revealed that he must thank Tiger for creating the opportunity.
"I have to look back and thank Tiger for this opportunity because he's the one that's ultimately created this."
Bryson didn't go into specifics on the latter comment, however, it echoes the sentiment he shared two months ago when the Californian told media: "I have high regard for Tiger; look, this wouldn't be existing if it weren't for Tiger. So I have the utmost respect for what he did for the game of golf, what he did for the PGA Tour that allowed us to have this opportunity.''
Back in July, DeChambeau also revealed that a once close relationship with Tiger had now gone cold since the PGA Tour/LIV Golf divide.
"We have been fairly close and unfortunately, we have not spoken, one day we will again, and I am always open for a conversation with anybody. I have no problem with it and I hope we can come see eye to eye on it.''
More from the 19th Hole
Your Reaction?
LIKE

29

LEGIT

3

WOW

2

LOL

6

IDHT

0

FLOP

3

OB

2

SHANK

47