Here's why the MP-20 iron is "classic Mizuno"
When it comes to Mizuno irons, we have spent a lot of time covering the classics (The Greatest Mizuno blades of all time), but it's not often that we take a larger scale look at modern equipment beyond its initial launch.
With that in mind, inspired by Masters first-round leader Justin Rose gaming a set, it feels like a great time to break down why the MP-20 blade is another classic Mizuno iron.
The timeline
Before the MP-20 iron series came to be, there was a successful run by the previous MP-18's.
Although they never truly went away, the MP-18's represented a "relaunch" of the Mizuno MP blade iron and a change of philosophy by going back to a traditional flat muscle design, the likes of which hadn't been seen since the 2004 MP-37. Before that, the last true blade iron was the MP-4, which was launched in 2014 and then was complemented with the larger blade-style MP-5 in 2016.
Beyond the aesthetics of the muscle, a key feature of the MP-18 blade was a progressively shorter blade length into the higher-lofted irons to help frame the ball and offer maximum workability along with improved turf interaction. All of these characteristics and more carried through to the next evolution with the MP-20's.
MP20 – Going back to the roots
Much like how the MP-18 gave new life to Mizuno's blade line of irons, the MP-20's moved forward by first taking another step back in time by reintroducing a copper underlay beneath the final chrome layer. The copper plating is a more cost and time-intensive process but one that Mizuno felt was time to re-introduce.
The last time Mizuno offered irons with a copper underlay that were available in a worldwide launch was in 1988 with the TN-87s, and it brought another layer of feel thanks to the softer metal helping further reduce unwanted and unpleasant harmonics at impact.  *Note: There were some models that were released in Japan at a higher price point compared to their North American counterparts that had a copper underlay*
This brings us full circle to the MP-20, which is a combination of the new shaping principles of the MP-18 and merging them with the traditional design cues of the more rounded and organic looking models of the past, including the MP-33 and the aforementioned TN87s and their cutout toe muscle.
"With a blade, the key feature is really the lack of features, and how clean and simple the design is"
– Chris Voshall
Bringing it all together
Now that we have covered looks and manufacturing, it's time to talk about the most important part of any iron, and that is performance and how sits behind the ball.
Like many blade irons, the MP20 has a thin topline, but what many people don't realize is that thin piece contains a lot of what makes these irons great when it comes to their performance and feel. By cleverly hiding the mass and thickness hidden towards the top of the iron engineers can offer precise center of gravity positioning and an extremely pleasing impact.
Let me break it down like this: The thicker the area, the more solid the feel. When you hit a thick piece of metal on something, it doesn't reverberate much, and when it does, it's at a frequency that makes it sound heavy and "thuddy," AKA, solid.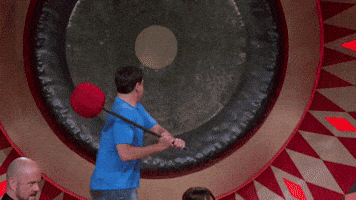 Now if that same piece of metal was stretched out like a gong for example, the reverberation from an impact would result in a wobbly, loud, and generally unpleasant acoustic. When an unsupported part of a club gets too thin, it acts as an amplifier of bad sound, creating a terrible feel—this is not the case with the MP-20's
So, by blending the classic looks of yesteryear with proven manufacturing techniques, the MP-20 can rightly take its place alongside other classic Mizuno blade irons.
Your Reaction?
LIKE

167

LEGIT

24

WOW

16

LOL

4

IDHT

3

FLOP

2

OB

3

SHANK

3
Wyndham Clark WITB 2021 (May)
Driver: PXG 0811 X+ Proto (10.5 degrees)
Shaft: Mitsubishi Diamana TB 60 X
3-wood: PXG 0341 X Gen4
Irons: PXG 0311 T Gen3 (3-5), PXG 0311 ST Gen4 (6-9)
Shafts: Nippon Modus3 130X
Wedges: PXG 0311 Sugar Daddy (46, 52, 56, 60)
Shafts: Nippon Modus3 130X
Putter: Odyssey White Hot OG #7
Shaft: Stroke Lab Red
Ball: Titleist Pro V1x
Grips: Golf Pride Tour Velvet Cord
Your Reaction?
LIKE

2

LEGIT

1

WOW

0

LOL

0

IDHT

0

FLOP

0

OB

0

SHANK

1
Coolest thing for sale in the GolfWRX Classifieds (05/14/21): Taylormade MySpider Tour red slant putter
At GolfWRX, we love golf, plain and simple.
We are a community of like-minded individuals that all experience and express our enjoyment of the game in many ways. It's that sense of community that drives day-to-day interactions in the forums on topics that range from best driver to what marker you use to mark your ball. It even allows us to share another thing we all love – buy and selling equipment.
Currently, in our GolfWRX buy/sell/trade (BST) forum, there is a listing for a new TaylorMade MySpider Tour red slant putter.
From the seller (steelninja): "New Taylormade My Spider slant neck putter.  Custom red with silver single sightline, face insert and wing tips.  Includes upgraded SuperStroke Pistol GT Tour grip with 50g counter balance weight. Length is 35"  $215 shipped"
To check out the full listing in our BST forum, head through the link: TaylorMade MySpider Tour red slant putter.
This is the most impressive current listing from the GolfWRX BST, and if you are curious about the rules to participate in the BST Forum you can check them out here: GolfWRX BST Rules
Your Reaction?
LIKE

2

LEGIT

0

WOW

0

LOL

0

IDHT

0

FLOP

0

OB

0

SHANK

1
What GolfWRXers are saying about the best hybrids for under $100
In our forums, our members have been discussing older hybrids. WRXer 'Collegefbfan' is on the hunt for a hybrid and also wants to know how WRXers decide on which hybrid to replace which iron, saying:
"So, any older used hybrids that do a great job (not breaking the bank $100 or less per hybrid)? Does a beginner golfer usually replace the 2, 3, and/or 4 iron with a 2, 3, and/or 4 hybrid? Or does one around the middle of those usually do the trick?"
And our members have been sharing their thoughts on the matter in our forum.
Here are a few posts from the thread, but make sure to check out the entire discussion and have your say at the link below.
DaltonSTL: "What GolfWRXers are saying about the best hybrids for under $100."
Markrip: "I have a Cobra F8. Easy club to hit."
animalgolfs: "Go find Cleveland Halo or Hi-Bore hybrids…..on the cheap & perform exceptionally for the beginner."
Mattc555: "I agree with the Ping option. Really any G series model will work fine."
Entire Thread: "What GolfWRXers are saying about the best hybrids for under $100"
Your Reaction?
LIKE

6

LEGIT

1

WOW

0

LOL

0

IDHT

0

FLOP

0

OB

0

SHANK

2