Best putters for under $100
We all love a nice putter, but if you are in the market for a new one, they can be expensive and hard to come by for under $100. Finding the best putters for under $100 can be tough. If you start looking at a new putter from a major OEM they can easily cost north of $300, and that's before any potential customization.
This is why at GolfWRX we want to help show you how to get the best value for your money by showing you the best putters you can find for under $100—and let's just say there are a lot of options!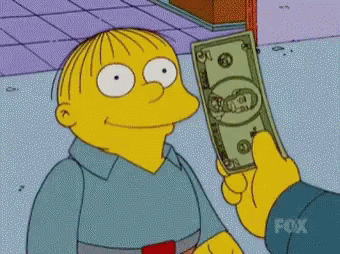 ** Note: Used club prices fluctuate and the clubs selected for this list we're easily located in good shape for under the stated $100 price point ** 
Best putters under $100
Ping
Ping was founded as a putter company, and it is always pushing the boundaries of materials and design—while also staying true to many of their classic shapes.
When it comes to finding value, all you have to do is go back 4-5 model generations and you can have your pick of the litter for less than $100—as long as you aren't looking for some of the more desirable milled models.
Browse Ping models at Golf Avenue. 
YES!
Unfortunately, or fortunately, depending on how you look at it, companies come and go in the golf equipment space, especially when it comes to putters. YES! golf was one of those casualties, but for golfers, this left the market wide-open to capitalize on finding great putters packed with technology for very attractive prices.
Browse Yes! models at Golf Avenue.
TaylorMade
Although TaylorMade wasn't as well recognized for its putters for a long time, the company has always had a really solid lineup dating back to the Rossa and then the AGSI and AGSI+ series, which featured grooved inserts.
My personal favorite putters from this line include the Ghost series (featured), but anything from the blade styles to the high MOI mallets offers a lot of tech for very little dough.
Browse TaylorMade models at Golf Avenue. 
Odyssey
Odyssey could be the most obvious choice when it comes to finding value in the used putter market. The company is constantly releasing new designs, and along with new designs, Odysses offers a bunch of options at various price points. Whether you want a soft insert, firm insert, high MOI, or blade style, you can find it in the Odyssey line, including one of the best seller putters of all—the 2-Ball.
Brose Odyssey putters at Golf Avenue. 
Your Reaction?
LIKE

58

LEGIT

5

WOW

2

LOL

2

IDHT

0

FLOP

0

OB

1

SHANK

17
Coolest thing for sale in the GolfWRX Classifieds (04/23/21): Scotty Cameron Circle T 2.5
At GolfWRX, we love golf, plain and simple.
We are a community of like-minded individuals that all experience and express our enjoyment of the game in many ways. It's that sense of community that drives day-to-day interactions in the forums on topics that range from best driver to what marker you use to mark your ball. It even allows us to share another thing we all love – buy and selling equipment.
Currently, in our GolfWRX buy/sell/trade (BST) forum, there is a listing for a Scotty Cameron Circle T putter
To check out the full listing in our BST forum, head through the link: Scotty Cameron Circle-T 2.5 concept putter
This is the most impressive current listing from the GolfWRX BST, and if you are curious about the rules to participate in the BST Forum you can check them out here: GolfWRX BST Rules
Your Reaction?
LIKE

0

LEGIT

0

WOW

0

LOL

0

IDHT

0

FLOP

0

OB

0

SHANK

0
Best irons in golf of 2021: Best blades
A new set of irons is the single biggest investment you can make into your set of golf clubs. At GolfWRX, to determine the 2021 best irons and their categories, we have compiled an expert panel of fitters to help you find out which of 2021 irons is best for your game.
In 2021, OEMs have continued to push the engineering envelope of iron design by utilizing new technology and manufacturing methods to create clubs that offer forgiveness, along with faster, more consistent club faces and launch windows. Not only that, but we are also seeing more segmentation of models from equipment manufacturers to help you determine your best set and/or set combination thanks to fitting.
These fitting options are important because irons are the key to better scoring and by building the perfect set, you create a cohesive group of clubs in your bag to help you reduce dispersion and hit it closer to your target.
That being said, ultimately the best way to find your personal iron set is to work with a professional fitter using a launch monitor. The difficult part is a lot of people don't have easy access to fitters, launch monitors, and club builders—so at GolfWRX, we have done a lot of the work for you.
We are in the era of not just maximizing distance but also minimizing the penalty of common misses for each player—this applies to irons just as much as it does with any other club in the bag. This is why, now more than ever, custom fitting is essential to help you see results on every swing you make.
Join the discussion about best irons 2021 in the forums!
The methodology is simple: We want to give you the tools and information to go out and find what works best for you by offering recommendations for your individual iron set wants and needs with insight and feedback from the people who work every single day to help golfers get peak performance out of their equipment.
Best irons of 2021: How we did it
Before starting the process of building our best iron survey, we reached out to our trusted fitters to discuss how they sort through the endless number of iron options available to golfers. The consensus was clear—the best fitters in the world see all the options available in the marketplace, analyze their performance traits, and pull from that internal database of knowledge and experience like a supercomputer when they are working with a golfer.
It's essentially a huge decision tree derived from experience and boiled down to a starting point of options—and it has nothing to do with a handicap!
Modern iron sets are designed into player categories that overlap the outdated "what's your handicap?" model, and at GolfWRX we believe it was important to go beyond handicap and ask specific questions about the most crucial performance elements fitters are looking at to help golfers find the best set of irons for them. From overall performance to shotmaking, to helping players achieve better trajectories and speed, we strived to ask the right questions.
These are the best iron categories we have developed to help you the reader determine what rankings are most important for your swing and game.
Best irons of 2021: The categories
Best irons of 2021: Meet the fitters
Nick Sherburne: Founder, Club Champion
Clare Cornelius: Fitter, Cool Clubs
Eric Johnson: Fitter, True Spec Golf
Shaun Fagan: Fitter, True Spec Golf
Kirk Oguri: PGA Professional/ Club Specialist, Pete's Golf
Sue O'Connor: Fitter, Cool Clubs 
Scott Felix: Owner, Felix Club Works
Mark Knapp: Club Fitter, Carls Golfland
Ryan Johnson: Club Fitter, Carls Golfland
Eric Hensler: Manager & Fitter, Miles of Golf
Brad Coffield: Fitter Carls Golfland
Nick Waterworth: Fitter, Haggin Oaks Golf Super Shop
Adam White: Co-Founder & Director of Club Fitting, Measured Golf
Scott Anderson: VP of Sales, Fitter, True Spec Golf
Matthew Sim: Director of Operations, Modern Golf
Ian Fraser: CEO & Founder, Tour Experience Golf
Mike Martysiewicz: Director of Club Fitting & Building, Tour Experience Golf
Shawn Zawodni: Fitter, Miles of Golf
Ben Giunta: Owner, The Tour Van
2021 Best irons: Blades
This is by far the most straightforward category because it is defined by a single style of club—the blade AKA the muscleback or MB for short. Although modern variations offer a lot more playability than they did decades ago, blades are still defined by their workability, compact shaping, and lower ball flight. If you are looking for the ultimate test or just prefer something in the more traditional vein, these are for you.
Srixon Z Forged
Their story: The Z-Forged irons from Srixon are forged from a single billet of soft 1020 carbon steel, and are designed to offer players an exceptional amount of feel throughout all shots. The irons also contain the patented Tour V.T Sole which is designed to provide more consistent ball striking while keeping the versatility to execute every type of shot.
From the fitters
I know this is will sound like an oxymoron based on the category, but thanks to the profile and sole design, the Z-Forged is quite a forgiving blade option.

This is my favorite blade iron because of the VT sole—it's a game-changer for steeper players who take a divot but still performs great for those that don't.
With blades all being very familiar, it often comes down to look and turf interaction, and the Z-forged arguably offers the best turf interaction of the group with the beveled leading edge.
For more photos/info, read our launch piece and check out this forum thread.
Join the discussion about best irons 2021 in the forums!
Callaway Apex MB
Their story: The Callaway Apex MB is forged from 1025 carbon steel with a classic shape that is similar to other blade irons from Callaway's past, but this time with a slightly narrower sole and less offset. Another improvement is the 20V grooves ensure optimal spin control in and out of the rough.
The centrally located weight screw in the back of the head allows Callaway builders to maintain the precise center of gravity locations when adding or removing weight from the irons—it's not a new idea, but it's one that is key to allowing the irons to be dialed into spec for each golfer.
From the fitters
With its compact profile and subtly square toe, the Apex MB is the best-looking blade on the market in my opinion. It's also very easy to work the ball in any direction you want.
The central weight screw for adjusting swing weight has been great this year for quality control and to fine-tune during fittings. Although not everyone is sensitive to swing weight, this feature allows us, and secondly the builders, to get things just right.
For more photos/info, read our launch piece and check out this forum thread.
Mizuno MP-20
Their story: Mizuno calls the MP-20 "the ultimate tour blade" thanks to its melding of modern manufacturing techniques with classic styling. The MP20s provide flow throughout the set from top to bottom leading to greater control over ball flight. This flow also increases forgiveness (please remember it's still a blade) and launch in the longer irons, with an increased ability to flight the ball in the scoring clubs.
To help create the classic Mizuno feel, the irons are also complemented with a copper underlay beneath the final chrome plating.
From the fitters:
The MP-20 is the quintessential Mizuno blade while also being quite a bit easier to hit—a relative term I know.
Not only is the iron great on its own, but Mizuno has a fantastic fitting cart full of shaft options.
For more photos/info, read our launch piece and check out this forum thread.
Titleist 620 MB
Their story: The 620 MB offers ideal turf interaction throughout the set thanks to more camber and a tweaked leading edge.  In addition to the sole tweaks, the blade length is progressive from the longest iron to the shortest and the transition is so smooth that unless you set clubs next to each other, it's quite difficult to notice. The final design element is the face height progression which transitions from more shallow to tall in the pitching wedge to offer the greatest control over ball flight.
From the fitters:
As long as the player has the skill set to play a blade, the 620 MB is consistent and the misses are not too bad.

This is a "traditional blade" in every sense, and sticks with slightly more traditional lofts. The other great thing Titleist did with the lofts of the MB is match them exactly to the 620 CB so you can easily build combo sets—because even at this point Adam Scott isn't using a blade 3-iron.
For more photos/info, read our launch piece and check out this forum thread.
Join the discussion about best irons 2021 in the forums!
TaylorMade P7MB
Their story: Making something seem simple is often the most challenging. What makes the TaylorMade P7MB great is in the nuance and very fine details that the designers made upgrades to compared to the previous models. The P7MB keeps the same workability as the previous generation P730 but with some extra forgiveness built into the longer clubs by the way of a slightly longer blade length. The irons are also manufactured using a multi-step forging process which includes a 2,000-ton forging press to push the quality tolerance of every 1025 carbon steel forging to its peak.
From the fitters:
A lot of the players I have worked with have given great feedback on the look and feel of these irons. I also love that the whole P-Series irons can be easily custom-built as combo sets—P7MB's mixed with a couple of P7MC longer irons is a real "gamer" set.   

This is without a doubt the nicest looking and best-performing blade TaylorMade has ever produced.
For more photos/info, read our launch piece and check out this forum thread.
Join the discussion about best irons 2021 in the forums!
Your Reaction?
LIKE

2

LEGIT

1

WOW

0

LOL

0

IDHT

0

FLOP

0

OB

0

SHANK

4
Matthew Wolff WITB 2021 (April)
Driver: TaylorMade M1 460 (10.5 degrees @ 9 degrees)
Shaft: Graphite Design Tour AD HD 7 X
3-wood: TaylorMade SIM2 Titanium (15 degrees)
Shaft: Graphite Design Tour AD XC 8 X
Irons: TaylorMade P7MC (3-PW)
Shafts: Project X 6.5
Wedges: TaylorMade MG2 (50-09SB, 56-12SB, 60-09LB)
Shafts: True Temper Dynamic Gold Tour Issue X100
Putter: TaylorMade Spider X Proto (33 inches, lie at 70, 3.5 loft, D4)
Grip: TaylorMade Red/Black
Ball: TaylorMade TP5 '21 Pix
Grips: Golf Pride ZGrip Cord (+3 double-sided tape)
Your Reaction?
LIKE

15

LEGIT

0

WOW

0

LOL

0

IDHT

0

FLOP

1

OB

0

SHANK

0