Bryson DeChambeau talks 48-inch driver progress, haters and physique goals
Bryson DeChambeau is taking some time away from tournament golf this week, and on Tuesday evening the Californian featured on Pat Perez' SiriusXM show, "Out of Bounds" where the two discussed a range of topics related to his game.
*All quotes courtesy of SiriusXM Radio*
One of those topics was Bryson's 48-inch driver which has got the golf world's attention ahead of next month's Masters. When asked by Perez how close he was to putting the driver in play for the year's final major, DeChambeau stated
"We're 50 percent of the way there. It will get there. I'll get there. We've got some pretty cool prototype stuff coming here in the next week that, yeah, I hope will forever make a difference in the game. It's something that's pretty cool. 

It's something the long drive guys do all day long. They already have it in their drivers alone, but it just allows them to be a little more accurate. That's what we're doing with what I'm doing."
In terms of an 'endgame', Bryson also teased how much room for improvement ball speed wise still could be reached, saying
"No, there's no endgame. You look at Kyle Berkshire, what he's doing. Justin James, Tim Burke, Fast Eddie [Fernandes], all these guys. I mean, Fast Eddie is going to be hitting 200 mph ball speed on the Champions Tour. He's going to be driving almost every green, par-4, out there. He's going to try to at least. 

You look at these guys who are 225 mph ball speeds. That's 25 mph faster than what I was able to produce on the golf course last week. For the first time in PGA Tour history I think I hit 200 mph ball speed, which is the fastest ever recorded I think. They're still 25 mph faster than me. I mean, there's so much more room for improvement, I feel like."
The 27-year-old has faced his share of 'naysayers' since the Tour's restart, but once again he explained how he takes criticism of what he's doing as a compliment.
 "Well, you know, look, I guess so. Like I said last week, it's a compliment to me, man. You know, I appreciate it. When anybody does anything that's a little controversial, a little different or whatnot, there's going to be naysayers…(inaudible). And you just gotta keep going your way. You look at [Albert] Einstein, you look at [Isaac] Newton, you look at all these big-time names in the science field, there's been a lot of people that have been called crazy. Decades later they're like, wow, that person was actually pretty interesting, he did a lot of amazing things. I'm not saying that's what I'm going to do but, shoot, I hope so one day. That'd be fun."
On his physique goals, Bryson revealed that he is continuing to build up his strength, hoping to successfully manage back extensions of up to 300 pounds isolated by the time the Masters rolls around.
 "It's a lot of work. I was dedicated a year ago to changing my body and for those first few months I saw a pretty decent amount of change immediately and I'm like, ok, let's just take this to the next level. As I kept doing it I kept personally getting healthier, stronger, better and ultimately got to the point where I felt like there's no end in sight. I'm going to keep going. 

 Right now I'm trying to do back extension up to 300 pounds isolated. That's my goal by the end of this little break before Augusta. I'm at 250 now, I'm going to try and increase it 50 pounds. We'll see. Just never stopping."
Your Reaction?
LIKE

66

LEGIT

6

WOW

5

LOL

4

IDHT

5

FLOP

2

OB

2

SHANK

6
PGA Tour and European Tour announce landmark 'strategic alliance'
The PGA Tour and European Tour have today announced a partnership that will see the two tours working together as part of a "strategic alliance".
PGA Tour commissioner Jay Monahan will join the Board of the European Tour as the two tours will combine and explore a range of collaboration opportunities including both schedule and commercial wise – including collaborating on global media rights in certain territories.
As part of the agreement, the PGA Tour will acquire a minority investment stake in European Tour Productions company which produces and airs content to a global audience.
Speaking on the new "strategic alliance", Keith Pelley, Chief Executive of the European Tour, said
"This partnership is an historic moment for the game of golf and is a fantastic opportunity for both the European Tour and the PGA TOUR to explore ways to come together at the very pinnacle of our sport and work in unison for the benefit of the men's professional game.
Today's announcement is the formalisation of a closer working relationship between the Tours in recent years. It was one which was crystalised earlier this year when both Jay and I were part of the working group containing representatives of the four Majors and the LPGA, a group which helped shape the remainder of the golfing calendar for 2020 during unprecedented times.
We shared the challenges of working through a year neither of us could have ever imagined and we found definite synergies in many areas of our respective Tours. That gave us the impetus to move forward together and arrive at this momentous announcement we are making today."
The Tours will also work together on global scheduling, prize funds and playing opportunities for the respective memberships, with details to be announced at a later date.
"We are thrilled to announce this further strengthening of our partnership with the European Tour, and we look forward to working together for the benefit of the men's professional game and for golf fans around the world." – Jay Monahan
Your Reaction?
LIKE

14

LEGIT

0

WOW

3

LOL

0

IDHT

1

FLOP

1

OB

0

SHANK

0
The 6 best #GolfWRX photos on Instagram today (11.27.20)
In this segment, we'll be taking a look at some of the best #GolfWRX tagged photos on Instagram. In case you aren't already, there's a whole load of action going on at our page, so follow us: @golfwrx
Let's get to it then, here are six of the best #GolfWRX photos from the past 24 hours.
Original chrome vs Raw forced patina.
View this post on Instagram
'Diamond in the rough'
View this post on Instagram
Clean as you can get from Olson.
View this post on Instagram
Zac Lewis custom wedge.
View this post on Instagram
How do you like this shape, WRXers?
View this post on Instagram
'Red saw' Vokey.
View this post on Instagram

Get hashtagging your golf posts #GolfWRX for your chance to feature in our best of Instagram posts in the future!
Your Reaction?
LIKE

6

LEGIT

1

WOW

0

LOL

0

IDHT

0

FLOP

0

OB

0

SHANK

3
Diego Maradona and his love for golf; golf world pays tribute to sporting icon
The sporting world is mourning the loss of a great, with the passing of Diego Maradona on Wednesday. The Argentine, who led his country to glory at the 1986 World Cup,  is widely considered to be the greatest footballer/soccer player of all time but golf was a sport that was also very close to his heart.
Maradona took the sport up at the age of 40 when in Cuba and reportedly became so fanatic over the game that he would regularly play two 18 hole rounds a day.
Speaking to Golfing World a decade ago, Diego explained how he got bitten by the golf bug, and it's something we all can relate to:
"I only started playing when I was 40, and even though I think I maybe took up golf a bit too late, ever since I started, I've been bitten by the bug. I haven't been able to think of spending a single day without playing golf."
In the same interview, Maradona, who worked his way down to a 16 handicap, also revealed the similarities between his sport and golf, comparing the movement of the swing to a free-kick in football, and also poked fun at how it's viewed as a relaxing past time for some.
"There's a certain similarity between football and golf; it's in the movements. In the way you position your body for a free-kick as well as a golf swing.

Some people say golf is relaxing, but I don't think you can relax too much. But it is great fun."
According to Gerardo Lorenzo, a chauffeur for the British Embassy who played with Maradona while in Cuba: "He became a golf fanatic and even played at night with phosphorescent balls."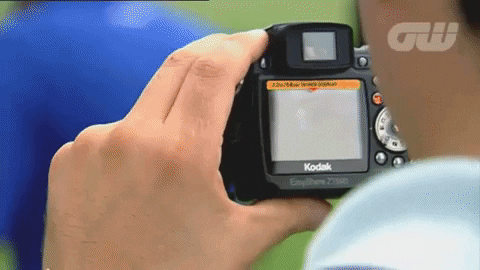 Here is how some tour pro golfers have been paying tribute to Maradona via social media:
¡Gracias al mas grande. Diego Armando, te vamos a extrañar!

— Angel Cabrera (@cabrera_pato) November 25, 2020
"Thanks to the greatest. Diego Armando, we are going to miss you!"
I had a few hero's growing up and one of them died today. RIP Maradona pic.twitter.com/oiK8X1ZpWB

— Lee Westwood (@WestwoodLee) November 25, 2020
— Justin ROSE (@JustinRose99) November 25, 2020
Your Reaction?
LIKE

22

LEGIT

0

WOW

1

LOL

1

IDHT

1

FLOP

0

OB

0

SHANK

7