Buying new irons? This is the most important fitting parameter
When golfers head into a club fitting, whether it be their first ever experience or part of a yearly tuneup, there is always one common goal—to play better golf and shoot lower scores.
But the question that often comes up is, "How do I shoot lower scores?" and "What should I be looking for in a club fitting?"
We're here to help.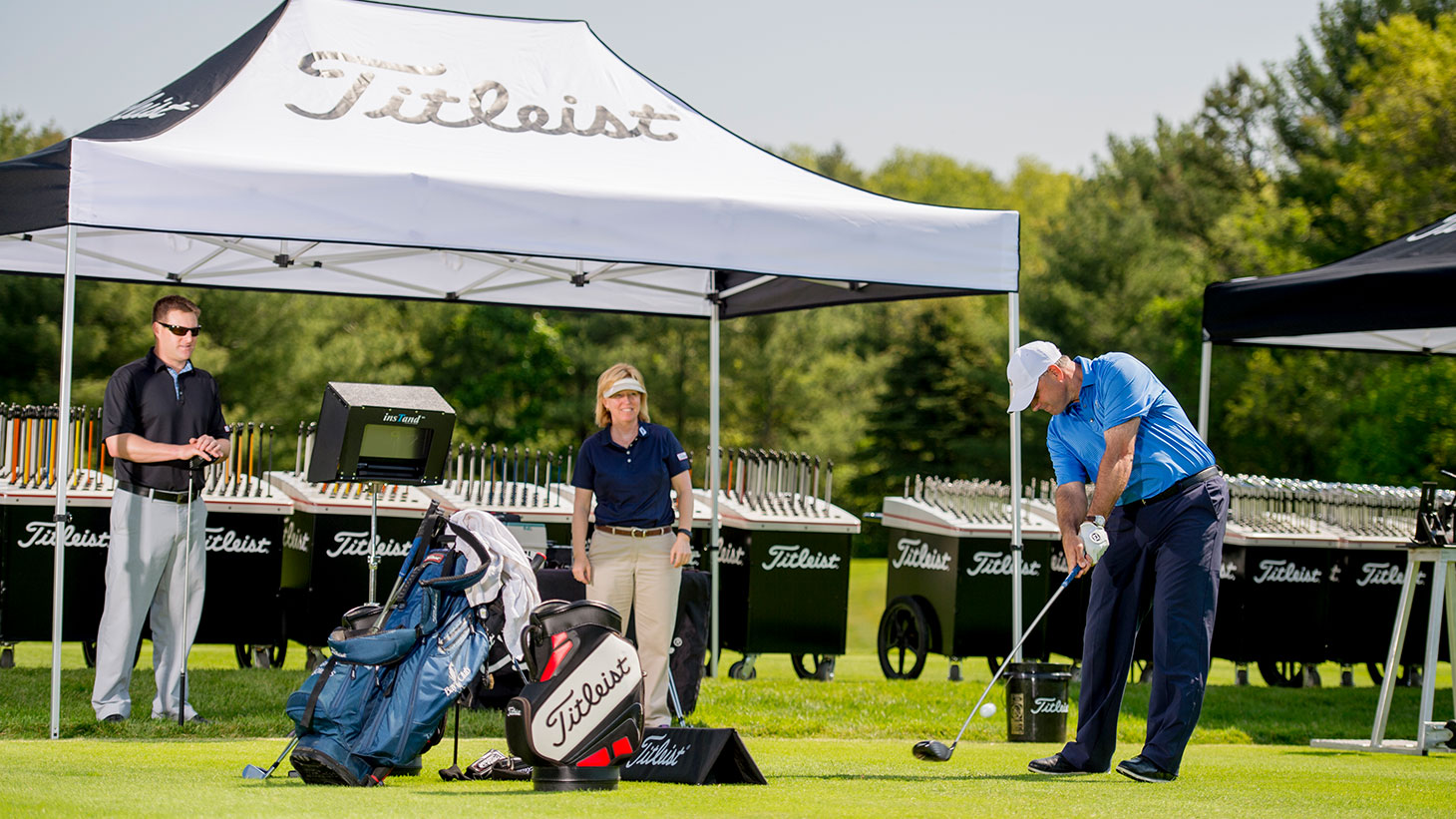 The process
Every fitting should always start with an interview, where the fitter will ask about your game, both strengths and weaknesses—be honest with yourself and the fitter! If you have a trouble club or yardage that your struggle with, speak up. This is your opportunity to work with someone to help you fix any issues with your equipment.
A great fitter will analyze your current game and clubs and will start providing solutions to potential problems you see on the course—maybe it's a shot shape you are trying to eliminate, or in some cases create a tighter dispersion with your current clubs.
For a driver fit, distance is almost always the main objective but when it comes to irons, total distance should not be the main goal—it should be proximity to target with consistent distances. One of the best ways to reduce your proximity to your target is by hitting it higher and stopping it faster. This is why descent angle is one of the most important parameters when getting fit for irons.
Descent angle
Descent angle is also known as land angle. This is the angle at which the golf ball makes contact with the ground, and the steeper it is the quick the ball will stop.
Many golfers struggle to create enough speed to increase launch and spin and the average for many players heading into a fit for the first time can be around 40 degrees while on the PGA Tour the average in 50 degrees with a 6-iron—on the LPGA Tour, it's 46 degrees—that's a big difference in stopping power.
Check out the video below featuring Titleist Master Fitter Glenn Mahler to see how, in a real-world scenario, land angle can help you hit it closer and improve your scores.
Your Reaction?
LIKE

542

LEGIT

68

WOW

21

LOL

23

IDHT

9

FLOP

29

OB

10

SHANK

72
Be the Number: 2021 Bermuda Championship fantasy, betting picks, and preview
Stats and strategy guru Spencer Aguiar (@teeoffsports) and guest Brian Kirschner (@BrianKirschner_) dive deep into the CJ Cup @ Summit. Tune in for picks, predictions, DFS, GPP, draws, fades, bets, and more!
Your Reaction?
LIKE

0

LEGIT

0

WOW

0

LOL

0

IDHT

0

FLOP

0

OB

0

SHANK

0
The 19th Hole Episode 171: BOA technology takes a step forward
Host Michael Williams talks with Dan Feeney of BOA about the history of the innovative closure technology, their newest offerings and what's in the works for future products.
Your Reaction?
LIKE

0

LEGIT

0

WOW

0

LOL

0

IDHT

0

FLOP

0

OB

0

SHANK

0
Club Junkie: Reviewing Callaway's NEW Apex UW and Graphite Design's Tour AD UB shaft
Callaway's new Apex UW wood blends a fairway wood and hybrid together for wild distance and accuracy. The UW is easy to hit and crazy long but also lets skilled players work the ball however they would like. Graphite Design's new Tour AD UB shaft is a new stout mid-launch and mid/low-spin shaft. Smooth and tight, this shaft takes a little more of the left side out of shots.
Your Reaction?
LIKE

8

LEGIT

2

WOW

5

LOL

1

IDHT

3

FLOP

1

OB

1

SHANK

2