Joe LaCava, Tiger Woods' caddie, paid a heckler $25 to leave at the WGC-Bridgestone
While Steve Williams would likely have taken a different route, Tiger Woods' current caddie admitted to bribing a fan to leave his boss alone.
LaCava called into ESPN's "Golic and Wingo" and told a tale of paying of a heckler at the WGC-Bridgestone Invitational.
LaCava said the man heckled Woods throughout his final round at the Bridgestone, and on the 14th hole, LaCava interceded, telling the man to check out action elsewhere on the course. Interestingly/absurdly, the man said he would be happy to, provided LaCava reimburse him for his ticket.
Here's the full transcript c/o ESPN.
Mike Golic: "Did you have any issues with the people at Bellerive?"
Joe LaCava: "Not at all, and you hit it right on the head, 99 percent of the guys and women are behind Tiger, pushing for Tiger. They want to see good golf in general they're not anti-the-other-guys, but they're certainly rooting for Tiger more so than the other guys. But, funny you guys ask that question. The week before in Akron, I had a little incident with a guy who was harassing my guy on the 14th hole at Akron the last day outside the ropes, roughening him up pretty good. And I said, hey listen bud, why do you gotta go there? Everyone's having a good time, everyone's pulling for Tiger. You don't like the guy that's one thing, but you don't to be yelling at my guy, screaming negative stuff like that. And I said at the end of the day, if you affect him, his performance, it effects my bottomline. So he calls me a couple names and I go back and forth with the guy, and I say why don't you just leave. And he says well if you give me $25 for the ticket that I bought today I'll leave. And I said here you go, here's $25."
Mike: "Did he leave?"
Joe: "So I whip out $25 and he starts to go down the 14th fairway toward the green. I say look pal $25 is $25 you gotta head the other way. So he starts to head the other way, he goes 20 yards down the line, then he calls me a certain other, a swear word. So I run 20 yards back the other way and I'm going face to face with this guy. And all the sudden Tiger's looking for a yardage, and I'm in it with this guy 20 yards down the line. So some cop has to come in, push this guy outta the way, and take him outta the tournament.
Mike: "So what did Tiger say when you came back to give him the yardage?"
Joe: "Well that's a great question. We were so far to the right of the trees, and he was on his third shot believe it or not, we were still 150 yards away from the green, and he didn't really know what happened. He heard the commotion, he heard the guy yelling at him, so we talked about it after the fact, but he didn't really know how it developed. And he says I was wondering what happened, and he goes normally it wouldn't that long to get a yardage. I said well a little incident down the road. He didn't have a problem with it, and actually I gotta standing ovation for kicking the guy outta there.
Security probably should have happened sooner when LaCava was $25 richer.
Your Reaction?
LIKE

332

LEGIT

28

WOW

21

LOL

14

IDHT

2

FLOP

5

OB

4

SHANK

21
PGA Tour and European Tour announce landmark 'strategic alliance'
The PGA Tour and European Tour have today announced a partnership that will see the two tours working together as part of a "strategic alliance".
PGA Tour commissioner Jay Monahan will join the Board of the European Tour as the two tours will combine and explore a range of collaboration opportunities including both schedule and commercial wise – including collaborating on global media rights in certain territories.
As part of the agreement, the PGA Tour will acquire a minority investment stake in European Tour Productions company which produces and airs content to a global audience.
Speaking on the new "strategic alliance", Keith Pelley, Chief Executive of the European Tour, said
"This partnership is an historic moment for the game of golf and is a fantastic opportunity for both the European Tour and the PGA TOUR to explore ways to come together at the very pinnacle of our sport and work in unison for the benefit of the men's professional game.
Today's announcement is the formalisation of a closer working relationship between the Tours in recent years. It was one which was crystalised earlier this year when both Jay and I were part of the working group containing representatives of the four Majors and the LPGA, a group which helped shape the remainder of the golfing calendar for 2020 during unprecedented times.
We shared the challenges of working through a year neither of us could have ever imagined and we found definite synergies in many areas of our respective Tours. That gave us the impetus to move forward together and arrive at this momentous announcement we are making today."
The Tours will also work together on global scheduling, prize funds and playing opportunities for the respective memberships, with details to be announced at a later date.
"We are thrilled to announce this further strengthening of our partnership with the European Tour, and we look forward to working together for the benefit of the men's professional game and for golf fans around the world." – Jay Monahan
Your Reaction?
LIKE

13

LEGIT

0

WOW

3

LOL

0

IDHT

1

FLOP

1

OB

0

SHANK

0
The 6 best #GolfWRX photos on Instagram today (11.27.20)
In this segment, we'll be taking a look at some of the best #GolfWRX tagged photos on Instagram. In case you aren't already, there's a whole load of action going on at our page, so follow us: @golfwrx
Let's get to it then, here are six of the best #GolfWRX photos from the past 24 hours.
Original chrome vs Raw forced patina.
View this post on Instagram
'Diamond in the rough'
View this post on Instagram
Clean as you can get from Olson.
View this post on Instagram
Zac Lewis custom wedge.
View this post on Instagram
How do you like this shape, WRXers?
View this post on Instagram
'Red saw' Vokey.
View this post on Instagram

Get hashtagging your golf posts #GolfWRX for your chance to feature in our best of Instagram posts in the future!
Your Reaction?
LIKE

5

LEGIT

1

WOW

0

LOL

0

IDHT

0

FLOP

0

OB

0

SHANK

3
Diego Maradona and his love for golf; golf world pays tribute to sporting icon
The sporting world is mourning the loss of a great, with the passing of Diego Maradona on Wednesday. The Argentine, who led his country to glory at the 1986 World Cup,  is widely considered to be the greatest footballer/soccer player of all time but golf was a sport that was also very close to his heart.
Maradona took the sport up at the age of 40 when in Cuba and reportedly became so fanatic over the game that he would regularly play two 18 hole rounds a day.
Speaking to Golfing World a decade ago, Diego explained how he got bitten by the golf bug, and it's something we all can relate to:
"I only started playing when I was 40, and even though I think I maybe took up golf a bit too late, ever since I started, I've been bitten by the bug. I haven't been able to think of spending a single day without playing golf."
In the same interview, Maradona, who worked his way down to a 16 handicap, also revealed the similarities between his sport and golf, comparing the movement of the swing to a free-kick in football, and also poked fun at how it's viewed as a relaxing past time for some.
"There's a certain similarity between football and golf; it's in the movements. In the way you position your body for a free-kick as well as a golf swing.

Some people say golf is relaxing, but I don't think you can relax too much. But it is great fun."
According to Gerardo Lorenzo, a chauffeur for the British Embassy who played with Maradona while in Cuba: "He became a golf fanatic and even played at night with phosphorescent balls."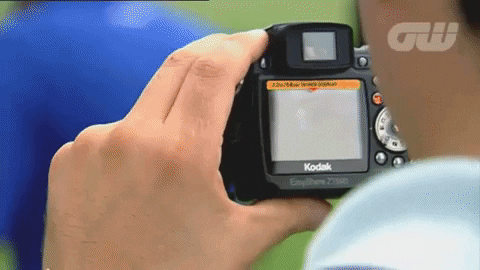 Here is how some tour pro golfers have been paying tribute to Maradona via social media:
¡Gracias al mas grande. Diego Armando, te vamos a extrañar!

— Angel Cabrera (@cabrera_pato) November 25, 2020
"Thanks to the greatest. Diego Armando, we are going to miss you!"
I had a few hero's growing up and one of them died today. RIP Maradona pic.twitter.com/oiK8X1ZpWB

— Lee Westwood (@WestwoodLee) November 25, 2020
— Justin ROSE (@JustinRose99) November 25, 2020
Your Reaction?
LIKE

22

LEGIT

0

WOW

1

LOL

1

IDHT

1

FLOP

0

OB

0

SHANK

7