What do you think of Bryson DeChambeau's side-saddle putting stroke?
Back in October, Bryson DeChambeau said he was "really considering" using a side-saddle putting method over the holiday break. He called it "an easier way to putt" and said it could be "another game-changer" like his single-length irons.
Yesterday at the Franklin Templeton Shootout at the Tiburon Golf Club in Naples, Fla., DeChambeau officially unveiled the new stroke in competition. And he got off the a hot start with his side-saddle stroke, draining the first putt he attempted.
The side-saddle putting stroke …

1 putt.
1 birdie.

Working so far. https://t.co/sTan5a8a3O

— PGA TOUR (@PGATOUR) December 8, 2016
That wasn't the only long putt he drained, either.
Side-saddle … center pocket. ????#QuickHits https://t.co/6G8fPmkged

— PGA TOUR (@PGATOUR) December 8, 2016
DeChambeau told Adam Shupak he has been experimenting with side-saddle putting for more than three years, although he doesn't like to call it "side-saddle" or the modern term, "face-on" putting. Over the last two weeks, he said he's spent 7 hours per day practicing the new method.
The homemade putter DeChambeau is using at the Franklin Templeton is center-shafted, and the same length as his single-length irons, 37.5 inches. Its overall head weight is 525 grams, and it has an alignment aid that DeChambeau applied with a Sharpie.
DeChambeau finished Round 1 at Franklin Templeton 10-under par (8th place) with playing partner Lexi Thompson in the two-person team event, which used a modified scramble format on Thursday.
So far in the 2016-2017 season, DeChambeau ranks 166 out of 220 players in the PGA Tour's Strokes Gained: Putting statistic. His next scheduled PGA Tour start is the Sony Open (Jan. 12-15).
What do you think of DeChambeau's new putting method? Cast your vote in the poll below, and see what GolfWRXers are saying about it in our forum.
Loading ...
Your Reaction?
LIKE

433

LEGIT

32

WOW

17

LOL

21

IDHT

3

FLOP

19

OB

11

SHANK

223
Photos from the 2023 Nationwide Children's Hospital Championship
GolfWRX checked out the action on the Korn Ferry Tour this week at the Nationwide Children's Hospital Championship at The Ohio State University's Scarlet Course in Upper Arlington, Ohio.
We have plenty of WITBs this week from the collegiate golf home of Jack Nicklaus, including looks at the gear of Camilo Villegas and Daniel Summerhays.
Check out links to all our photos below.
General Albums
WITB Albums
See what GolfWRXers are saying and join the discussion in the forums.
Your Reaction?
LIKE

8

LEGIT

0

WOW

1

LOL

0

IDHT

1

FLOP

0

OB

1

SHANK

0
Photos from the 2023 Fortinet Championship
GolfWRX is live this week at the Fortinet Championship in Napa as the PGA Tour returns from a brief hiatus.
There are plenty of bottles in the cellar this week. We have assembled seven general galleries and 14 WITB looks, including a peek into Wesley Bryan's bag, which features a surprising set of irons.
Also featured are new SuperStroke Ryder Cup grips and a look at Justin Thomas and Max Homa's RC wedge stamping.
All of that and more in our photos from the Fortinet, below.
General Albums
WITB Albums
Pullout Albums
See what GolfWRXers are saying and join the discussion in the forums.
Your Reaction?
LIKE

5

LEGIT

2

WOW

2

LOL

0

IDHT

0

FLOP

0

OB

0

SHANK

1
Wedge Stamping Caviar: FedEx Cup Playoffs Edition
Pop open a tin of the finest beluga, GolfWRXers… Really, it's less jelly-like substance, more richness of intrigue than salt-cured roe at Wedge Stamping Caviar as we present to you some of the finest instances of hammer-and-stamp work on the PGA Tour spotted during the three events of this year's FedEx Cup Playoffs.
We're kicking off with the featured image of Xander Schauffele's SM6 prototype, which looks a lot more like an SM5, with some pretty cool "Titleist" stamping.
Grab your mother-of-pearl spoon and dig in for the rest!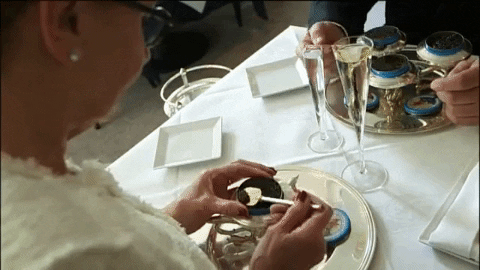 Jon Rahm's 52-degree Jaws Raw bears his traditional "Rahmbo" stamping and an ode to his wife, Kelley. The red lips are a great touch. Chef's kiss! 
Jordan Spieth's usual 60.5-degree proto T-grind offering here. We're forever suckers for .5 degree indications.
No college football fan would have any doubt where Lee Hodges went to school. 
Spotted at the BMW Championship, Chris Kirk's wedge doesn't appear to have any custom stamping, but a blue paintfill and slab o' lead tape earn it a spot here. 
"Toffee" Fleetwood
Maple leaf stamp makes sense for the man from Moose Jaw Adam, Saskatchewan. But Adam Hadwin also looks to have a nod to the country where he attended college and earns his keep with a red-white-and-blue paintfill. 
Tom Kim is an emerging star on the PGA Tour for many reasons, his wedge stamping — copied from Justin Thomas — is just one of them. So much sauce here!
Since becoming a father, Max Homa's wedges feature nods to his son, Cam, rather than his beloved Los Angeles. Whatever muse Vokey's Aaron Dill is working with, Homa's wedges are always among the most interesting on Tour. 
Finally, how about a custom grind with a stamping indicating as much? Rory McIlroy was spotted with just that at the FedEx St. Jude.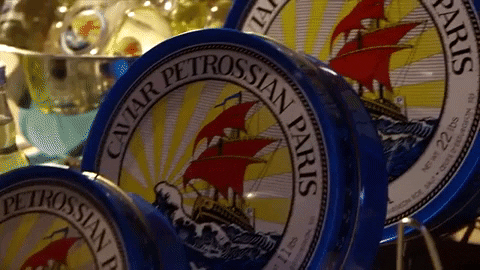 Your Reaction?
LIKE

33

LEGIT

3

WOW

1

LOL

3

IDHT

0

FLOP

2

OB

0

SHANK

11