Jack Nicklaus: "Change the frigging golf ball," not No. 13 at Augusta
Reports surfaced in recent months that Augusta National, in a perpetual effort to improve upon Bobby Jones' dream, is considering annexing the abutting Augusta Country Club in order to lengthen the 510-yard par-five 13th hole. The 13th traditionally plays as one of the handful of easiest holes at ANGC and the Georgia course's second-easiest par-five (behind the 15th hole).
A late February Golfweek report indicated the club is seeking to purchase the territory bordering the 12th and 13th holes (Augusta Country Club's ninth hole) in order to move the 13th tee back approximately 15 yards.
The price of the job? A reported $27 million.
It's against this backdrop that six-time Masters champion, Jack Nicklaus was asked his thoughts on adding yardage to No. 13.
Here's what Nicklaus, who is on the record calling for a rolling-back of the golf ball, said.
Well, you've probably got three or four different ways to handle that situation.  One would be very simply just make it a par 4. They could do that, which they are not going to do.
Number two is what they're proposing to do, and of course that depends on whether Augusta Country Club will share their property with Augusta National or not. That's another question. Depends on what the tariff is, not sure about that.

The third thing they could do, and they've got plenty of room to do it, is recreate the green back about 30 yards. They could do that very easily. Probably make the same hole.

Four, they could take and reroute the stream bed, push it out and put a few more trees in.

So they've got a lot of options of what they could do.  I'm sure that from a traditionalist standpoint, the best way is probably to lengthen the hole, and then you don't change anything else. They have done that once, bought some land from Augusta Country Club and did that. 
I think with the length the guys hit today, it's the only reason. I tell you, the simplest solution is change the frigging golf ball (laughter). The golf ball goes so far, Augusta National is about the only place, the only golf course in the world that financially can afford to make the changes that they have to make to keep up with the golf ball. I don't think anybody else could ever do it.
It's worth noting that, according to Chairman Billy Payne, the deal is far from done. When asked about the land deal Wednesday, Payne stated diplomatically:
"As we do every year…we are always looking at options for numerous of our holes … As a consequence, 13 is one of those holes we are studying. We have made no decision whatsoever."
Also interesting: Alex Myers of Golf Digest, writing about the reported deal in February, included some very cool graphics, like the one below,  that detail the evolution of the 13th, which began as a 480-yard hole, and has been lengthened 25 yards since 2001.
Your Reaction?
LIKE

100

LEGIT

17

WOW

7

LOL

10

IDHT

8

FLOP

7

OB

8

SHANK

68
Photos from the 2023 Nationwide Children's Hospital Championship
GolfWRX checked out the action on the Korn Ferry Tour this week at the Nationwide Children's Hospital Championship at The Ohio State University's Scarlet Course in Upper Arlington, Ohio.
We have plenty of WITBs this week from the collegiate golf home of Jack Nicklaus, including looks at the gear of Camilo Villegas and Daniel Summerhays.
Check out links to all our photos below.
General Albums
WITB Albums
See what GolfWRXers are saying and join the discussion in the forums.
Your Reaction?
LIKE

8

LEGIT

0

WOW

1

LOL

0

IDHT

1

FLOP

0

OB

1

SHANK

0
Photos from the 2023 Fortinet Championship
GolfWRX is live this week at the Fortinet Championship in Napa as the PGA Tour returns from a brief hiatus.
There are plenty of bottles in the cellar this week. We have assembled seven general galleries and 14 WITB looks, including a peek into Wesley Bryan's bag, which features a surprising set of irons.
Also featured are new SuperStroke Ryder Cup grips and a look at Justin Thomas and Max Homa's RC wedge stamping.
All of that and more in our photos from the Fortinet, below.
General Albums
WITB Albums
Pullout Albums
See what GolfWRXers are saying and join the discussion in the forums.
Your Reaction?
LIKE

5

LEGIT

2

WOW

2

LOL

0

IDHT

0

FLOP

0

OB

0

SHANK

1
Wedge Stamping Caviar: FedEx Cup Playoffs Edition
Pop open a tin of the finest beluga, GolfWRXers… Really, it's less jelly-like substance, more richness of intrigue than salt-cured roe at Wedge Stamping Caviar as we present to you some of the finest instances of hammer-and-stamp work on the PGA Tour spotted during the three events of this year's FedEx Cup Playoffs.
We're kicking off with the featured image of Xander Schauffele's SM6 prototype, which looks a lot more like an SM5, with some pretty cool "Titleist" stamping.
Grab your mother-of-pearl spoon and dig in for the rest!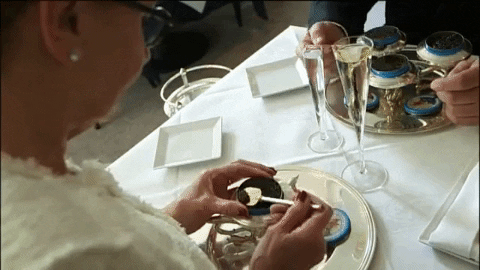 Jon Rahm's 52-degree Jaws Raw bears his traditional "Rahmbo" stamping and an ode to his wife, Kelley. The red lips are a great touch. Chef's kiss! 
Jordan Spieth's usual 60.5-degree proto T-grind offering here. We're forever suckers for .5 degree indications.
No college football fan would have any doubt where Lee Hodges went to school. 
Spotted at the BMW Championship, Chris Kirk's wedge doesn't appear to have any custom stamping, but a blue paintfill and slab o' lead tape earn it a spot here. 
"Toffee" Fleetwood
Maple leaf stamp makes sense for the man from Moose Jaw Adam, Saskatchewan. But Adam Hadwin also looks to have a nod to the country where he attended college and earns his keep with a red-white-and-blue paintfill. 
Tom Kim is an emerging star on the PGA Tour for many reasons, his wedge stamping — copied from Justin Thomas — is just one of them. So much sauce here!
Since becoming a father, Max Homa's wedges feature nods to his son, Cam, rather than his beloved Los Angeles. Whatever muse Vokey's Aaron Dill is working with, Homa's wedges are always among the most interesting on Tour. 
Finally, how about a custom grind with a stamping indicating as much? Rory McIlroy was spotted with just that at the FedEx St. Jude.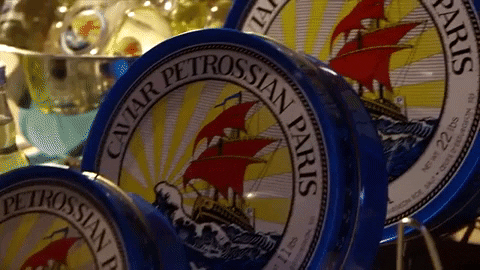 Your Reaction?
LIKE

33

LEGIT

3

WOW

1

LOL

3

IDHT

0

FLOP

2

OB

0

SHANK

11