Nike Vapor Flex and Vapor Speed Fairway Woods
Nike's Vapor Speed and Vapor Flex fairway woods are designed to fly longer and straighter than the company's previous fairway woods, regardless of how golfers use them.
At the request of Nike Golf athletes, the clubs were made larger than previous models. The Vapor Speed in particular was made 25 percent larger, making it a great choice for golfers who prefer a larger face profile in their fairway woods such as Tiger Woods.
Vapor Speed Fairway Wood ($199)
Engineers were also able to drive the center of gravity (CG) lower in the Vapor Speed fairway woods by adding slope to their crowns. That change, along with the synergy of Nike's FlyBeam-reinforced Covert Cavity Back Design and Compression Channel, raises launch angle, lowers spin and adds ball speed — the key to more distance.
Vapor Flex Fairway Wood ($249)
The Vapor Flex fairway woods have the same technologies as the Vapor Speed models, but they're smaller in size and have Nike's new FlexLoft 2 adjustable hosel, which is 30 percent lighter than the company's original FlexLoft hosel. It gives golfers the ability to adjust loft 2 degrees up or down from the stock setting and choose one of three independent face angles: left, neutral or right.
Note: The FlexLoft 2 adjustable hosel is compatible with Nike's original FlexLoft hosel. 
The Vapor Speed ($199) will be available in lofts of 15 and 19 degrees with Mitsubishi Rayon's Fubuki Z 60 shaft (X, S, R, A and W flexes). The Vapor Flex ($249) will be available in lofts of 15 and 19 degrees with Mitsubishi Rayon's Second-Generation Diamana S+ 70 shaft (X, S and R flexes).
Both fairway woods will be in stores on Jan. 30, 2015.
Specs
Your Reaction?
LIKE

41

LEGIT

8

WOW

12

LOL

7

IDHT

4

FLOP

4

OB

3

SHANK

5
Brian Harman WITB 2021 Masters
Driver: Titleist TSi2 (9 degrees)
Shaft: Graphite Design Tour AD IZ 5 S
3-wood: Titleist TSi2 (13.5 degrees)
Shaft: Fujikura Speeder 661 Evolution II S
5-wood: Titleist TS2 (16.5 degrees)
Shaft: Fujikura Speeder 757 Evolution II S
Irons: Titleist U-500 (4), Titleist 620 CB (5-PW)
Shafts: Project X HZRDUS Smoke Black 90 (4), True Temper Dynamic Gold S300 (5-PW)
Wedges: Titleist Vokey Design SM7 (50-08F, 54-08M, 60-04L)
Shafts: True Temper Dynamic Gold S400
Putter: TaylorMade Spider OS CB
Ball: Titleist Pro V1
Your Reaction?
LIKE

2

LEGIT

1

WOW

0

LOL

0

IDHT

0

FLOP

0

OB

0

SHANK

0
Here's why the MP-20 iron is "classic Mizuno"
When it comes to Mizuno irons, we have spent a lot of time covering the classics (The Greatest Mizuno blades of all time), but it's not often that we take a larger scale look at modern equipment beyond its initial launch.
With that in mind, inspired by Masters first-round leader Justin Rose gaming a set, it feels like a great time to break down why the MP-20 blade is another classic Mizuno iron.
The timeline
Before the MP-20 iron series came to be, there was a successful run by the previous MP-18's.
Although they never truly went away, the MP-18's represented a "relaunch" of the Mizuno MP blade iron and a change of philosophy by going back to a traditional flat muscle design, the likes of which hadn't been seen since the 2004 MP-37. Before that, the last true blade iron was the MP-4, which was launched in 2014 and then was complemented with the larger blade-style MP-5 in 2016.
Beyond the aesthetics of the muscle, a key feature of the MP-18 blade was a progressively shorter blade length into the higher-lofted irons to help frame the ball and offer maximum workability along with improved turf interaction. All of these characteristics and more carried through to the next evolution with the MP-20's.
MP20 – Going back to the roots
Much like how the MP-18 gave new life to Mizuno's blade line of irons, the MP-20's moved forward by first taking another step back in time by reintroducing a copper underlay beneath the final chrome layer. The copper plating is a more cost and time-intensive process but one that Mizuno felt was time to re-introduce.
The last time Mizuno offered irons with a copper underlay that were available in a worldwide launch was in 1988 with the TN-87s, and it brought another layer of feel thanks to the softer metal helping further reduce unwanted and unpleasant harmonics at impact.  *Note: There were some models that were released in Japan at a higher price point compared to their North American counterparts that had a copper underlay*
This brings us full circle to the MP-20, which is a combination of the new shaping principles of the MP-18 and merging them with the traditional design cues of the more rounded and organic looking models of the past, including the MP-33 and the aforementioned TN87s and their cutout toe muscle.
"With a blade, the key feature is really the lack of features, and how clean and simple the design is"
– Chris Voshall
Bringing it all together
Now that we have covered looks and manufacturing, it's time to talk about the most important part of any iron, and that is performance and how sits behind the ball.
Like many blade irons, the MP20 has a thin topline, but what many people don't realize is that thin piece contains a lot of what makes these irons great when it comes to their performance and feel. By cleverly hiding the mass and thickness hidden towards the top of the iron engineers can offer precise center of gravity positioning and an extremely pleasing impact.
Let me break it down like this: The thicker the area, the more solid the feel. When you hit a thick piece of metal on something, it doesn't reverberate much, and when it does, it's at a frequency that makes it sound heavy and "thuddy," AKA, solid.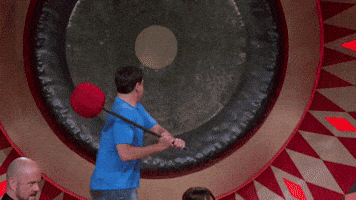 Now if that same piece of metal was stretched out like a gong for example, the reverberation from an impact would result in a wobbly, loud, and generally unpleasant acoustic. When an unsupported part of a club gets too thin, it acts as an amplifier of bad sound, creating a terrible feel—this is not the case with the MP-20's
So, by blending the classic looks of yesteryear with proven manufacturing techniques, the MP-20 can rightly take its place alongside other classic Mizuno blade irons.
Your Reaction?
LIKE

6

LEGIT

2

WOW

0

LOL

0

IDHT

0

FLOP

0

OB

1

SHANK

0
Apparel review: Justin Rose Collection @ Bonobos
Bonobos? Bonnaroo? What do they have in common, besides being fun words to pronounce that belong to today's generations? That's a question for another story. We're here to tell you about the latest addition to our curated polo collection, the Performance Golf Polo from the Justin Rose collection. It comes from Bonobos, so kick back to this 2020 Bonnaroo mixtape and read up on white anchors.
Bonobos has been working to reinvigorate its golf category that launched in 2011 and bring a fresh face and new thinking to their golf mix. The brand has been eyeing pro-golfer Justin Rose for some time, especially as he's risen in the game and his style on and off course aligned with the brand's aesthetic, it was a natural fit. Bonobos made the official partnership in 2019 and since then, Justin has worn Bonobos on the course during his tours, and in his everyday life, by choice.
In March 2021, the brand launched the Justin Rose Golf Collection, its first co-designed golf line with Justin consisting of an assortment of printed performance polos, pants, and shorts that are versatile for casual days on the course, to playing 18-holes and to the clubhouse afterward.
My fit arrived promptly, and I couldn't help but throw it over my head and shoulders, and strut around the house. No matter the time of year nor the weather outside, a golf polo always works in the indoor arena. I had considered the slim fit, but opted for the standard. It was reassuring to realize that either one would have draped well over my torso. Plenty of room from shoulders to ribs to belly, both static and active. First box, checked.
The next task was no less arduous: wear the shirt in the out-and-about. A brisk day arrived, so I tucked a long-sleeved shirt beneath my polo, and went about my daily business, aka teaching. My students perked up when I entered the hall, and asked immediately about the anchors. "Ya know, just a new polo," I replied. The company logo was apparent on my sleeve, so no need to ask about its origin. I've worn polos in the past that did not interface well with a shirt beneath. When you play golf in the wee morning hours or the evening gloaming, or the shoulder seasons of spring and fall, you often need to trick out your fit with another layer. The Bonobos Performance Golf Polo was comfortable beyond words on this day, and the collaboration with the long sleeve was a success. Second box, checked.
At this point, a little transparency will help matters. I looked good in this shirt, but when I read the added description about the model 40-inch chest, six feet two inches tall, size medium slim fit), I couldn't help but feel a bit…inadequate? Then I looked in the mirror again, smiled, and winked, and I still looked good.
The final checkpoint was my new, Bryson-esque golf swing pitted against the Bonobos PGP. Having played golf with a gentle, consistent, non-violent swing since I picked up a club, I made the decision that 2021 would be the year that I would tear the cover off the ball. Why wait for a better time than the present, am I right? Swing after swing at the dome produced a variety of shot traces (Bryson wasn't built in a day, after all), and my body still loved my second skin. Box three, checked.
In addition to the White Anchor pattern, something I would call the small-repeat, Bonobos offers five other patterns for purchase in this shirt model. Two floral patterns (Red Tropical and Teal & Pink) fall under the large-repeat style. The Green Sailboat Geo fills the entire top with a small-repeat, making it hard on the eyes for me. The Blue Lighthouses pattern is a medium-repeat; not as large as the Florals, but more sizable than the anchors, sailboats, and the last pattern (on a dark-blue shirt) the Navy Golf Bags small-repeat. Three white backgrounds, one blue, one red, one teal. That's a pretty nice lineup from which to select a few new coller-poppers.
End of the day: Two happy shoulders (out of two) for the affordable ($69 retail) Bonobos Performance Golf Polo. If you'll excuse me, I'm off to check out the rest of their virtual Guideshop. Peace!
Your Reaction?
LIKE

0

LEGIT

0

WOW

0

LOL

0

IDHT

0

FLOP

0

OB

0

SHANK

0