Jason Day loses eight family members to Typhoon Haiyan
Eight members of Jason Day's family died as a result of Typhoon Haiyan, a record-setting storm that hit the Philippines on Nov. 8 and has account for almost 4000 deaths.
The Herald Sun is reporting that Day's grandmother, uncle and six cousins died in the disaster. One of Day's aunts was found alive despite being swept to another village, according to the report, while another aunt's family survived after binding themselves together with rope and taking refuge in an attic.
Day's mother, Dening, migrated from to Philipines to Australia three decades ago, where the 26-year-old Day was born. According to one of Day's sisters, Yanna, her sister Kim was the only sibling to have met the grandmother and extended family. But that the loss "impacted all of them," Yanna said.
Day is scheduled to play in the ISPS World Cup at The Royal Melbourne Club in Melbourne, Australia this week. He released the following statement today through the PGA Tour:
"I am deeply saddened to confirm that multiple members of my family lost their lives as the victims of Typhoon Haiyan. My family and I are thankful for all who have reached out with their prayers and concern. We feel devastated for all who have been affected by this horrific tragedy. While I understand the media's interest in this matter and hope that any coverage can spread awareness to assist with the relief efforts that continue in the Phillipines, I hope that all will respect my family's privacy during this difficult time. I will have no further public comments at this time. Please pray for all who have suffered loss. Thank you."
Your Reaction?
LIKE

0

LEGIT

0

WOW

1

LOL

0

IDHT

0

FLOP

0

OB

0

SHANK

0
Photos from the 2023 Nationwide Children's Hospital Championship
GolfWRX checked out the action on the Korn Ferry Tour this week at the Nationwide Children's Hospital Championship at The Ohio State University's Scarlet Course in Upper Arlington, Ohio.
We have plenty of WITBs this week from the collegiate golf home of Jack Nicklaus, including looks at the gear of Camilo Villegas and Daniel Summerhays.
Check out links to all our photos below.
General Albums
WITB Albums
See what GolfWRXers are saying and join the discussion in the forums.
Your Reaction?
LIKE

8

LEGIT

0

WOW

1

LOL

0

IDHT

1

FLOP

0

OB

1

SHANK

0
Photos from the 2023 Fortinet Championship
GolfWRX is live this week at the Fortinet Championship in Napa as the PGA Tour returns from a brief hiatus.
There are plenty of bottles in the cellar this week. We have assembled seven general galleries and 14 WITB looks, including a peek into Wesley Bryan's bag, which features a surprising set of irons.
Also featured are new SuperStroke Ryder Cup grips and a look at Justin Thomas and Max Homa's RC wedge stamping.
All of that and more in our photos from the Fortinet, below.
General Albums
WITB Albums
Pullout Albums
See what GolfWRXers are saying and join the discussion in the forums.
Your Reaction?
LIKE

5

LEGIT

2

WOW

2

LOL

0

IDHT

0

FLOP

0

OB

0

SHANK

1
Wedge Stamping Caviar: FedEx Cup Playoffs Edition
Pop open a tin of the finest beluga, GolfWRXers… Really, it's less jelly-like substance, more richness of intrigue than salt-cured roe at Wedge Stamping Caviar as we present to you some of the finest instances of hammer-and-stamp work on the PGA Tour spotted during the three events of this year's FedEx Cup Playoffs.
We're kicking off with the featured image of Xander Schauffele's SM6 prototype, which looks a lot more like an SM5, with some pretty cool "Titleist" stamping.
Grab your mother-of-pearl spoon and dig in for the rest!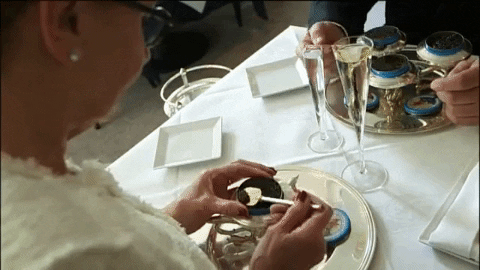 Jon Rahm's 52-degree Jaws Raw bears his traditional "Rahmbo" stamping and an ode to his wife, Kelley. The red lips are a great touch. Chef's kiss! 
Jordan Spieth's usual 60.5-degree proto T-grind offering here. We're forever suckers for .5 degree indications.
No college football fan would have any doubt where Lee Hodges went to school. 
Spotted at the BMW Championship, Chris Kirk's wedge doesn't appear to have any custom stamping, but a blue paintfill and slab o' lead tape earn it a spot here. 
"Toffee" Fleetwood
Maple leaf stamp makes sense for the man from Moose Jaw Adam, Saskatchewan. But Adam Hadwin also looks to have a nod to the country where he attended college and earns his keep with a red-white-and-blue paintfill. 
Tom Kim is an emerging star on the PGA Tour for many reasons, his wedge stamping — copied from Justin Thomas — is just one of them. So much sauce here!
Since becoming a father, Max Homa's wedges feature nods to his son, Cam, rather than his beloved Los Angeles. Whatever muse Vokey's Aaron Dill is working with, Homa's wedges are always among the most interesting on Tour. 
Finally, how about a custom grind with a stamping indicating as much? Rory McIlroy was spotted with just that at the FedEx St. Jude.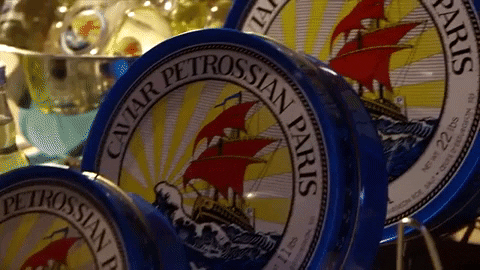 Your Reaction?
LIKE

33

LEGIT

3

WOW

1

LOL

3

IDHT

0

FLOP

2

OB

0

SHANK

11