This is the official thread. I will take the initiative and get the ball rolling so we have plenty of time to plan. Please post here if you can make it.
Prizes
Everyone will play from the tee's they feel comfortable with. The only requirement is you tee up from the tips on the LD hole if you want to be eligible.
(There will be an optional skins game of $10 on top of the prizes below)
Closest to the Pin (Prize: WRX Putter cover with Divot Tool)
I'd like to think we are all honest guys so play from your normal tee boxes. No ladies tees Tom!
#4 par 3
Black 233
Blue 208
White 195
#11 par 3
Black 187
Blue 158
White 146
Longest Holed Putt (Prize: WRX head cover with poker chip)
#17 par 3
Black 243
Blue 232
White 214
Longest Drive (Prize: ELEMENTS Driver from Krank Golf)
YOU MUST HIT FROM THE BLACKS ON THIS HOLE TO BE ELIGIBLE TO WIN PRIZE. ALSO YOU MUST BE IN THE FAIRWAY MARK!!
Hole #9 542 yard Par 5
Flashiest Outfit (Prize: driver refinish)
t
his will be judged by my sister aka our photog for the day.
pssssst Matt you're destined to win this one.
Lowest Score of the day (Prize: WRX Head cover with poker chip)
Worst
score ($25 vans golf gift card )
I don't drink but after planning this outing I might start on Sunday! I hope everyone has fun this weekend!
Papago - 10:57,
11:06,11:15, 11:24, 11:33, and 11:42
$37 to walk $49 to ride
We are going to have a Long Drive Contest. The winner will get a brand new Elements Driver from Krank Golf
http://www.krankgolf.com/element/
Closest to the Pin Contest for some Cool GolfWRX Swagg (pictures coming soon)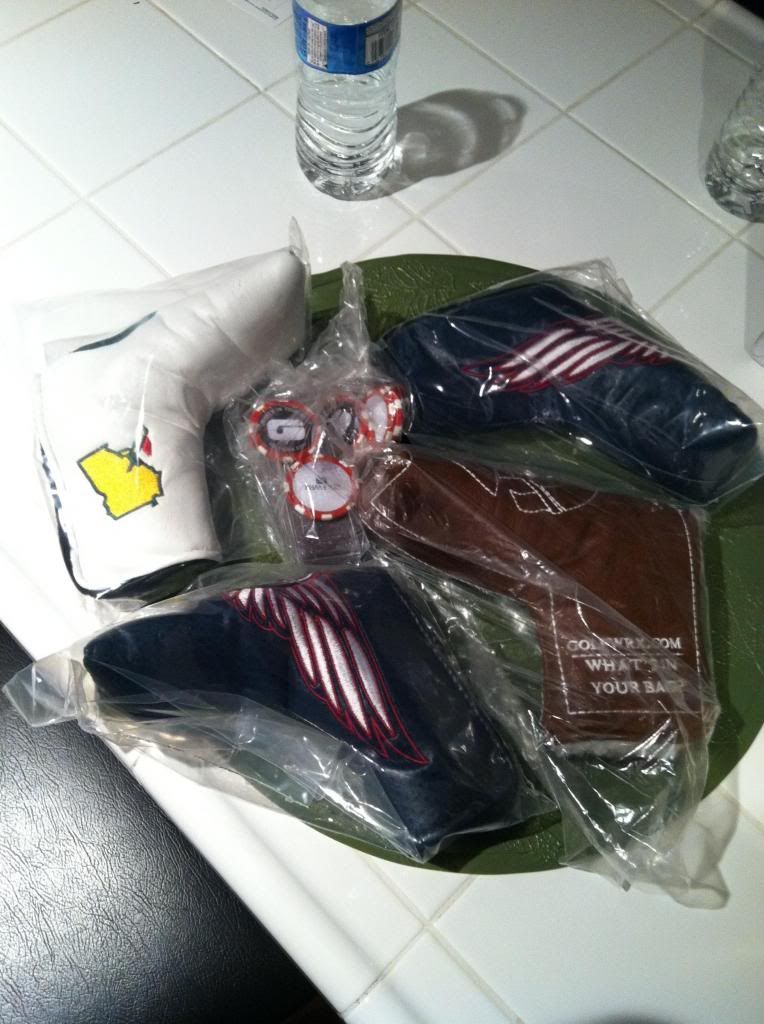 $25 Gift card to Vans golf at Metro Center
Another closest to the pin prize
http://www.customgolfclubpainting.com/
List of Tee Times (subject to change) If you need to cancel please let me know ASAP. There are a few people on the waiting list.
10:57 (this group is required to have a City of Phoenix golf card)
Jay (Jayzona)
David
Jade - walking
Tom (teejaywhy) - walking
11:06
Matt (One_putt_Blunder) - Riding
Sam (Jay4) - Riding
Ryan (Rholio) - Walking
Phil (Ryans Friend)
11:15
Kevin (kvnhlstd) - Walking
Kevin (QuarterSkins)
Brennen (TRUAX) Riding
Vince (VinceKRG) Riding
11:24
Calvin (CKguy914) - walking
Jeremy - walking
Matt - walking
Matt_Attack - Walking
11:33
Mark (Fore_life) - Walking
Dan (Isaacbm) - Walking
Jake - Walking
chiromikey - riding
11:42
Blake (Olson12) - walking
Brian - walking
Tyler (Natural_one) - walking
Chris (cmherrback) Walking
Edited by Olson12, 07 February 2013 - 11:32 AM.