I just picked up my Mizuno MP64s on Thursday :-)
Mizuno Mp64 3-PW DG S300
Ping Answer 10.5 with Diamana ahina 70 Stiff
Ping i20 3 wood with Project X 6.0
Titleist 910 H 19 degree with Diamana Kai'li 80 Stiff
Titleist Vokey 52
Titleist Vokey 58
Titleist Scotty Cameron Newport 2 Select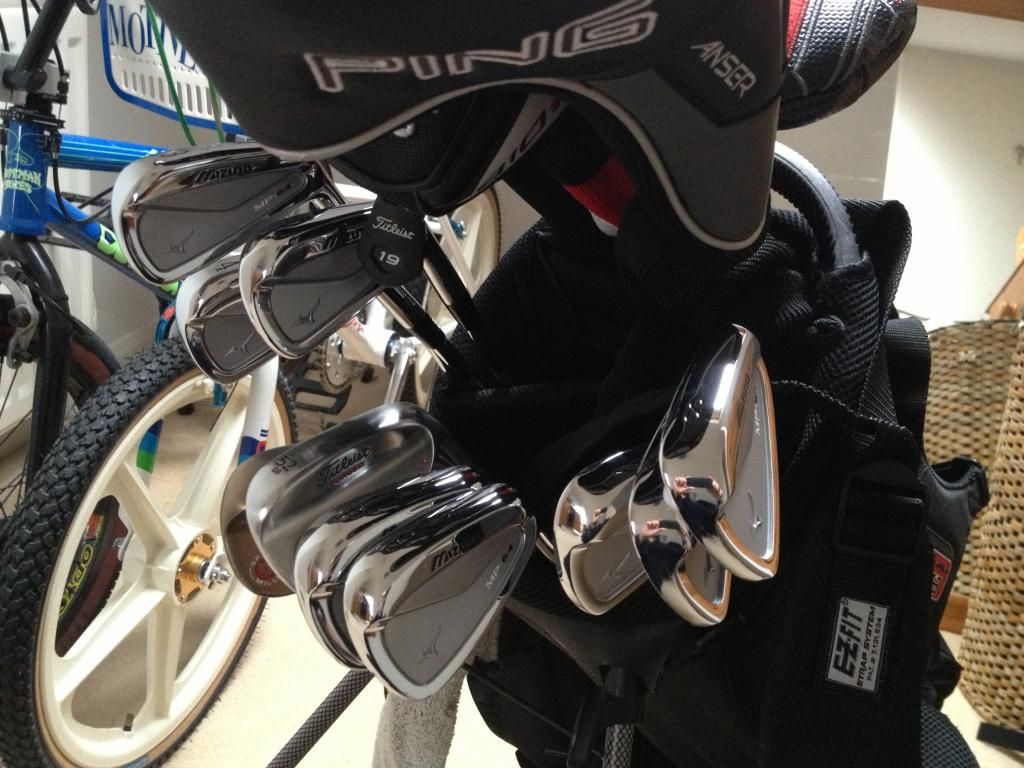 I also have a 21 degree 910 which I may switch for my 3 iron
& as soon as the weather & the greens start to get better my number 1 putter will be back in the bag...
My refurbished by Scotty Cameron NewPort 2
Also when I bought my MP64s, at the fitting with Mizuno I was told if I place an order on the night (which I was going to do anyway) I could claim a free Mizuno club, the fitter suggested I choose the Mizuno MP650 Driver, so I did & I really like the look & the feel of it at the demo.
So do I sell the MP650 before I try it, or do I use it & decide if it's better than my Anser ? I have a feeling it could be a great driver & a bit of a hidden gem.