Purging more extras and sticks that just didn't work out as I'd hoped. All prices include shipping to the CONUS and any Paypal fees. I will only sell to verified paypal members and confirmed addresses
I'll provide my paypal address at the time you say, "I'll take it", I expect payment to be made in a reasonable time, or you can expect me to move on.
Descriptions are accurate and what you believe you're getting will be that, or better. You can check my feedback and see that I have MANY transactions and MANY happy "customers" that come back multiple times.
Any questions or issues , please PM me or email me at grantg@hriofpennsylvania.com
LOWBALLS WILL BE IGNORED!
First up is a couple of iron sets with and without shafts.
COBRA S3 PRO - IMO, one of the most gorgeous and softest forgings sets on the market. This set has seen 3-4 rounds and little to no range time. This set consists of 3-PW, STD. L/L/L, DG S300 with Cobra logo'd tour velvet grips that are like new and label down. 3-6 are the Forged C's (CB's), and 7-P are the Forged M's (MB's). If you bought these new and hit a large bucket of balls, your "new" set would show more wear than this set. You will not be disappointed!
BONUS: I will include a 7i CB (however it is shafted with a KBS Tour Stiff (for those days your swing just isn't quite right, you get a little added forgiveness !
$330 OBRO $300 FIRM (for 9 clubs) ( that is the one and ONLY price drop )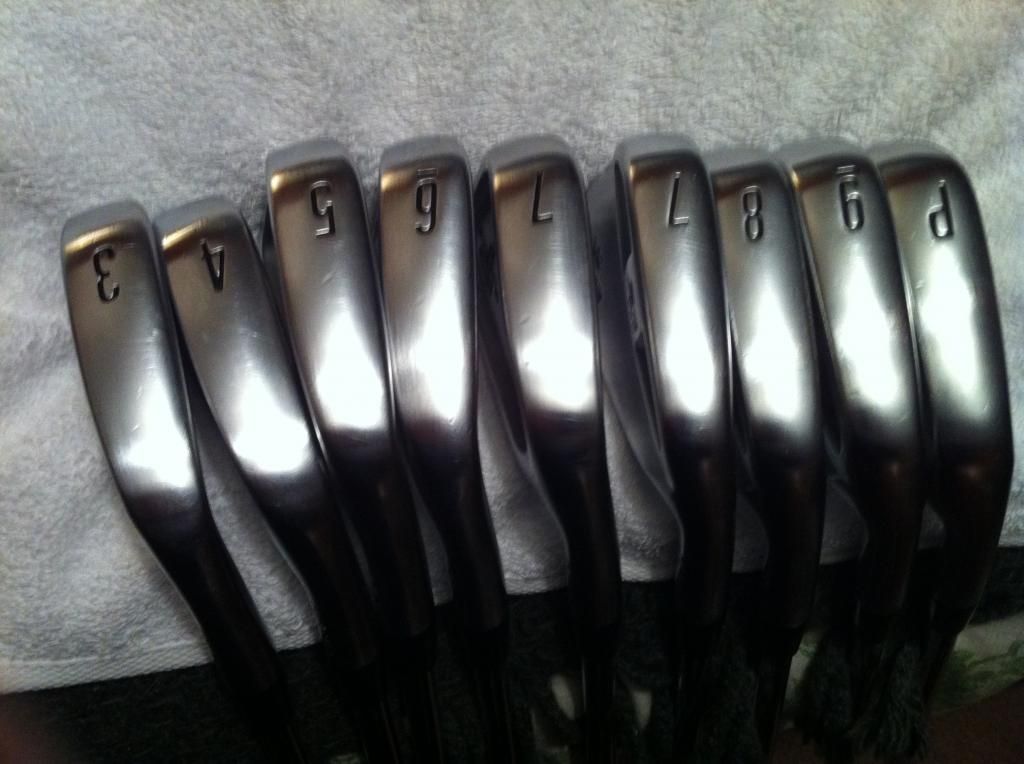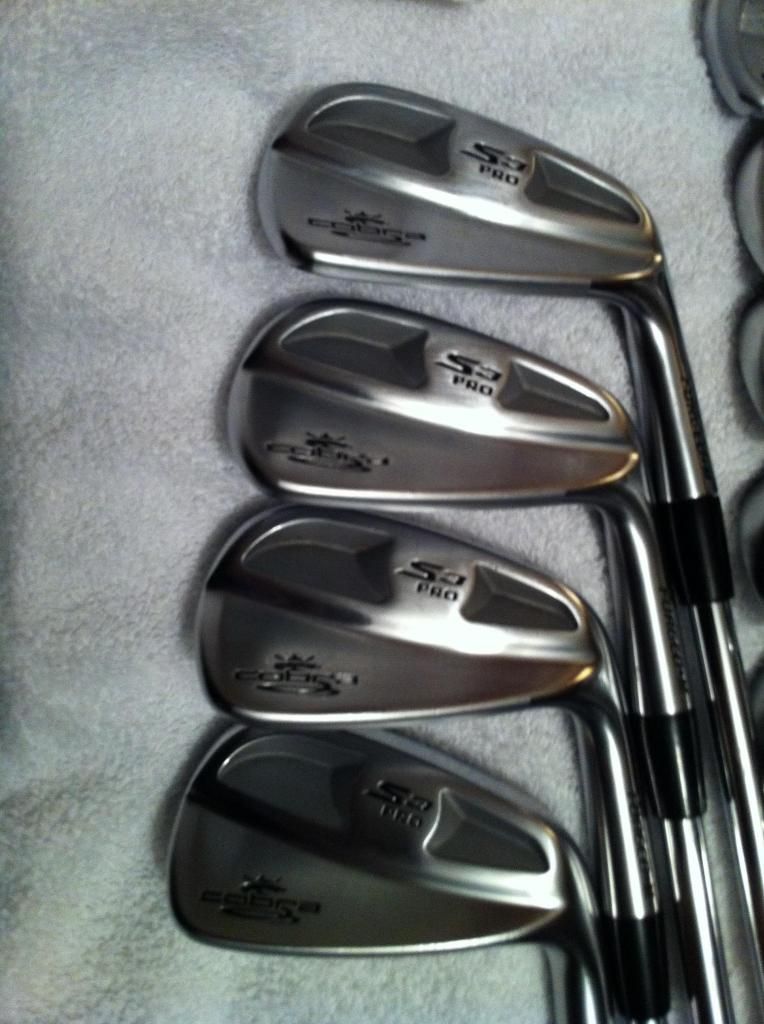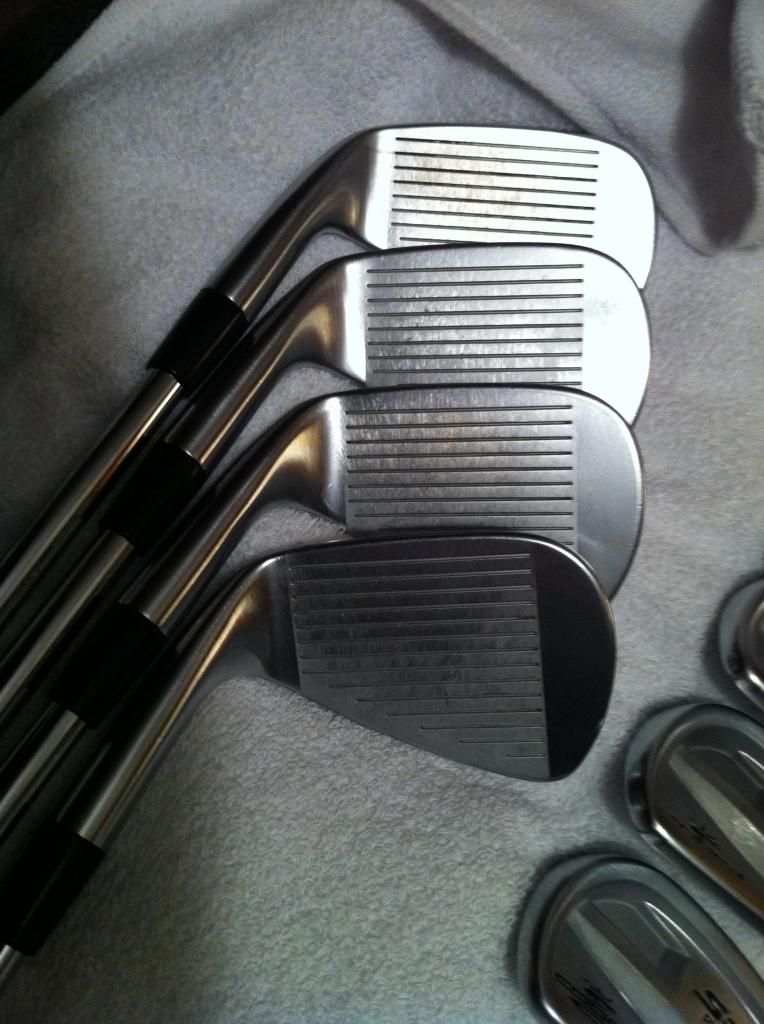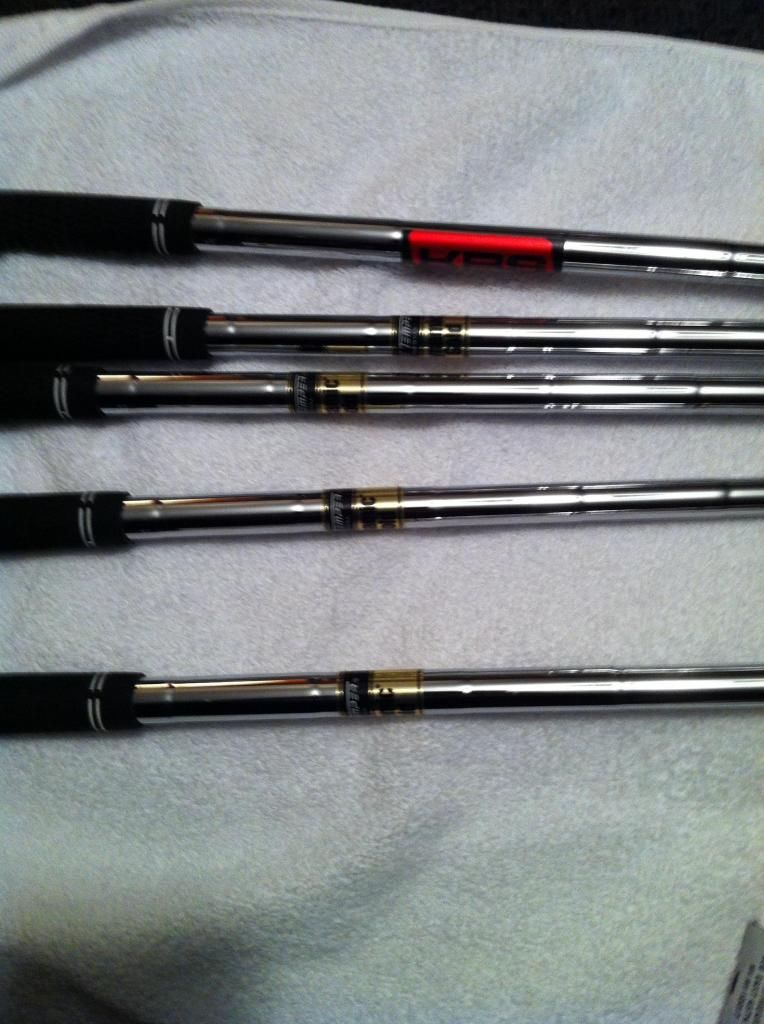 Next up is an awesome and VERY RARE set of Adams SATIN CB3's. There were 40-60 sets of these irons EVER made, depending on where you read. Great set of soft forgings, and those on this site will tell you that these are NOTHING like the black retail set. These show about the same amount of wear as the Cobras, and I never even tried them…. Just took them in on trade, but I'm going yet another direction. Build them up with your favorite shafts and have a set of tour caliber forged irons!!
$ OLD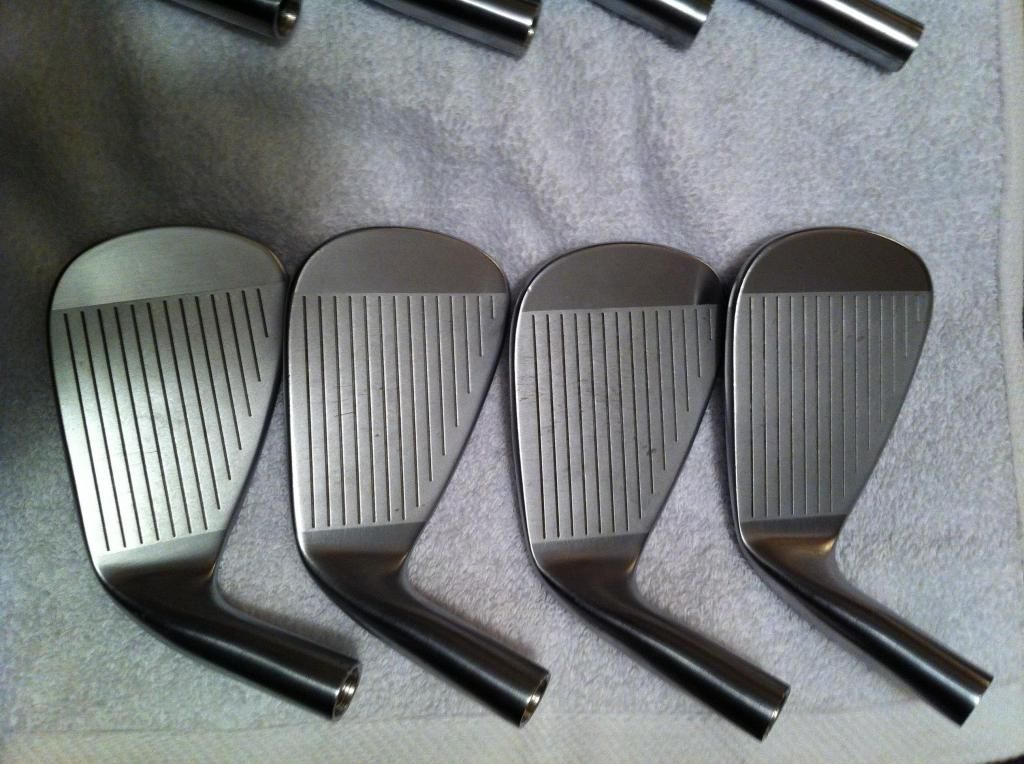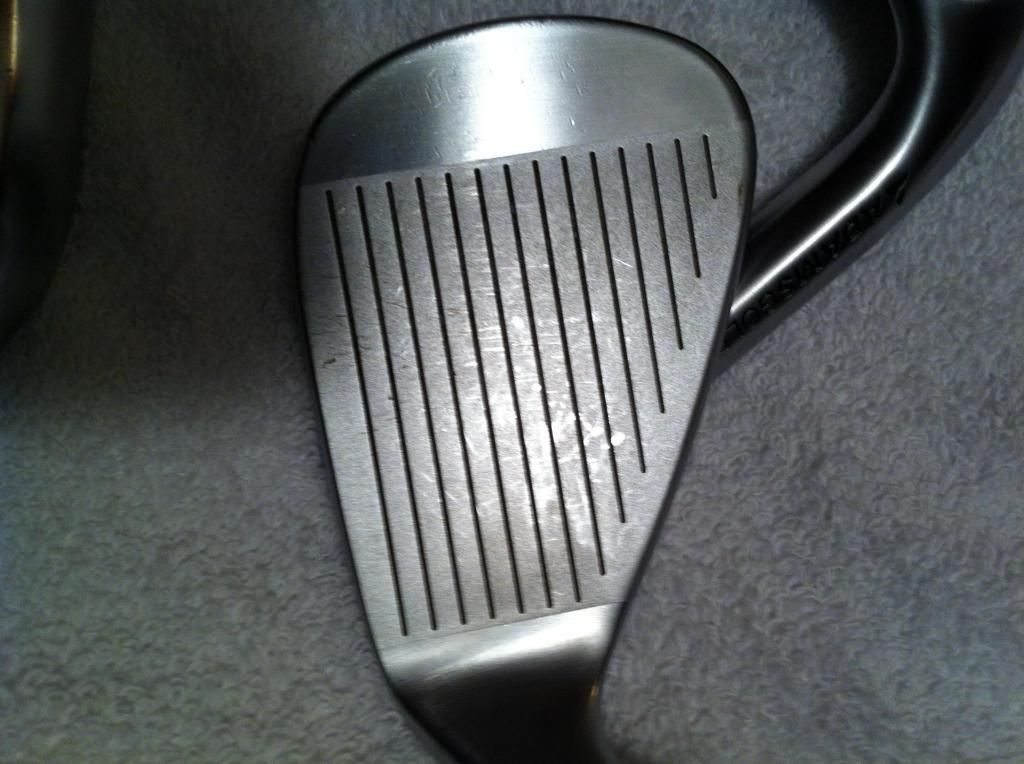 Next is a fairway monster. The now infamous TM RBZ Tour 3, shafted with the very popular Mitsubishi Diamana Kuro Kage 70 series in Stiff. Plays at 43" and I would guesstimate the SW to be D3-D4 because there was HotMelt at the face added to it by the Tour Van to give this bomber a much more SOLID sound than the OTR clubs. Other than some normal ball marks on the face and slight brush marks on the sole, this monster looks as good as a new one, but has a MUCH better shaft, feel and sound. Brand new white/black No 1 grip.
$OLD Thanks Pete!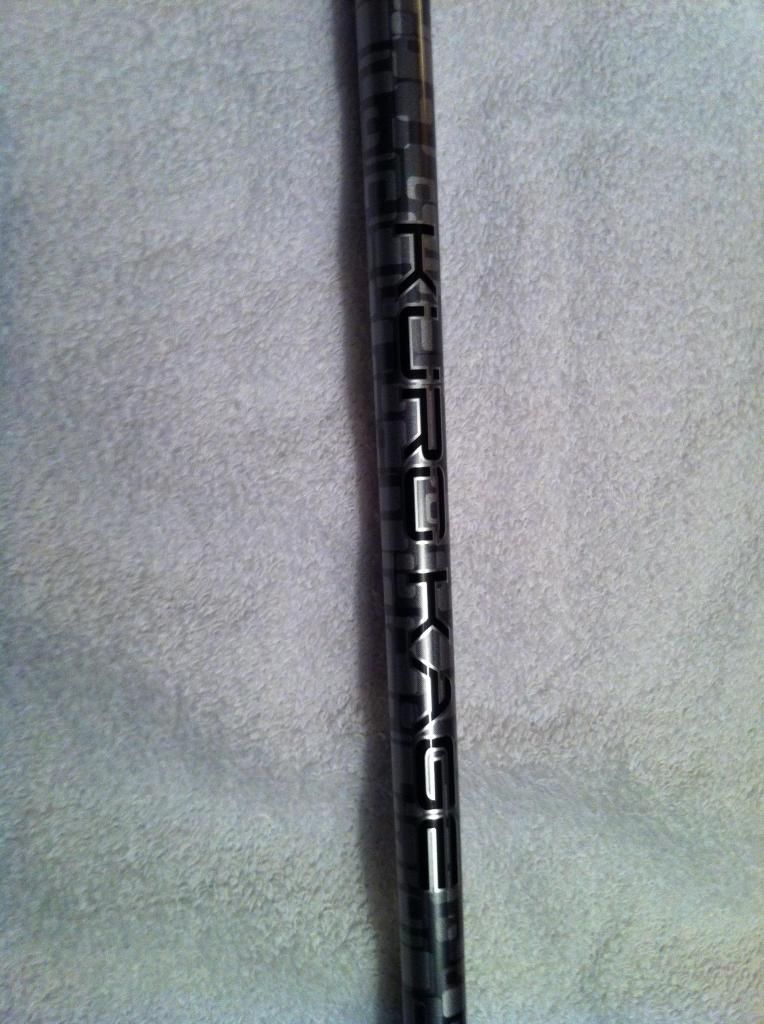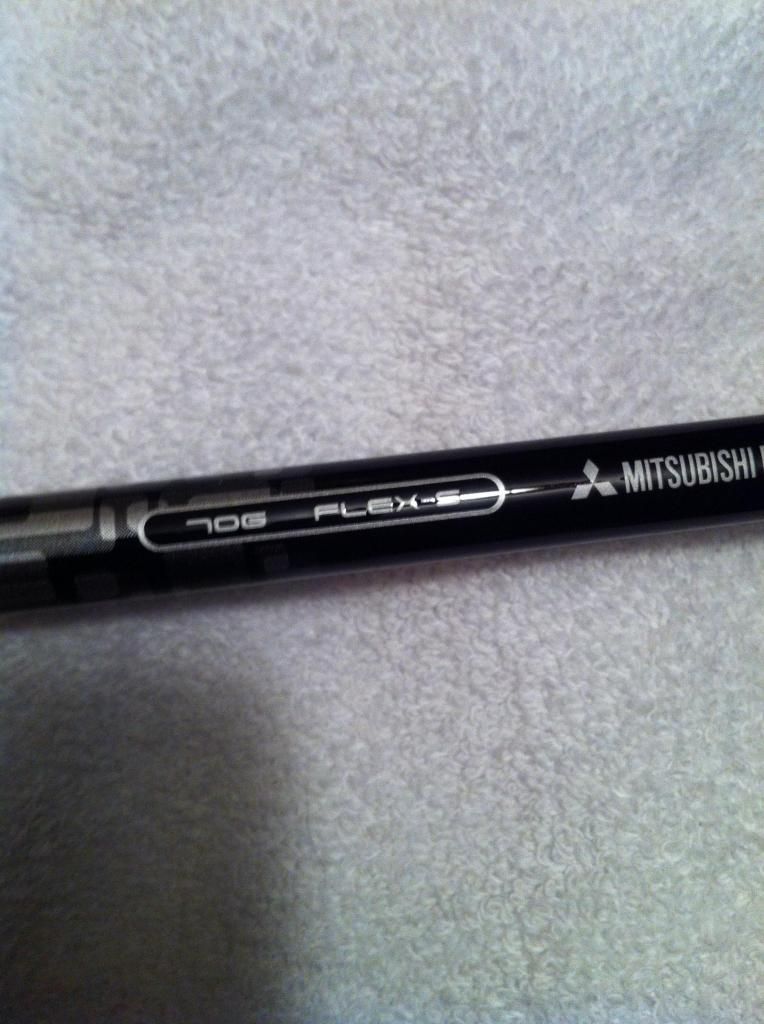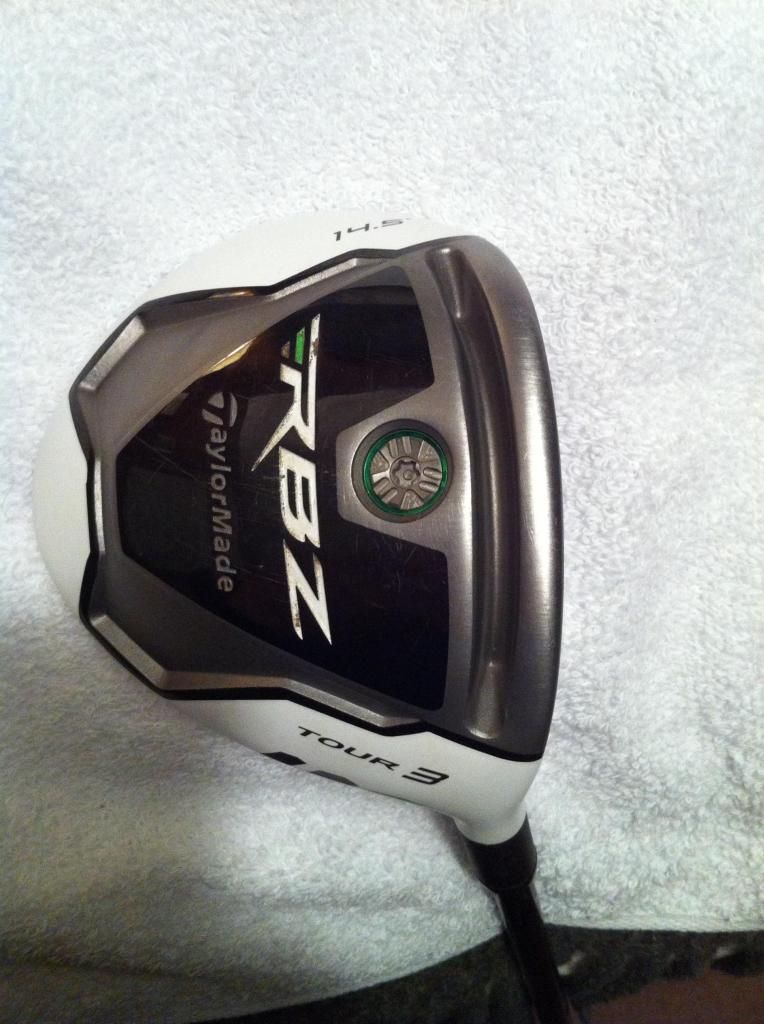 Edited by albatrosser, 04 December 2012 - 09:06 PM.