TeeAce, on 22 November 2012 - 10:56 AM, said:
iteachgolf, on 22 November 2012 - 10:43 AM, said:
Again you are getting into semantics. At the end of the day it doesnt matter. Rory and Ricky are both CF, as was Trevino (in fact he was the CF fade model)


Here is my CF pattern (I don't practice much but it's not terrible).


For me that's CP and this is CF. You think the club head, I look the handle.
And here are some measured hand paths (all pros from international level) How many lines you really see rising after impact?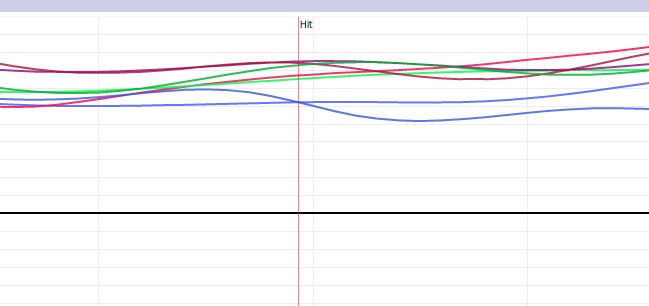 And don't get it wrong. I really want hands go left, but this is just to present how rare that movement really is
Richie Fowler is the poster child for a slingy disconnected release which he combines with a major pivot stall.But ALL touring pros have been blessed with off the charts natural ability and can make swings work that for those rest of us mortals would cause in poor results
Edited by russc, 22 November 2012 - 12:35 PM.