Been wanting a quick release shaft clamp for a while, but wasn't spending that kind of coin. On a wild hair, I started looking for parts to build one, mainly, the quick release part (it's called a toggle clamp).
I found one online cheap ($10 or so shipped on ebay). It's a 1 1/4" push pull toggle clamp.
Went into my scrap metal I had here at the house and sourced the aluminum bar stock and aluminum angle.
Had a piece of scrap wood I decided would work just fine as well.
Stopped by Ace Hardware and picked up some nuts and bolts and washers today for $4.
Needless to say, I hadn't sketched a thing out, but had a general idea.
Here's the parts(minus the wood of course):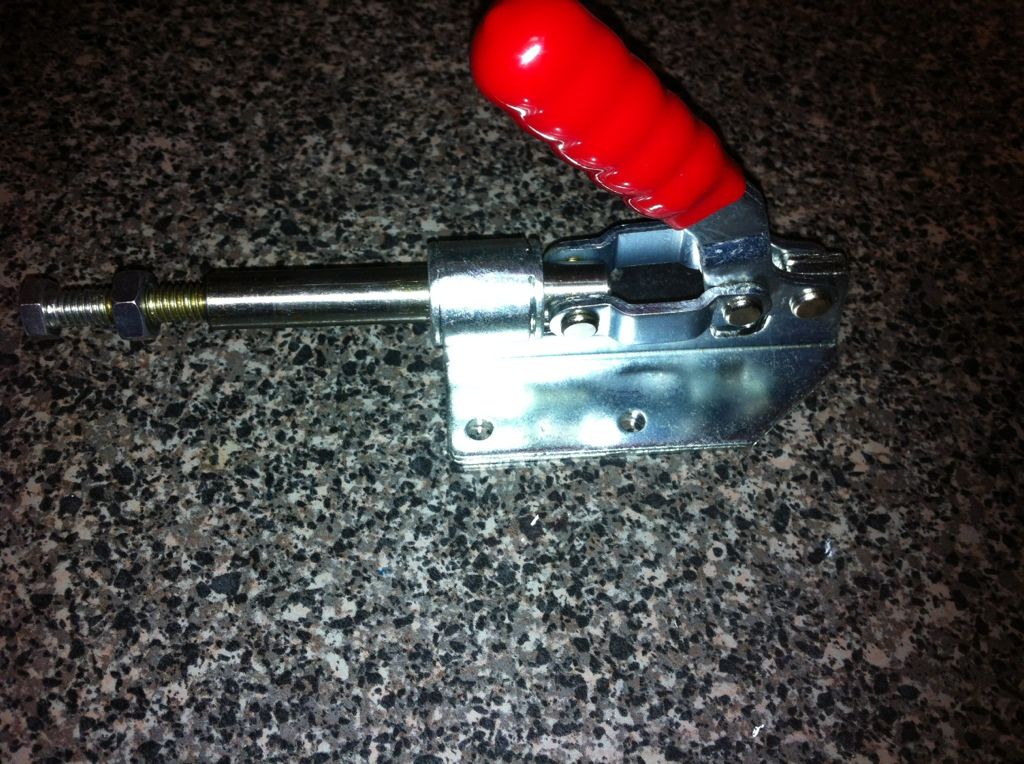 Started by deciding how I was going to attach a piece of aluminum angle to the clamp. Came up with using a piece of aluminum bar stock with the screw partially countersunk and notching out the aluminum angle. (you can see the notching in the above pics). Then, secured them to the bolt provided with the push pull toggle clamp (and adding some thread locker and then a bead of epoxy to dry quicker on the outside. I've got a few grips to change out tonight, lol, so I wanted it to be ready to use quicker).
Here it is setting up to dry.
Once that was done, it was a matter of adjusting my riser for the fixed piece of angle (nuts and bolts) and adjusting that for the height of the push pull toggle clamp. It ended up being 2 nuts under the bar stock to come out dead nuts even.
Attached a piece of aluminum angle temporarily to secure it in the bench vice with until I get my work station cleaned up to secure it to the table (yeah, it's gonna be a while, lol).
Anyway, here's the finished product (my torch was nearby so I torch finished the wood, lol).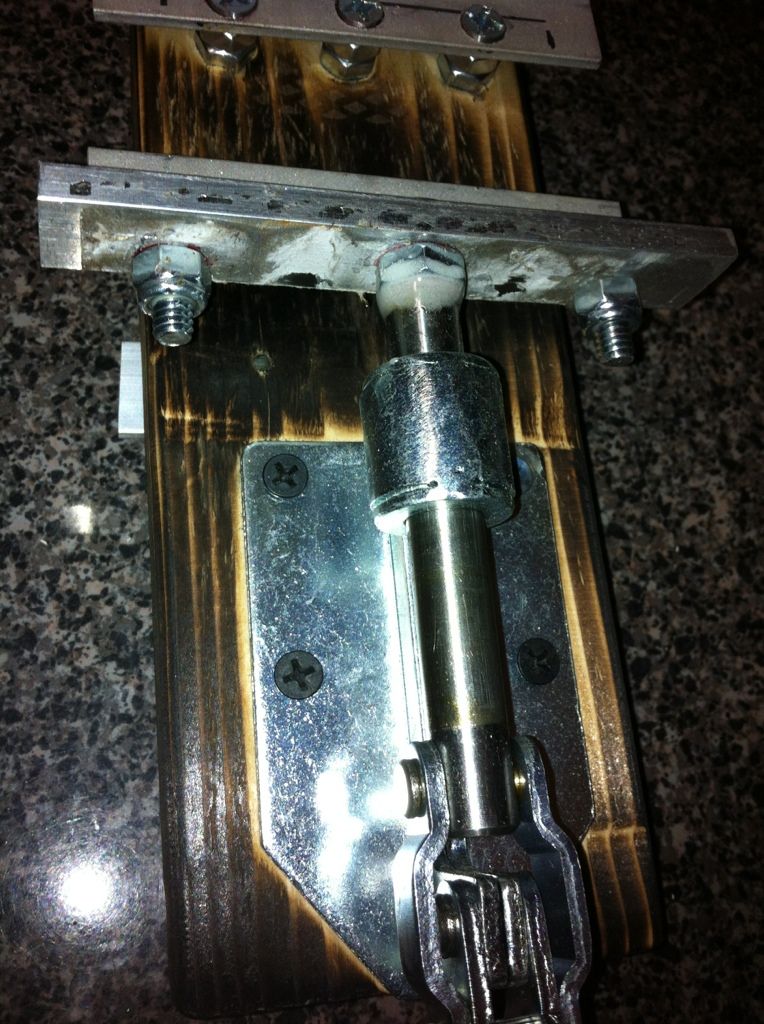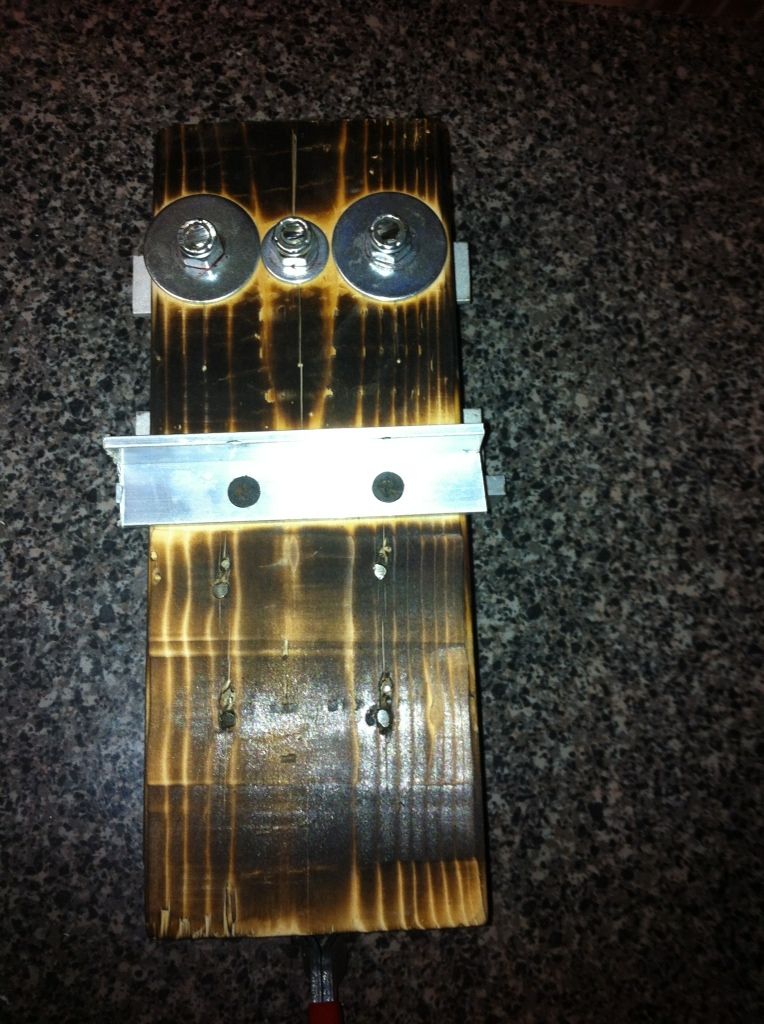 Total time invested in this? 35 minutes from start to finish once everything was here. Hope it gives a few of you some ideas, and I'm sure I could've improved on it by using metal for the baseplate, but I was going cheapo on it to see if I could come up with something functional. Were I to build another, I'd use metal. I will be adding rubber jaws (I'm temporarily using the magnetized ones as this was an experiment).
Edited by RookieBlue7, 09 November 2012 - 07:45 PM.