I feel I have a good case for asking for a refund, looking for opinions before I go to the seller. Please note the dates of everything. I took screenshots so no one can claim I or the seller made anything up.
Last month I posted a WTB looking for a set of iron shafts. I got this response
After asking the normal questions, I go ahead and pull the trigger and buy them.
The next day, I get this...notice how we went from USPS to fed ex, but no big deal.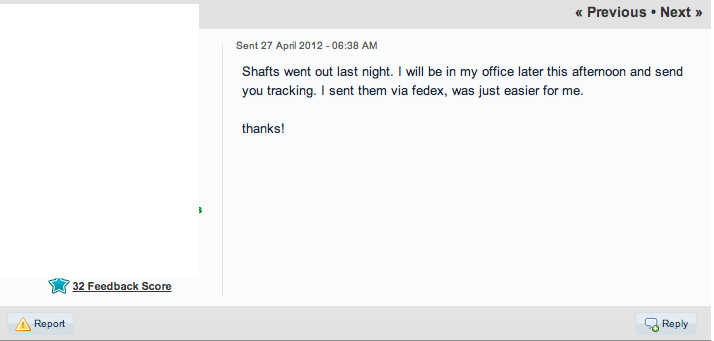 Too much time goes by, so I email him and ask him what's up...on May 4th, I get this response (note that we are back to USPS shipping)...also, it usually doesn't take that long to get here even by slow USPS, but I'm still fine
Now we are at May 9th, and I send him the following PM saying ok we've gone from USPS to Fed Ex to USPS and I still don't have any shafts. You can see his response.
He says he will get back to me, but doesn't. So on May 15th, I ask for a refund and get this...
So, now the shafts arrived today...and let's go back to the original PM. I get the shafts, only 2 of them have Red grips when he states they all have red grips. The rest have blue grips. Also, I feel it should have been noted this is a mix/match set. The 2 with Red grips have Ping shaft bands, the rest with blue grips have labels that say "x-forged" meaning they came out of callaway. So to me, this is Mix/Match and should have been noted.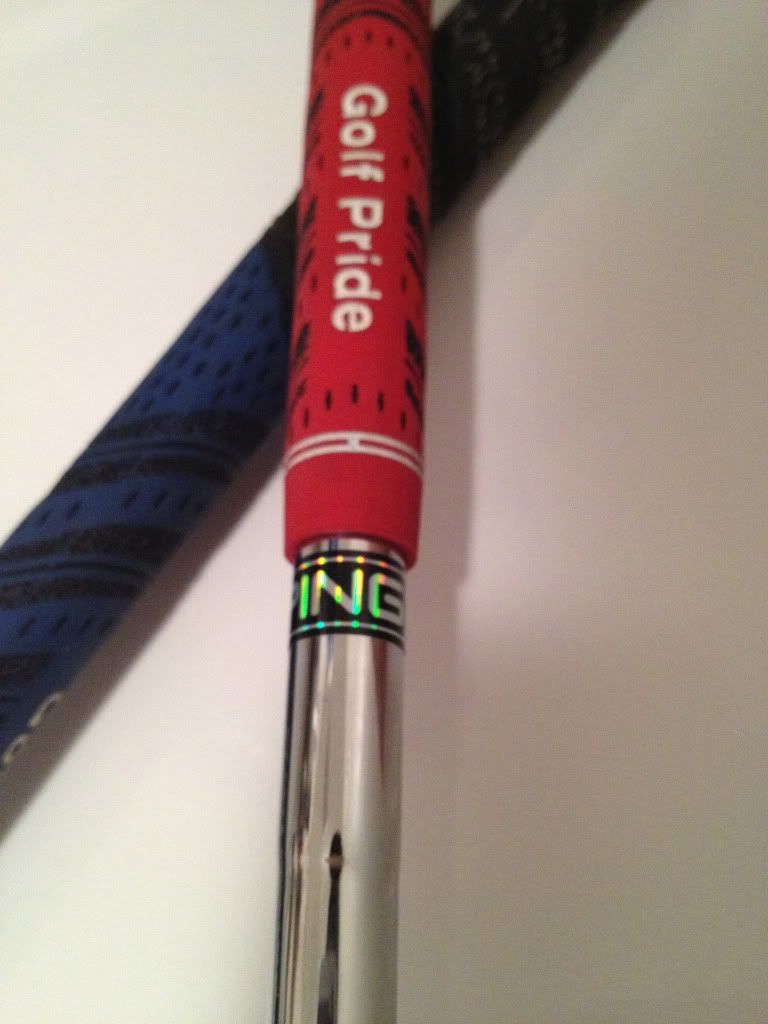 I feel, due to the long shipping delay from payment to arrival, the stories changing, description misleading on what I was buying, I should be refunded money and sent back to him at his cost. Thoughts?
Edited by sosinsurr, 07 June 2012 - 01:20 PM.