Titleist 712 cb's with KBS C tapers in R+, showing little to no wear, shafts spine aligned, brand new Lamkin red proto 3 gen grips, these irons have been VERY lightly used unfortunately since I've been in theraoy and winter since my stroke, and my swing just isnt quite there enough for me to be beating these into the ground. I picked up a nice set of a4 Tours that I love and are working out well enough for a rehab set, so these should go to someone who can use them!
4-P with a bonus 46* Vokey SM4 in Tour chrome (like new also), 1.5* upright, std length and lofts - D2 through the 8 iron with 9-P at D3. The 46 Vokey SM4 has a KBS C taper in R flex andis basically brand new as well.
the single shot of the iron face is the 8i which shows the most wear. These babies are gorgeous and feel like BUTTAH!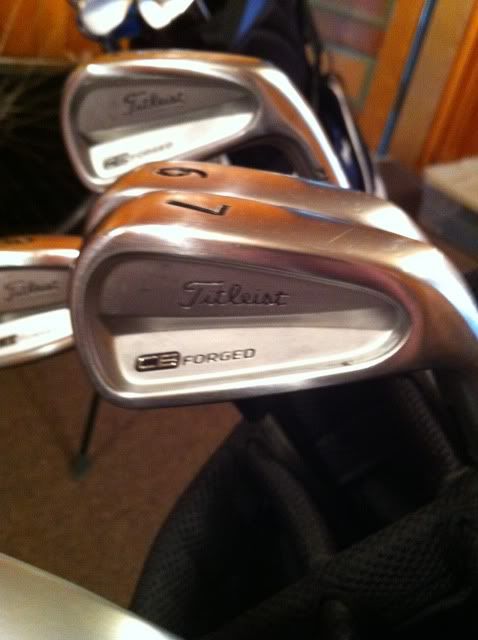 4-p w/46* SM4 vokey - $800
4-P only - $750
4-P heads only - $650
Edited by albatrosser, 09 April 2012 - 07:10 AM.