Happy Sunday everyone. Just looked in the closet and looked at the golf equipment I'm accumulating. Not good. I'm looking to sett the things that I absolutely have no use for at a cheap price. If you have any questions, please email me at
kuyaariel@yahoo.com
. Here goes.
Mizuno Hi Fli CLK 3 hybrid. Bought this for my pop. Found something else my dad likes better, so this one is on the market again. It's a Mizuno FLI HI CLK 3 hybrid. It is shafted with stock regular flex grahite shaft. Its the model that came out around 2006-ish. Crown is good. One faint ball mark, Around 8/10 condition. Looking for $45 obo shipped.
2 golf bags. First is my back up back which is a silver 14 way divider Datrek vibe. It's in good condition. The innards (that's what I call the cloth liner) of the driver compartment sometimes comes out when I pull the driver out. Legs still work, but the legs don't retract as tight as it was when it was new. Good, useable bag. It's sitting empty in my closet right now. Comes with the rain hood. Very good looking bag. Looking for $55 plus half of shipping cost.The other is my Belding bag that has a Purdue Emblem on it. Has a rip that has been sewn up and won't rip anymore. I took a picture of this area. This bag is very light and sharp. If you are a Purdue grad you will especially like this. Comes with the rain hood. Looking for $30 plus half the shipping cost.
Cleveland Launcher 3 wood. Stock gold graphite shaft in "A" flex. This is the first one. Bought this for my dad a while ago. He couldn't hit it, so it just sat. Very minor ball marks where the crown meets the face. I would give this an 7.5/10 condition. No headcover. Askin $35 shipped.
A partial set of Taylormade Tour Burners. Stock stiff steel shafts. 5, and 6 irons, and 4 iron head. Perfect if you're looking to make a combo set. All are in at least 8.5/10 condition. Gripped with Black Widow white silk grips. Looks good. Sold!!
Shaft pull bundle. They include: Diamana that was made for the original Sasquatch driver. One time pull. Just sitting in my backup bag Regular flex. I googled the tip size and it's .335. Has a rubber Sasquatch grip. Next is a Taylormade Hybrid shaft. Pulled out of a rescue 4 hybrid. Regular flex. Has a black golf pride grip. Also included are 2 dynanic gold wood shafts wuth .350 tip. One was put into a driver to play 43.5, the other was put into a 4 wood to play standard. Both are regular flex. These have Golfpride DD2 grips. I also have a Dynalite Gold SL 4 iron pull, regular flex. .355 tip. Ping grip. And finally I have a Taylormade Burner 1.0 aw pull. Bought the iron and reshafted immediately. No grip. Looking for $60 shipped for the bundle. If interested, I can get raw lengths for these pulls.
Tommy Armour Silver Scot 460 9* Driver with Stock made for TA prolaunch blue in stiff flex. Comes with headcover. This is in 9.5/10 condition. I think my dad hit one ball with it. Looking for $45 shipped.
Tour Edge Bazooka Jmax 24* 4 ironwood. It says reactive flex. I see 2 minor paint chips. $25 shipped
Ping I3 blades, 3-pw and sw. Black dot. Stock steel shafts in stiff flex. Good condition. There is a small rock ding on the leading edge on the 4 iron. Gamed these for a few years, but with Pings indestructible reputation, still looks good. Looking for $200 obo shipped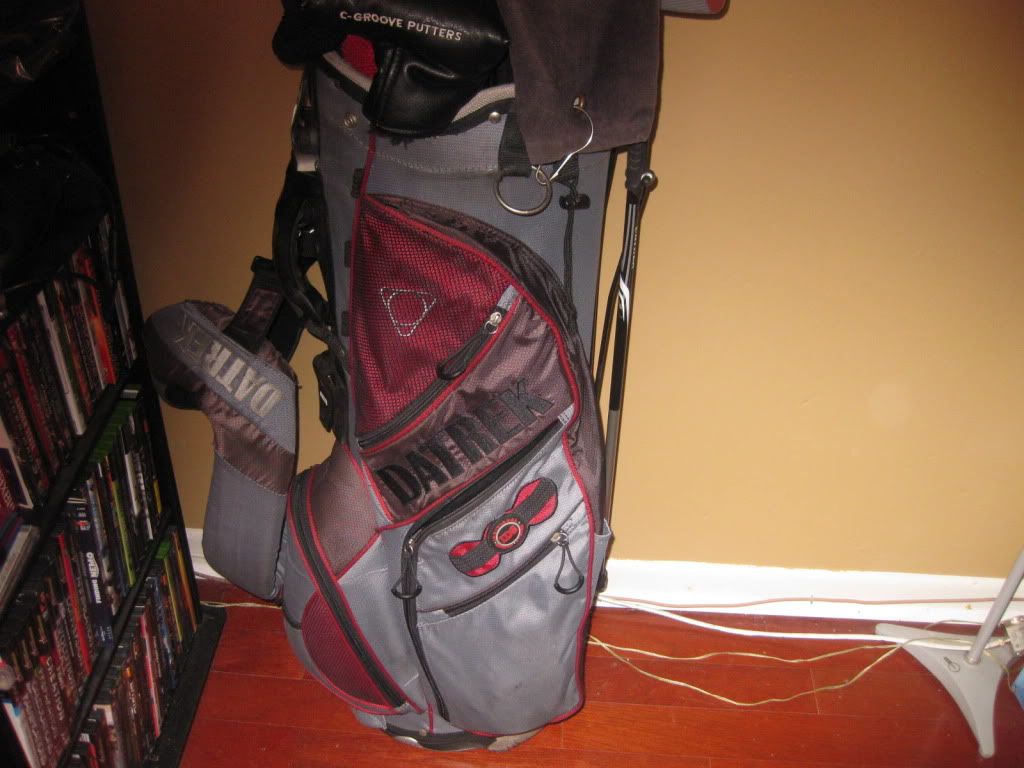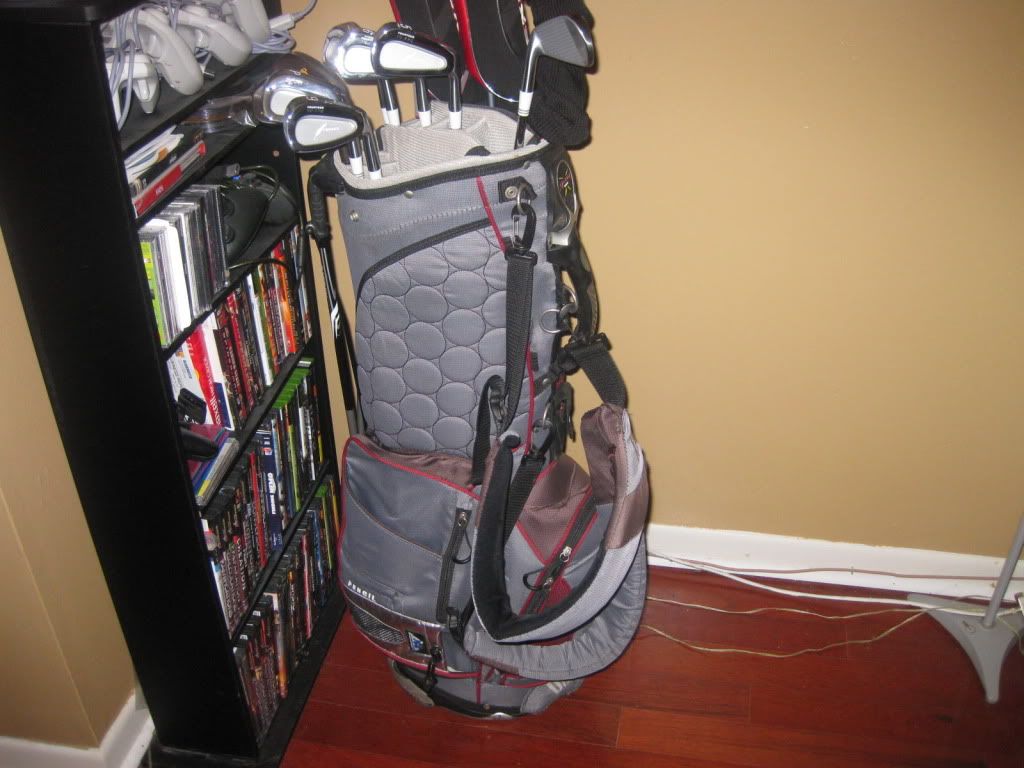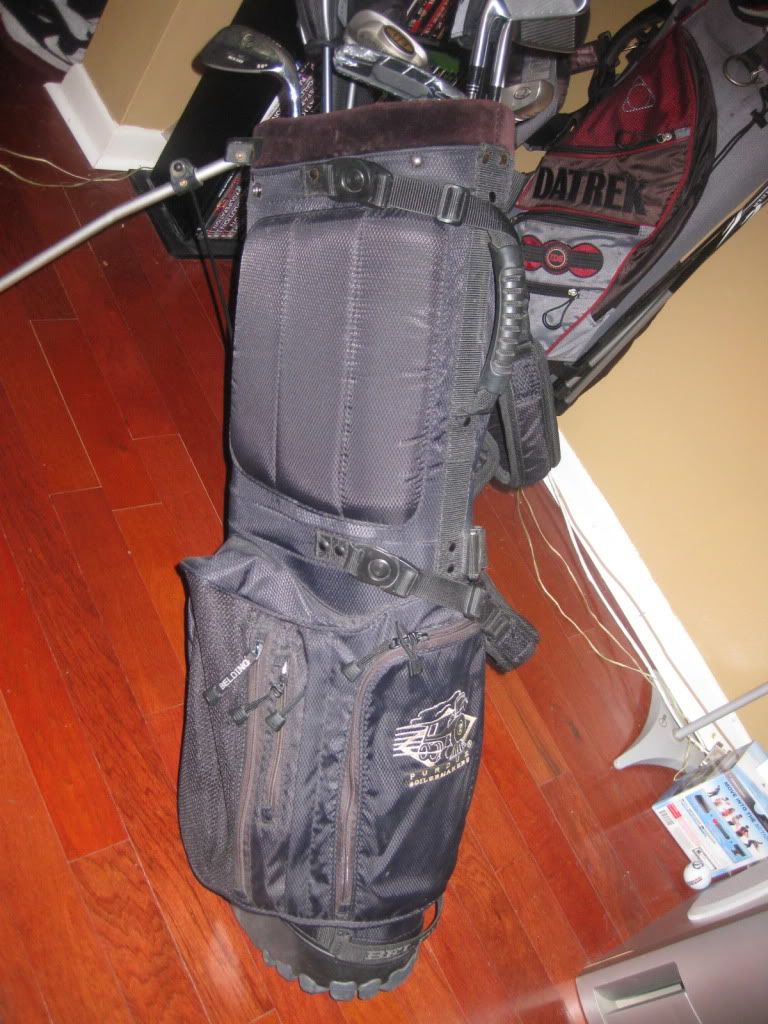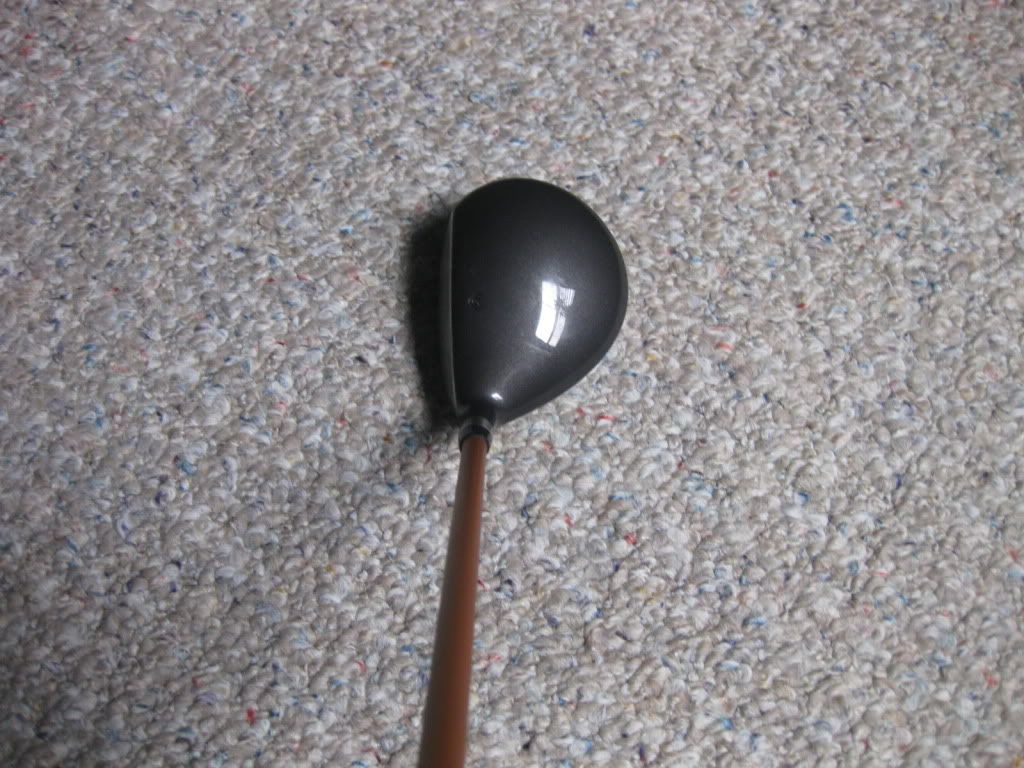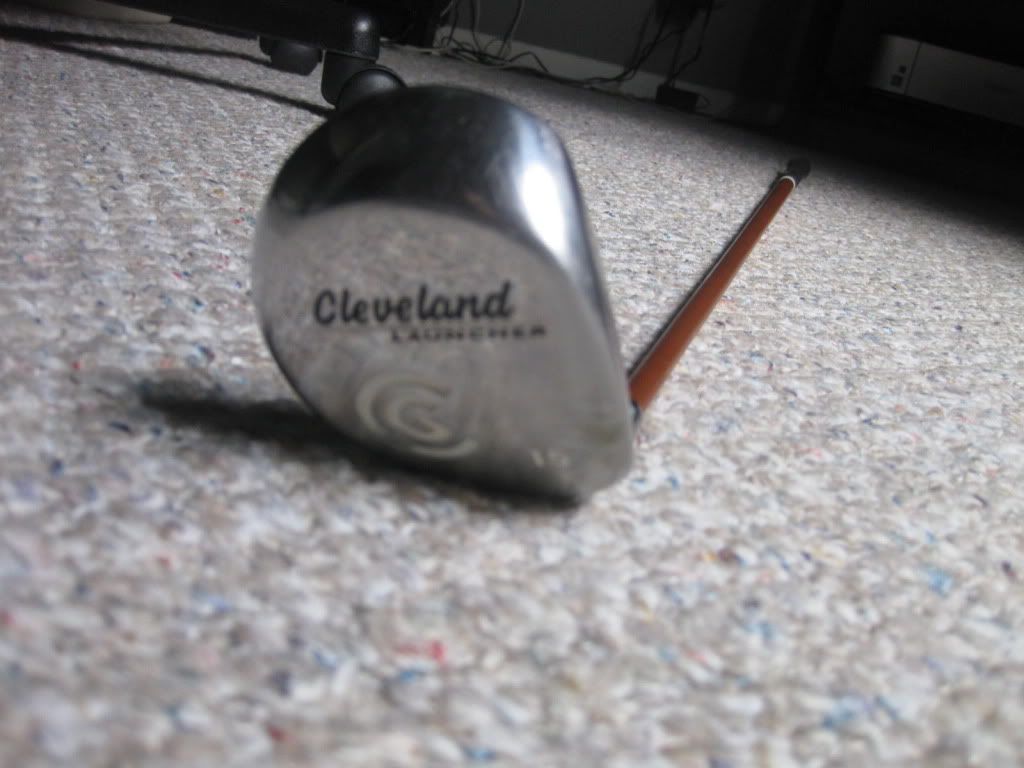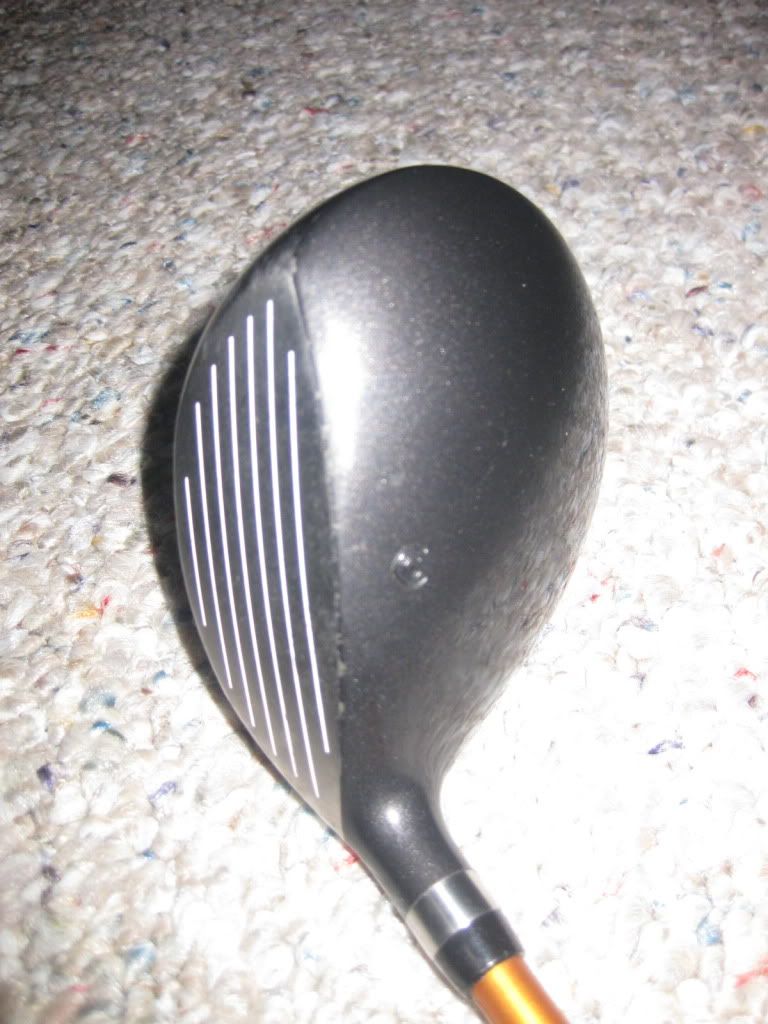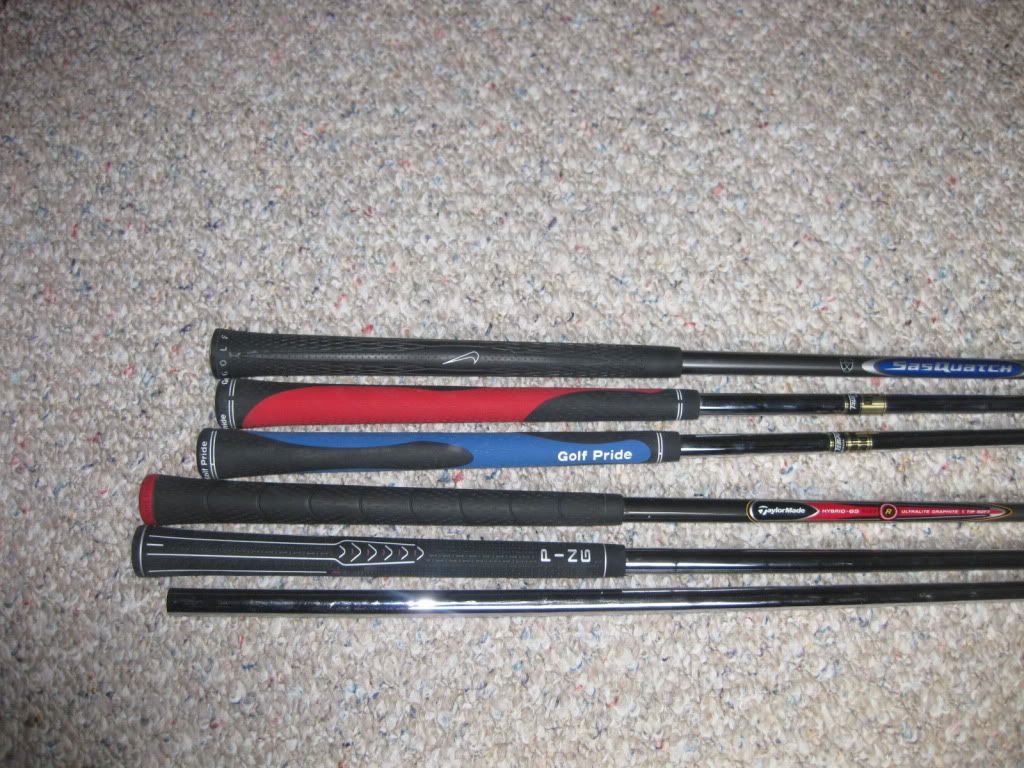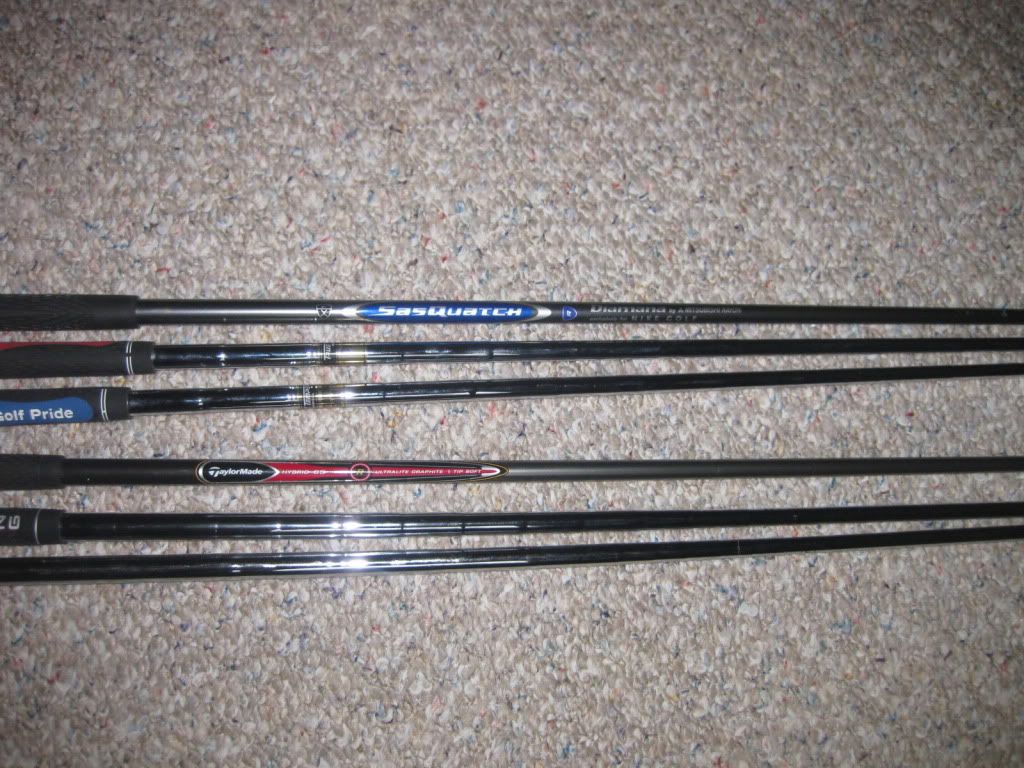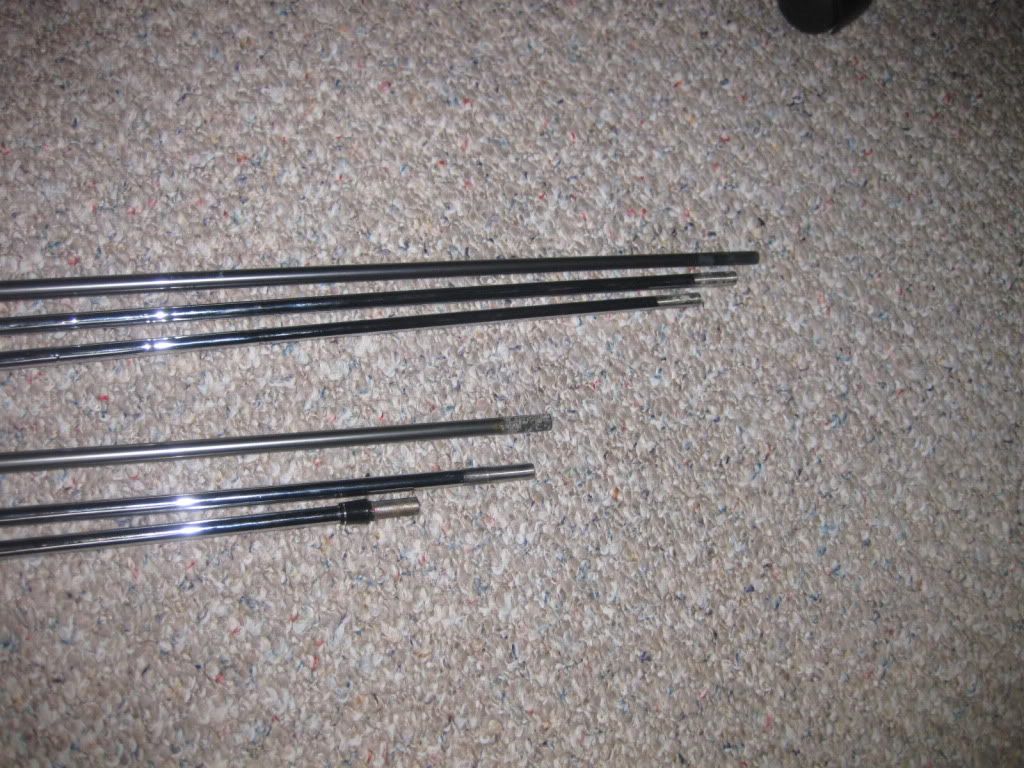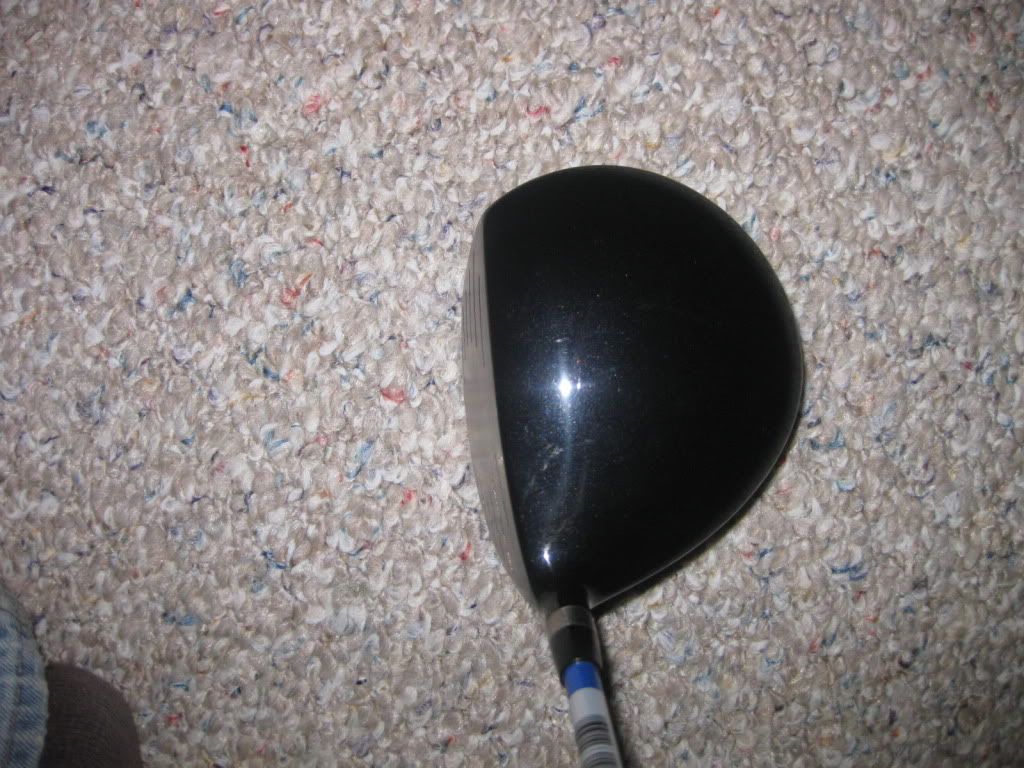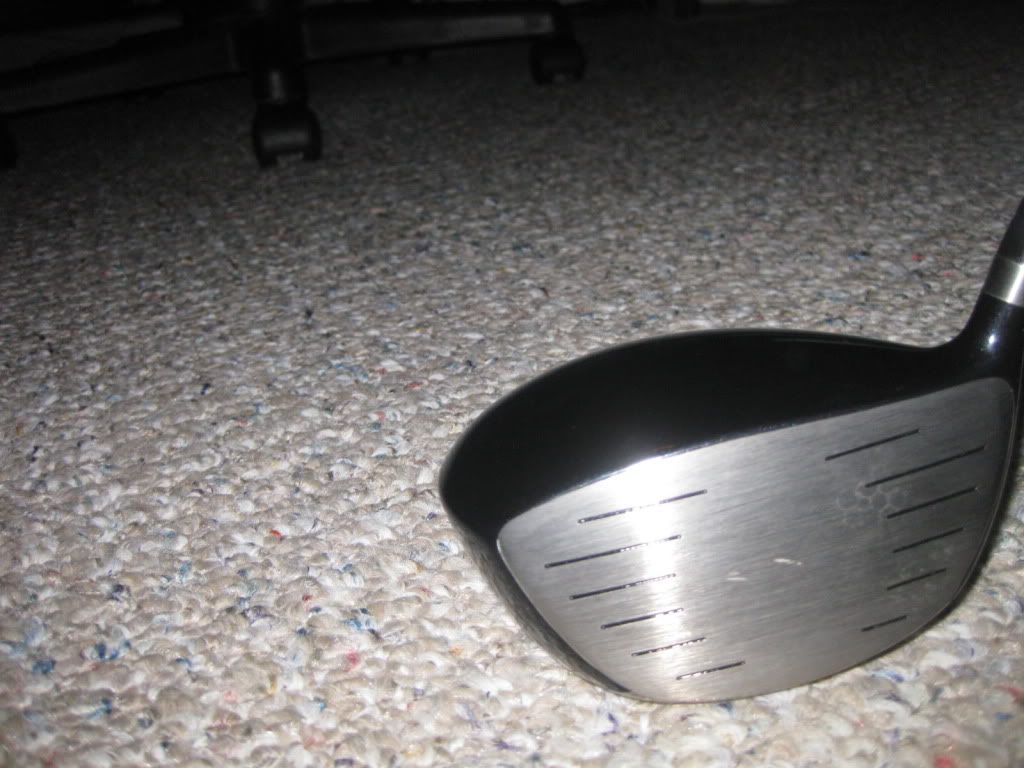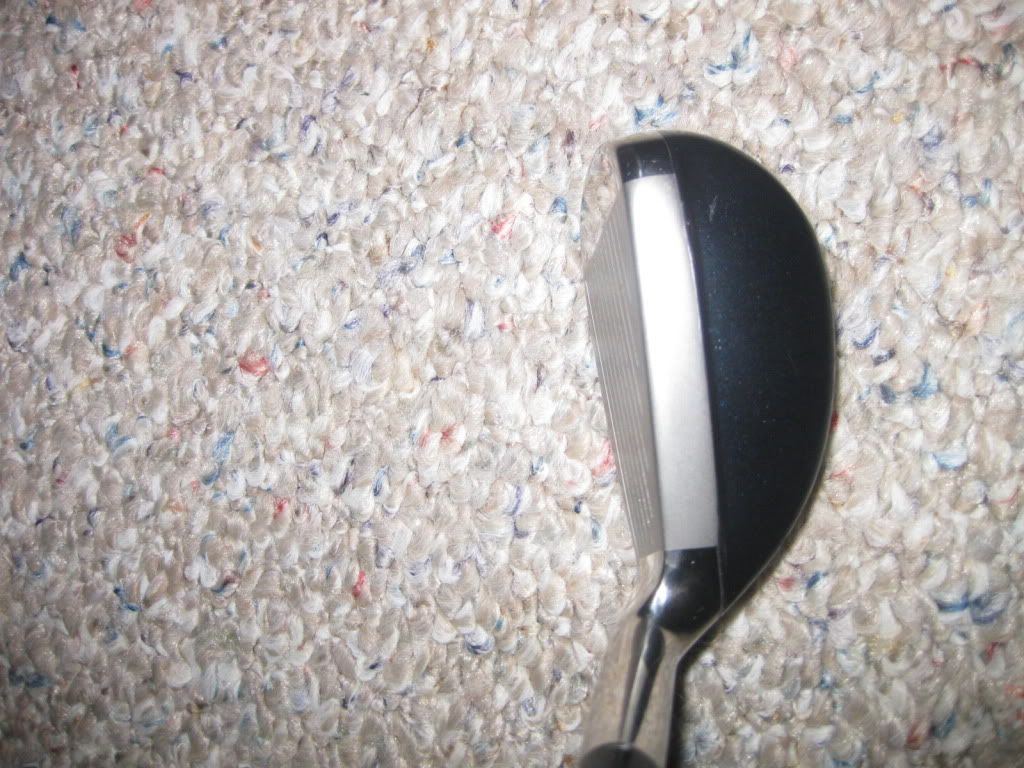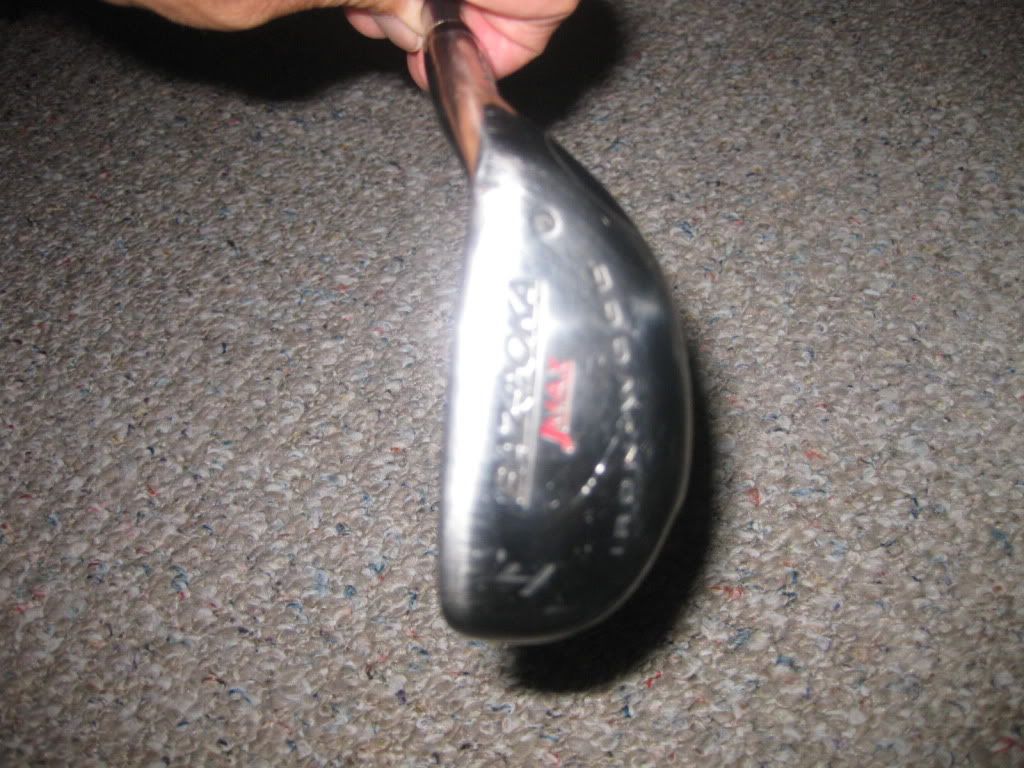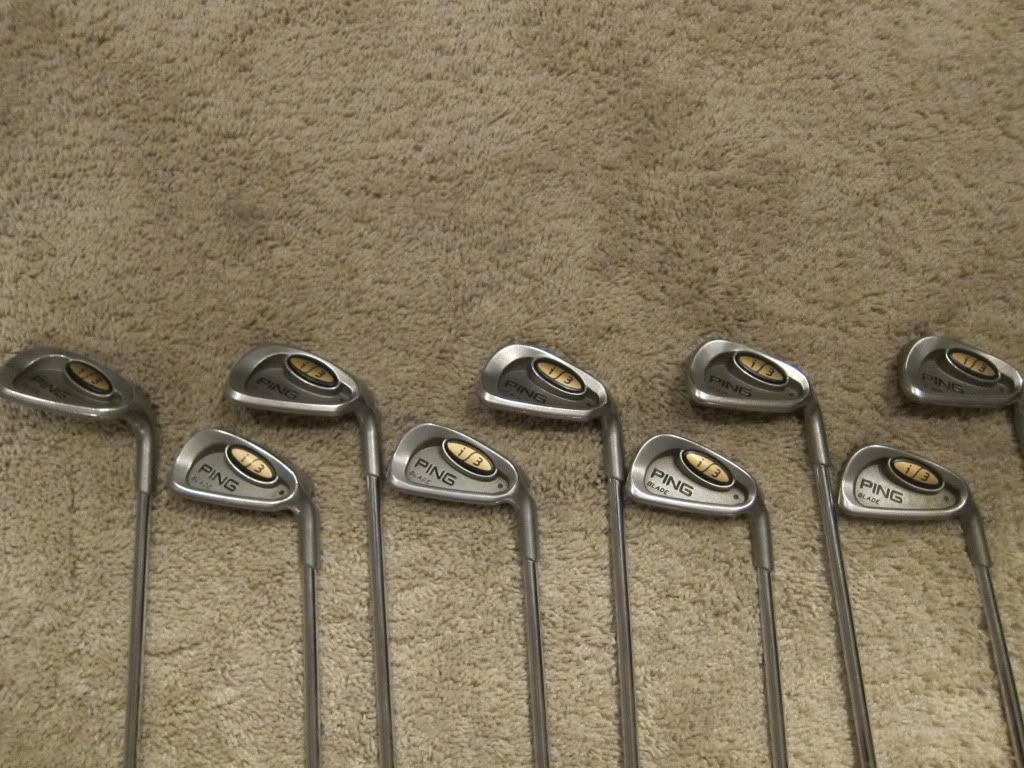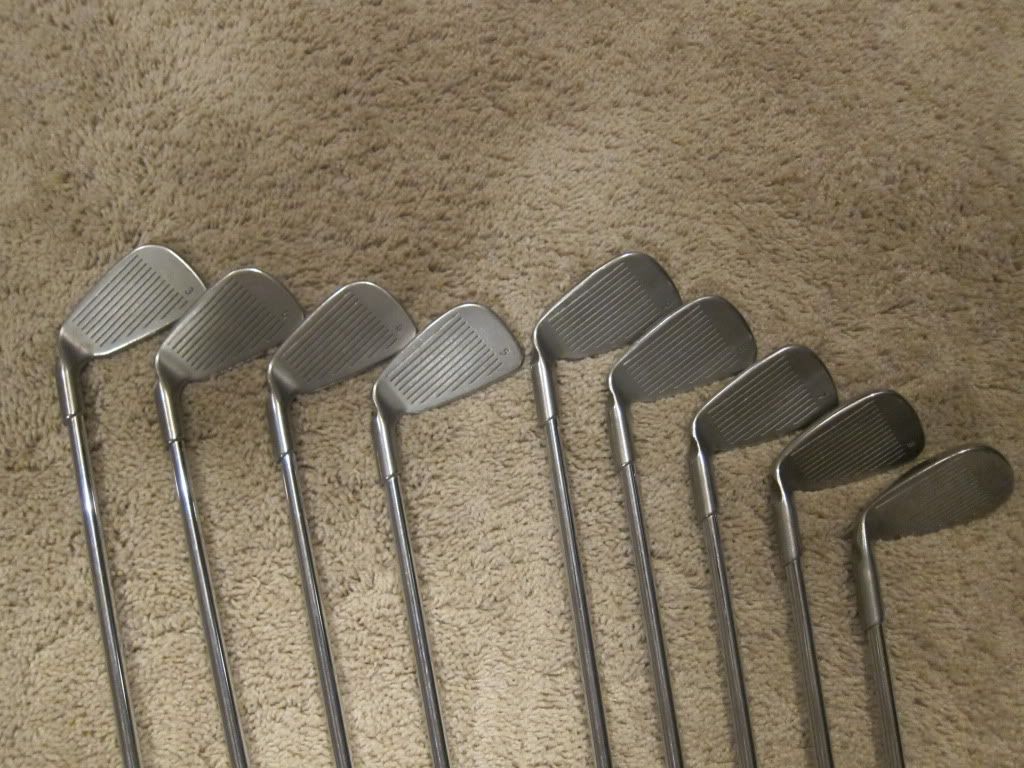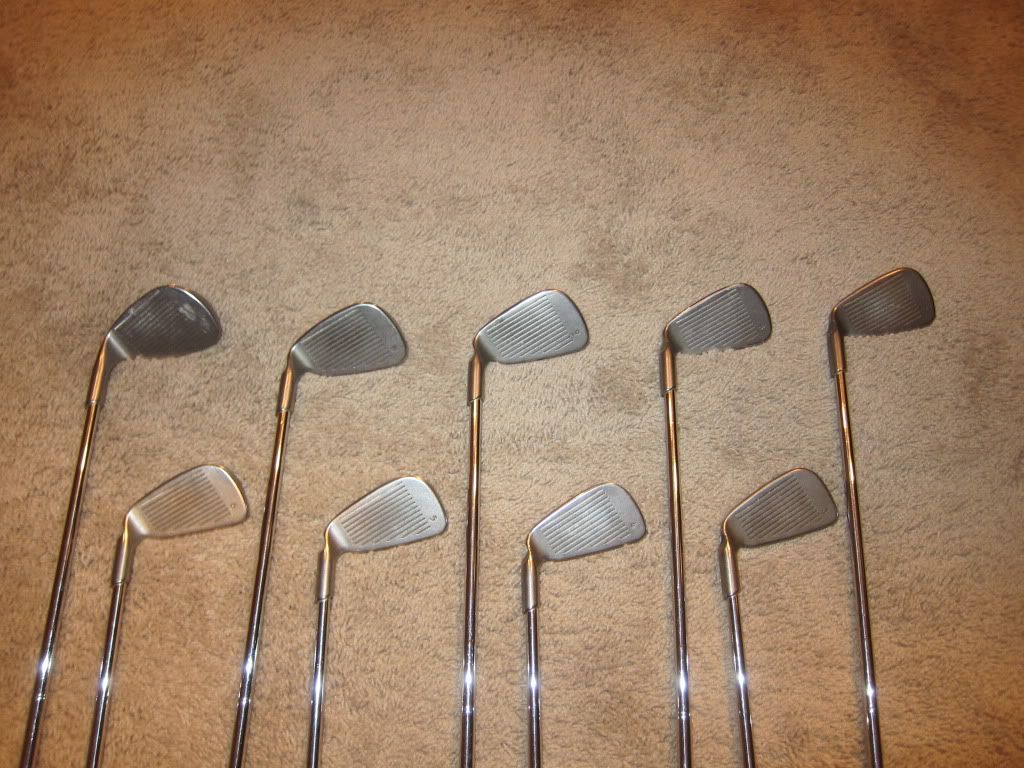 Edited by kuyaariel, 06 November 2011 - 05:50 PM.