Orchard Creek Golf Course is located in the quaint little town of Altamont, NY...11 miles outside the state capital of Albany. This 6623 yard par 71 course was designed and built in 1999 by Paul Cowley, who worked under the direction of Davis Love III for many years. Carved out of an operating apple orchard, Orchard Creek provides golfers with beautiful panoramic views of the Helderburg Plateau. In the spring, the course is lit up with millions of blooming white flowers on the apple trees, and of course in the fall, ripe apples are free for the taking for any golfer looking to curb their pre-turn snack attack. In 2004, Golf Digest rated Orchard Creek as the Best New Bargain in the Country, and gave it a 4 1/2 star rating.
But, don't let the beautiful views and delicious apples fool you, this is a very tough layout. All tee shots require perfect accuracy if you want a shot at the green, there are very few holes where you can afford to miss on your first shot. The apple trees may be small, but the spacing of them is so tight that its almost impossible to hit the green when you wander into them. When you finally make your way to the green, don't ever count on a straight putt; Orchard Creeks greens are some of the fastest and most undulating greens in the area.
Here are some pictures.
PICT0463.JPG
86.48K
29 downloads
1st hole, 534 yrds, Par 5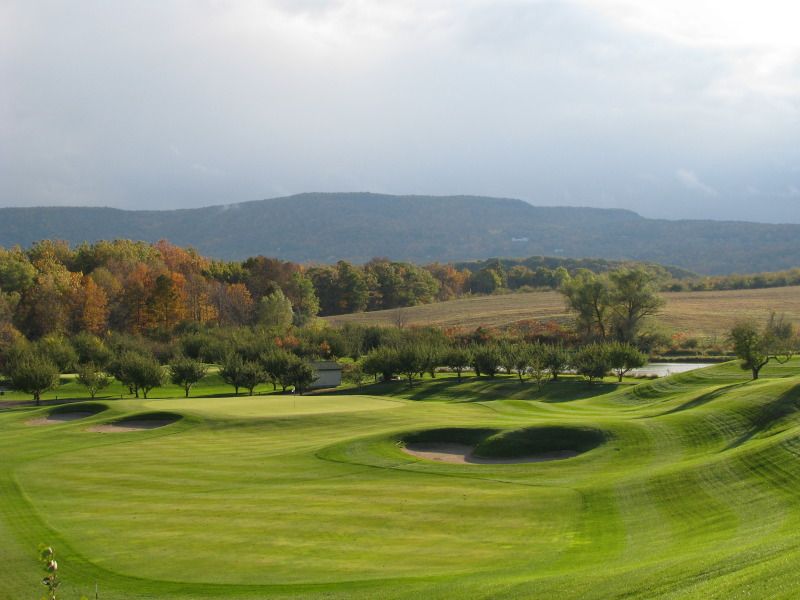 2nd hole, 398 yrds, Par 4. No room to miss right. If you do, the best score you will make is a 5 since the tree line guards the highly elevated green.
PICT0438.JPG
65.67K
22 downloads
PICT0439.JPG
66.66K
26 downloads
PICT0441.JPG
47.35K
25 downloads
3rd hole, 498 yrds, Par 5
PICT0442.JPG
42.62K
18 downloads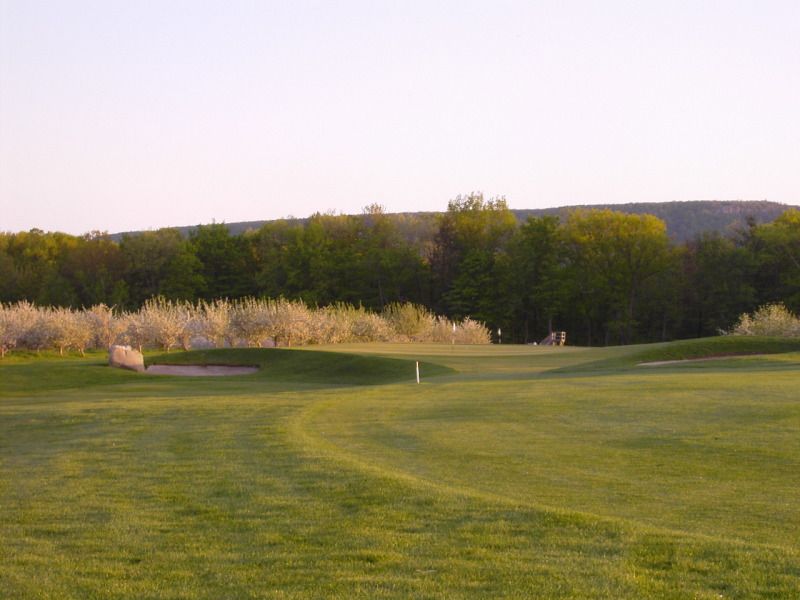 4th hole, 407 yrds, Par 4
PICT0445.JPG
52.45K
19 downloads
PICT0452.JPG
42.7K
19 downloads
5th hole, 355 yrds, Par 4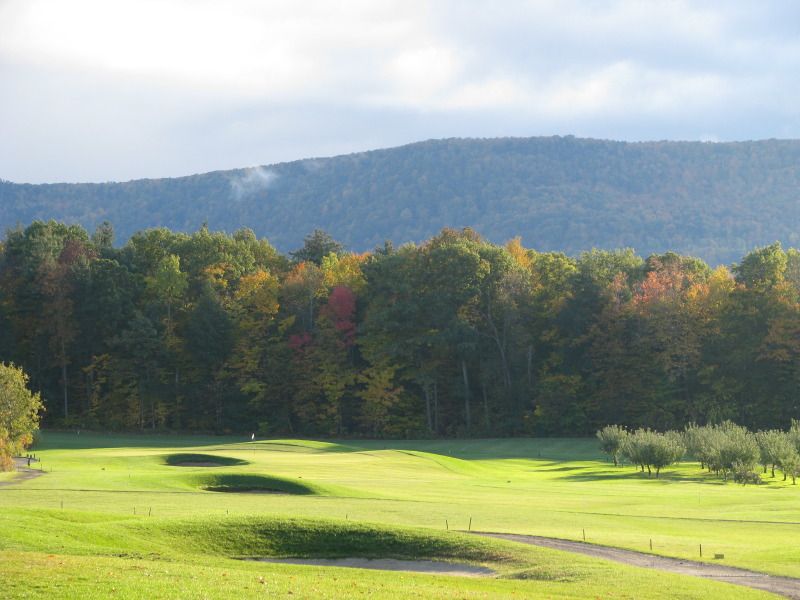 6th hole, 162 yrds, Par 3
PICT0461.JPG
43.67K
18 downloads
7th hole, 455 yrds, Par 4
PICT0465.JPG
76.73K
22 downloads
8th hole, 193 yrds, Par 3
10th hole, 393 yrds, Par 4
PICT0423.JPG
54.34K
23 downloads
11th hole, 164 yrds, Par 3
PICT0424.JPG
55.89K
23 downloads
12th hole, 371 yrds, Par 4
PICT0425.JPG
56.83K
21 downloads
13th hole, 474 yrds, Par 4
15th hole, 257 yrds, Par 3
PICT0426.JPG
47.86K
19 downloads
16th hole, 587 yrds, Par 5. Always plays into the wind, which of course makes the longest hole on the course even longer. Pond in front of the green prevents those who want to try for it in two.
PICT0430.JPG
54.83K
21 downloads
PICT0431.JPG
50.22K
21 downloads
17th hole, 225 yrds, Par 3
PICT0433.JPG
44.86K
19 downloads
For more information, visit
http://www.orchardcreek.com/index.asp
-Vince
Edited by italianstallion, 29 July 2012 - 09:31 AM.