Hi,
Newbie here
I just found this set of "First Flight Hand Crafted Woods" in a box of clubs in the attic and cannot remember where / when I got them. Pretty sure I got them here in Atlanta and not Ohio where I moved from but ? ? ?

The steel shafts are "First Flight 'Hex Flex' regular flex" and are sort of like an octagonal barrel at the top. The three woods have really nice Avon Chamois brown grips and the drivers grip is a trashed different model.

I know Toney Penna was involved with First Flight golf designing clubs and then Arnie got involved and then things sort of went downhill etc. etc. Do not know where these clubs fit in the timeline

There is no model designation but I was hoping some one could give me info on them. A little hard to tell if they are laminated or persimmon due to the stain, I'm pretty sure laminate. But persimmon, maple, ash, redwood, Ga. pine?


Wondering if these are good / decent / lousy model First Flights as far as playability goes?

They look great in person.

Thanks for any input !

Eric / zermatt7



Hope the pics come up ! (took three tries but they did)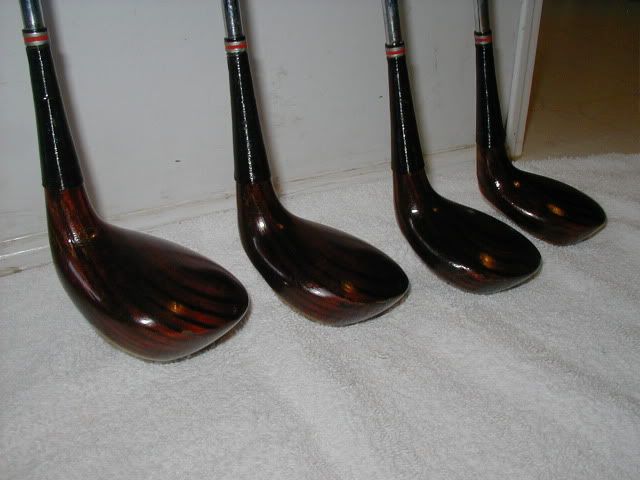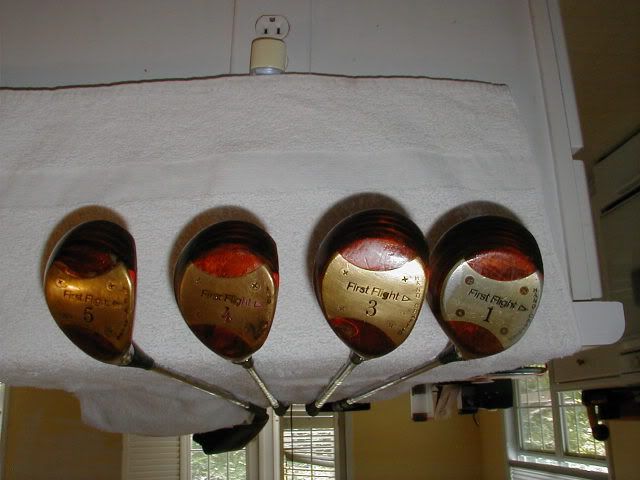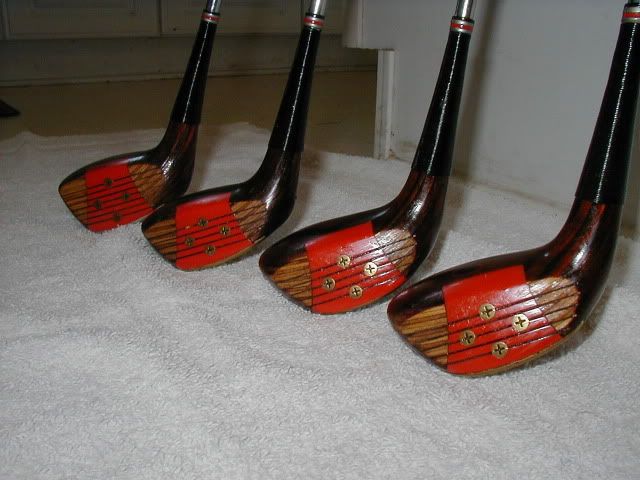 Edited by zermatt7, 12 May 2011 - 06:09 PM.