Lately, there seems like there's been a bunch of threads about people making home driving ranges and things of that nature, so I figured I would post my setup.
For anyone that has priced home simulators, it doesn't take long to figure out that they come with a heft price tag. Not having $5000+ to drop on one, I set out to build one for under $2600 which was really pushing my budget as is. Building a legit simulator for that cost was a lofty goal and I knew going into it that it wouldn't be "pretty", but that wasn't my goal. I wanted something that would allow me to get the bulk of my golf work done at the house.
One of the requirements that I had was that I wanted to get as close to Trackman/GC2 type accuracy as possible, so automatically, it ruled out systems like OptiShot and the P3ProSwing systems. Initially I bought an old Accusport Vector Pro, but that was a hot damn mess, so I opted for the SkyTrak which has been running a promotion for demo units for $1794. After tax, it came out to just under $2000. While this doesn't have Trackman/Flightscope club data, head to head with the big boy launch monitors, it's produces darn near the same ball flight data. Thus far, I have been EXTREMELY pleased with this purchase. Currently, SkyTrak only works with Apple products and fortunately I have an iPhone 6+, so it worked out. Android and PC support is in development.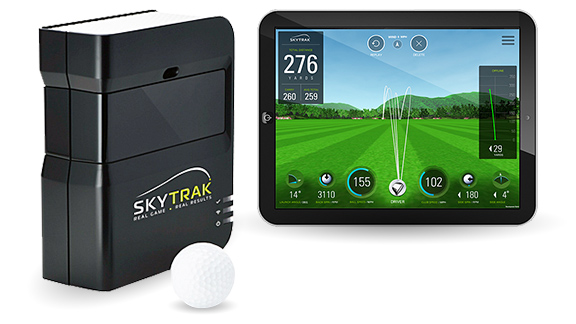 With $2000 of my $2600 budget gone, it didn't leave a whole lot for the rest of the room and pretty much eliminated buying a short throw projector which would be in the $800+ range. After some research, I opted for a ViewSonic PJD5155 3200 lumen projector which I purchased off Amazon for $320.
With $2300 down, that left a mere $280 for a mat and a way to get the images from the phone to the projector. Initially I was going to buy an HDMI adapter for my phone, but opted to get an Apple TV. At a mere $70, this allows me to watch football in here on the big screen as well as send the launch monitor info to the projector via AirPlay.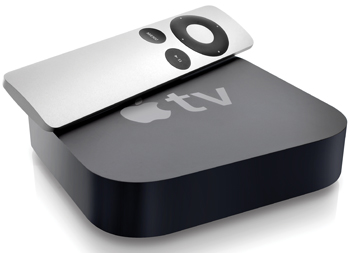 Next up was the mat and with only $210 remaining, it ruled out some of the more expensive brands. I already had a CC Real Feel strip, but wanted a full mat. After a ton of research, I opted for the Monster Tee mat from All Turf Mats. They were running a promotion and I was able to pickup a 48x60 mat for a mere $105. This is a GREAT mat. Plenty of cushion so no impact fatigue, it can hold a teed up ball and I can tell when I hit a fat shot which was critical.
****UPDATE: I NO LONGER RECOMMEND THIS MAT. IT TRASHED MY ELBOW WHICH I NEEDED SURGERY TO FIX. THERE IS TOO MUCH DECELERATION OF THE CLUB THROUGH THE IMPACT ZONE. CURRENT MAT DISCUSSED ON PAGE 22 OF THE THREAD.***
After all the major purchases, it left $105 to build the screen and any other purchases. This ruled out an impact net for now and forced me to get a little creative which I'll detail. So, there it is... now it was time to put it together which I'll cover in the next post.
Edited by dornstar, 16 June 2017 - 09:20 AM.