Update 7/23:
A quick update and some Trackman info on the D4. A recent bag overhaul and wanting to get a bit more out of my driver than I was getting out of the Flex, specifically on slight misses, and the timing of the D4.. I finally got the D4 setup as it should be.
I will say the first few round with it were hit or miss, but the really good ones were really good and overall the ball flight was really straight. The Flex tends to spin a lot with slight misses, basically when I'm really bad, I wanted a little more help from it. I took the D4 in to Cool Clubs (the fitter knows my swing very well now at this point), he said that he wasn't sure I'd get what I was after with the D4, so I brought the D3 as a back up since it did pretty well against the Flex and others in terms of dispersion and was towards the top in terms of numbers.
On my 2nd ball with the D4 he said he hasn't seen me hit a ball like that in any shootout with any club.. I was pretty shocked and not knowing the numbers, it was really surprising to hear him say that (he is usually very ho-hum about most things
)
The numbers from that ball were: (C3 was the setting)
120 SS, 180 BS, 1.49 SF, 12.2 LA, 1873 Spin, 313 Carry, 339 est Total
If you've been following my threads, my spin is usually in the 2300-2500ish range, so this was a pretty eye opening start to this session. Basically my numbers were great and the ball flight was very straight, but I would either slightly push or pull on misses.. and at this point I wasn't 100% at what I was after, which was something really reliable where I don't have to be on all the time to get max performance.
From there we went to A2, I made a few swings (documented in this report) that weren't 100% but were dead straight, I probably hit 4 balls on almost the same line. You can see the dispersion difference in the reports, but needless to say, I think the Flex might have been replaced. I have had a few low rounds recently with the D4 and Vapor Pro in bag, so we'll see if the D4 sticks. Also, I saw a few balls in the 181-182 range with the D4, something the D3 wasn't coming close to, I think the D3 was topping out for me at 178-79.
But here are the numbers for now, I didn't take the Flex for comparison because I didn't want to add too much into the equation since I really wanted to get the D4 dialed in.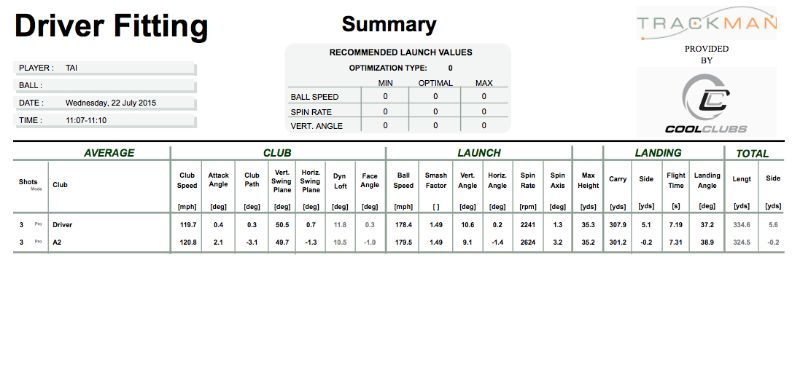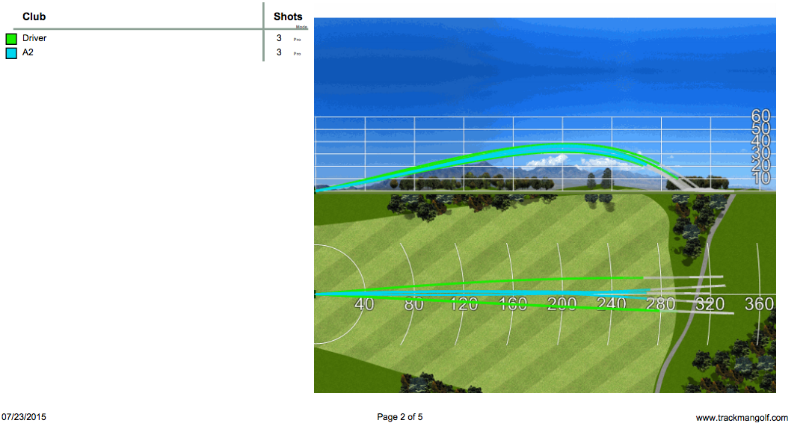 ==============================================================================================================
Pure745's 2015 Driver Shootout - 3/8/15 - We have a winner! (bottom of this post) + 3 Wood Trackman #'s added 4/8/15 (bottom of this post)
Intro . . .
I would like to start this off by thanking fellow WRX'ers who have made this thread productive and fun to do. It is hard to believe that this is the fourth year doing this and going on eight years on WRX.
For those that are reading this for the first time, these "Shootout" threads started in 2011 when I was having a tough time finding un-biased and real world information on clubs that I was interested in and began documenting my thoughts, findings, and results on WRX. Over the years the "Shootout" threads have evolved and the process which used to take entirely too long and cost way too much money has gotten slightly more time and cost efficient.
This year's thread started back in late 2014 when I was invited (non-WRX related) to a Nike event where the Vapor Pro and Speed were seen in person, along with the fairways and irons. I posted my initial thoughts and pictures in hand, and a few months later I was notified I would be going to the Oven for a WRX trip to test the Vapor line. This trip was an unbelievable experience, but I knew the Vapor line and any new '15 line was going to have a heck of a time kicking out the SLDR/Rogue 125 combo that won last year's shootout. Needless to say, OEM's went big this year and there are LOT of great options that probably will be giving your current driver a good scare.
About me . . .
Life has changed quite a bit over the 4 years of doing these Shootouts and so has my game, my index has been as low as a +2 and has high as a 1 with around 30 tournament rounds posted in 2014. I'm now 33 years old, and going on my 3rd year of joining a private club. My game has changed and improved quite a bit since joining and the amount of competitive golf has increased by a great margin. I have also started a pretty regimented workout and diet in May '14 which has increased my strength and flexibility and I have picked up a few yards this year as you will see in my numbers compared to last year. I feel very fortunate to have played in some of the invitational tournaments last year and to have played with some really great golfers and PGA pro's over the past year that have taught me quite about about myself and my game. In 2015 my goals are very simple, to get better and enjoy the game as much as possible.
My swing back in December with the Vapor Flex:
https://youtu.be/qvSNOpMAB18
Current Driver and background . . .
As I mentioned earlier, the SLDR 460/Rogue 125 combo was really great for me last year, very long and dependable in tournament play. The SLDR setup was one of the best drivers I have owned and made driving one of the strengths in my game, the only thing I could ask for would be an improvement in dispersion and distance on slightly off center hits and if I'm begging a few more yards
Fast forward to the Oven trip, I hit the highly anticipated Vapor Flex side by side, good for good, and the Flex beat my SLDR by 2-3MPH in ball speed (179 vs. 182). The trip was fast paced and little did I know that I wouldn't have the Flex in hand for months after that trip. I actually received the Flex in late December with our inter-club season starting in January, I really didn't want to tinker with my driver prior to this since this is a big deal to our club and I really wanted to improve on my performance last year. The Flex good for good was amazing, but I hit a few errant shots with it that had me questioning the overall playability. Insert the Vapor Pro, right off the bat this thing was very straight and long. Not as long as the Flex, but I found it much straighter. Could have been a few factors, but I have stuck with the Vapor Pro since then and started off my season with it in the bag.
Here is a snapshot of my competitive rounds so far with the Vapor Pro, it has definitely been my workhorse, and my stroke average is about 3 lower than last year. This is not 100% due to the driver, but the driver has been a huge factor in my matches.

Enough background, lets get to the Trackman session . . .
I mentioned there were a few curveballs in this session, you'll see them below and I'll try my best to explain my thought process while it's fresh in my head from yesterday. My criteria for picking a driver is NOT all about Trackman numbers. I have always been skeptical about choosing a driver strictly based on numbers for many reasons, one reason is that I don't think some of the numbers make a huge difference on the course, under pressure, when you NEED to hit a certain shot. With my current game, hitting the ball straight is a big deal, having predictable misses are a big deal, and having the ball in play is a really big deal. Let's not kid ourselves, I still want distance, max distance because I want every advantage I can get. So with that said, Trackman numbers are important, but more important is how the club actually performs and there are many factors that come into play here.
Trackman setup - Cool Clubs - Irvine, CA . . .
This was my view, the trees back there are the end of the driving range with a street behind them. You will see the distances on the overhead sheet from Trackman later, but this will give you a good idea of what you are actually seeing in the graphic.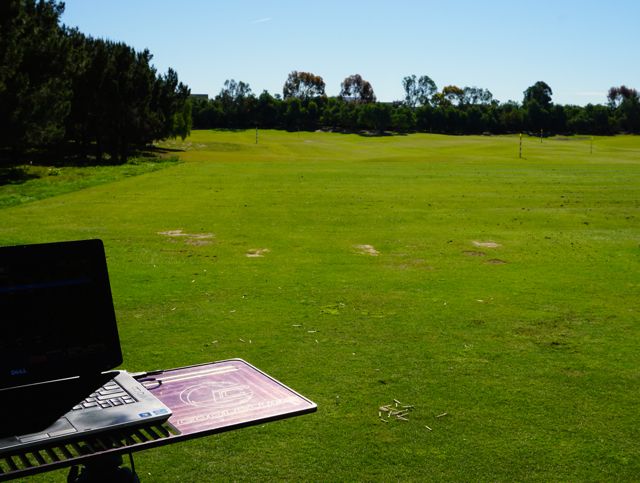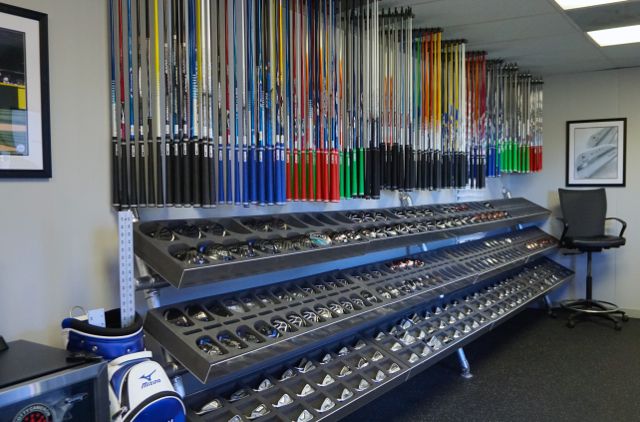 The Lineup . . .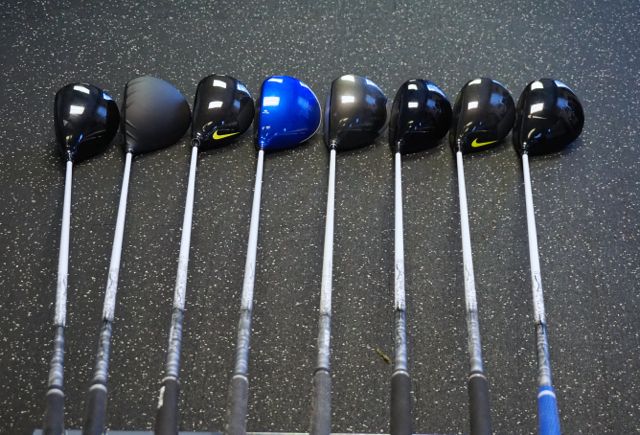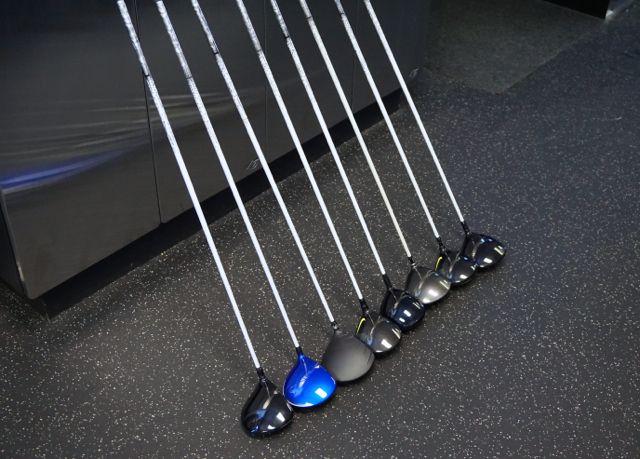 All shafts are Rogue 125's tipped 1" at 44.75"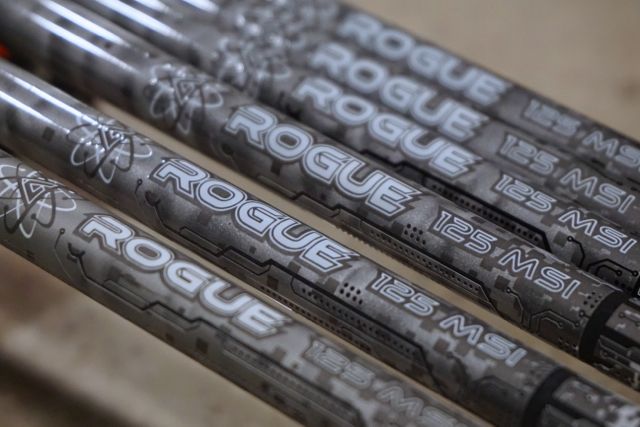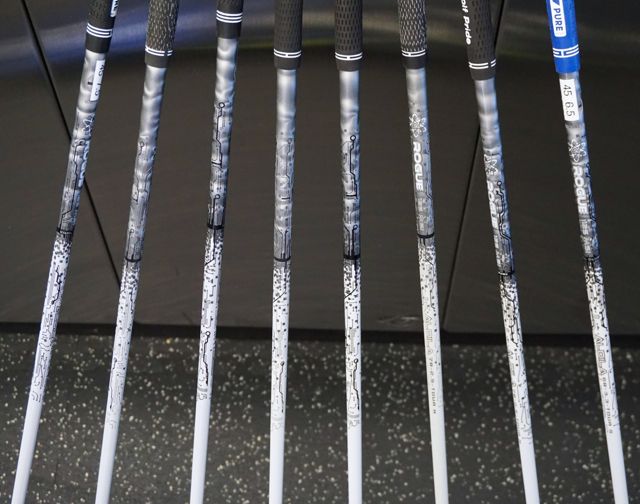 From address (in no particular order) . . .
915 D3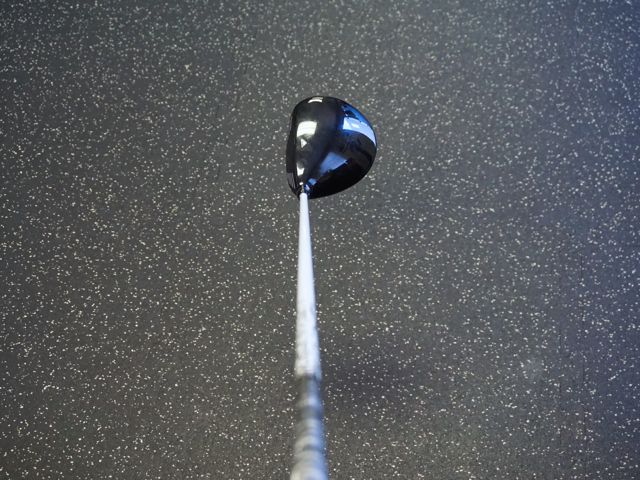 R15 460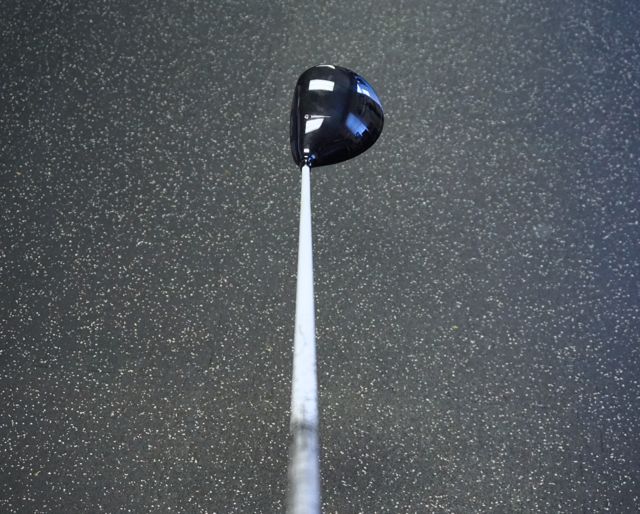 Vapor Flex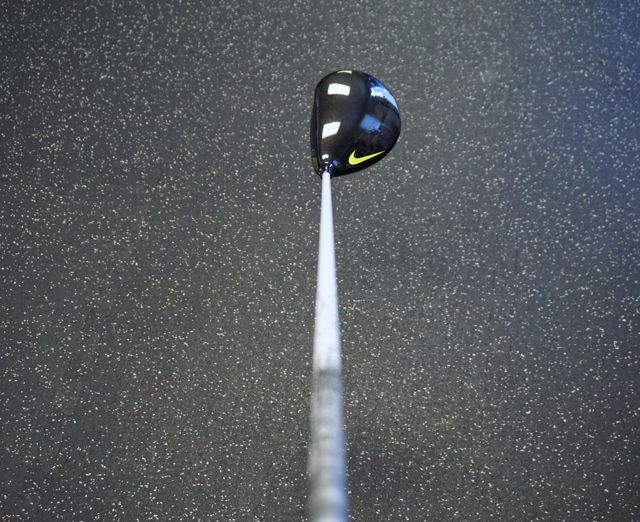 Big Bertha Alpha - Double Black Diamond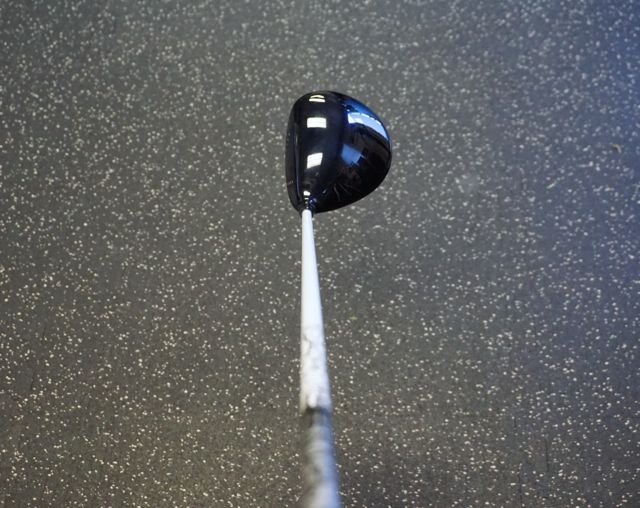 SLDR 460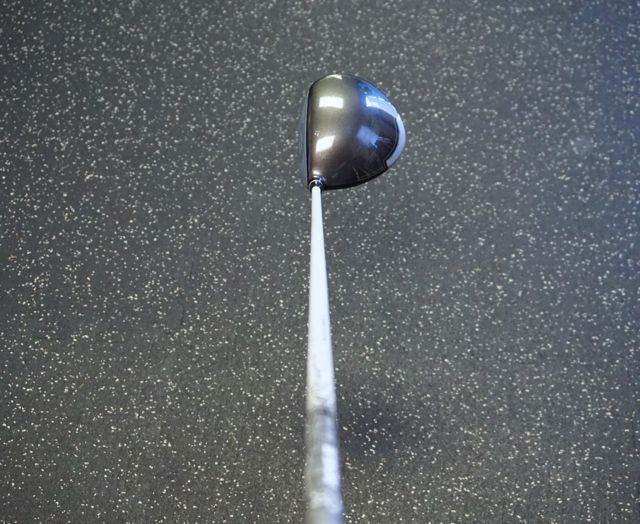 Vapor Pro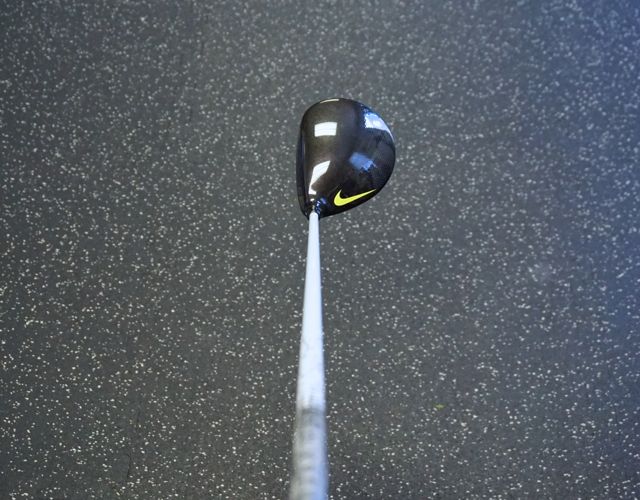 Fly Z+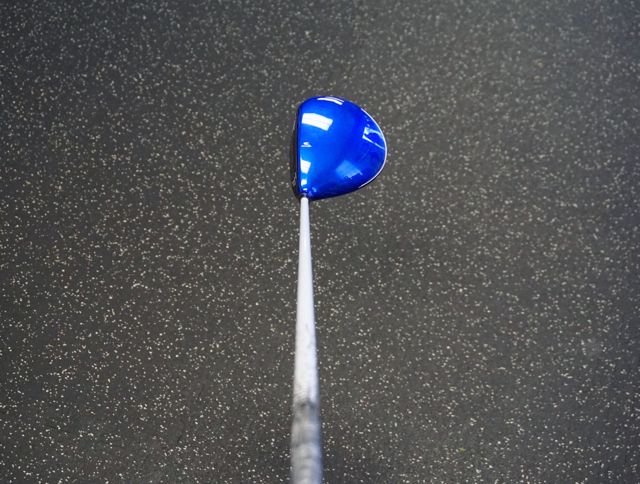 Ping G30 LS Tec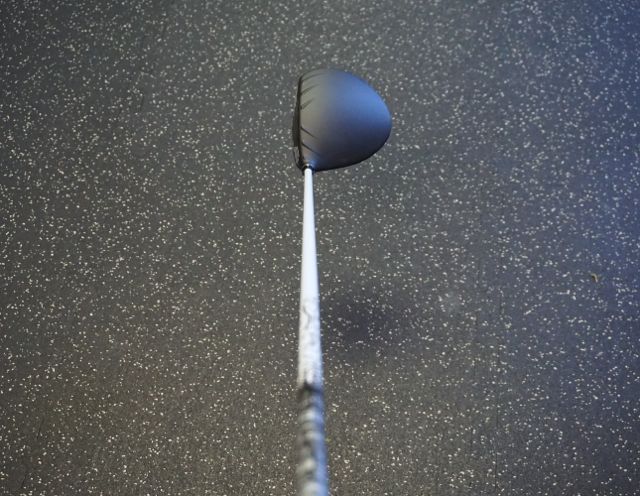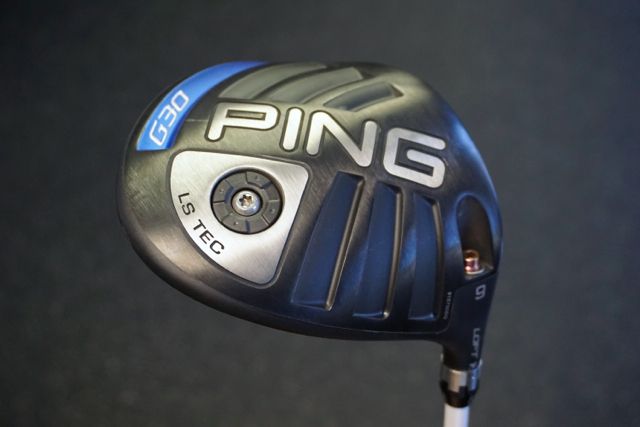 The numbers - the averages and "The Big 3 or 4" . . .
The Trackman session was very interesting for a few reason, some good, some bad. The good reasons are that Trackman gives you some really interesting data that you simply have no other way of obtaining. The bad reasons are that sometimes this data contradicts what you see on the course and what you know to be true based on experiences on the course and tournament play that you have found to be acceptable and can be counter productive. This session did just that, and is why I feel that driver/club decisions should be made based on a BLEND of information you have from Trackman and what you ACTUALLY see on the course and the other intangibles (sound, feel, looks) that can also influence the overall confidence you have in a club. I had to bold these parts because of the amount of reviews I see on here hit into nets and decisions based on numbers not in actual playing conditions. I like when fitters will give you a few recommendations for your specs based on fittings since on the course vs. on the Trackman could end up being two different things.
With all of that said <spoiler alert> there is no clear winner here yet, but it is pushing me to drill down to the best few drivers and really focus in on which of these is hands down the best for me. Typically in years past, this process would have taken me months to do what I found out in a few hours yesterday, another benefit of outdoor Trackman fittings.
Here are the averages from yesterday. A member asked if I could rank my swing from 1-10 yesterday, and I would rate it a 7. Another bad thing about Trackman fittings is that it is such a small sample of swings, this was the case for me yesterday as I didn't have my best stuff and hit a few wild balls, but overall I got more than enough information on what I needed focus my attention on. Honestly, I wish there was a clear cut winner, but to be fair to myself and my game, I really do need to go further with this process to find what is actually the best for me.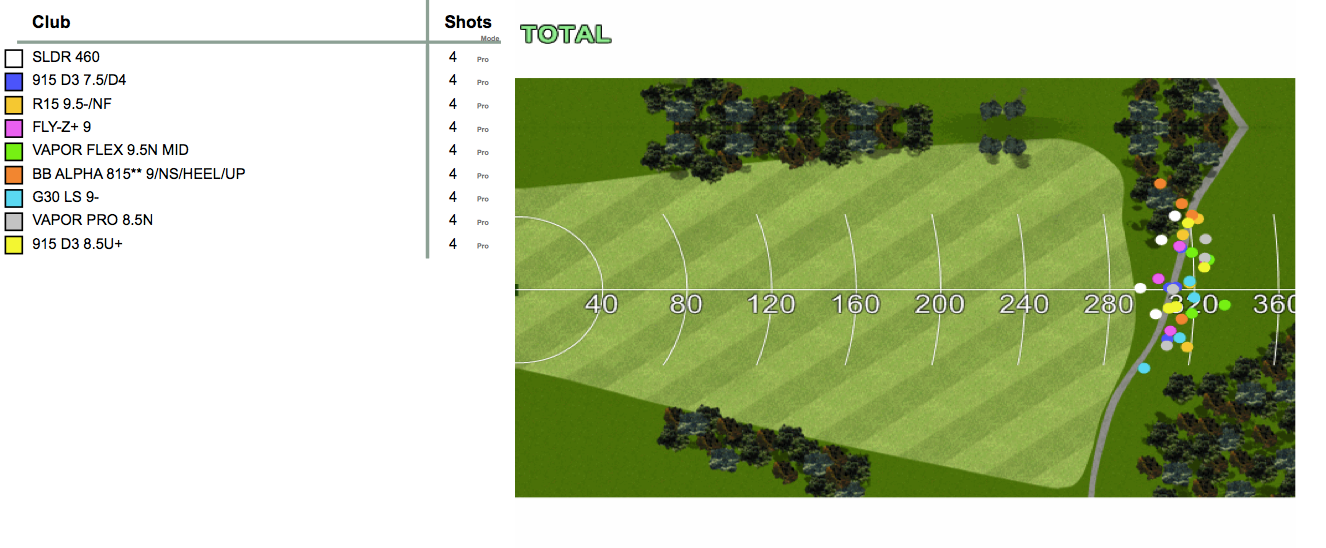 The BIG 3 or 4? -
R15 - 915 D3 - Vapor Flex - Vapor Pro
So if we were going strictly on the Trackman session, the Vapor Flex would have won. Overall distance, spin, LA, speed, dispersion was the best of all drivers and was the favorite of the fitter. The problem with that is that I have already found the Pro to be better overall on the course, or is it? So I took the Flex out yesterday and was hitting the sh%t out of it, it was about 10 yards longer than the Pro and dispersion wasn't as bad as initial testing.. I played "okay", and shot 70. I was really happy with that. I have listed the detailed numbers from the "Big 3 or 4" below so you can see the shots.
To elaborate on why the Big 3 are the Big 3 - the main factors are dispersion, playability, and numbers, these were the drivers that really shined overall. The Vapor Flex and R15 were absolutely smoking a few balls, so they would win based on numbers alone. The Vapor Pro was actually middle of the pack on Trackman, but has been exceptional under tournament conditions and really solid on the course. The 915 D3 was probably the straightest from what I saw, definitely went higher and IMO, there is room for me to improve this one a little bit.
R15 -
The R15 seemed to be a better version of the SLDR for me. Shape looks great at address, sound and feel had been improved and the numbers were better than the SLDR as well. Add in additional forgiveness and there really isn't much not to like about this club.
915 D3 8.5 -
The D3 definitely wasn't my favorite going into this, in fact, I thought it would get smoked by the other clubs. I was wrong, the 915 is a great club and overall performer. Dispersion was the best of the bunch and for that reason it is in the final bunch.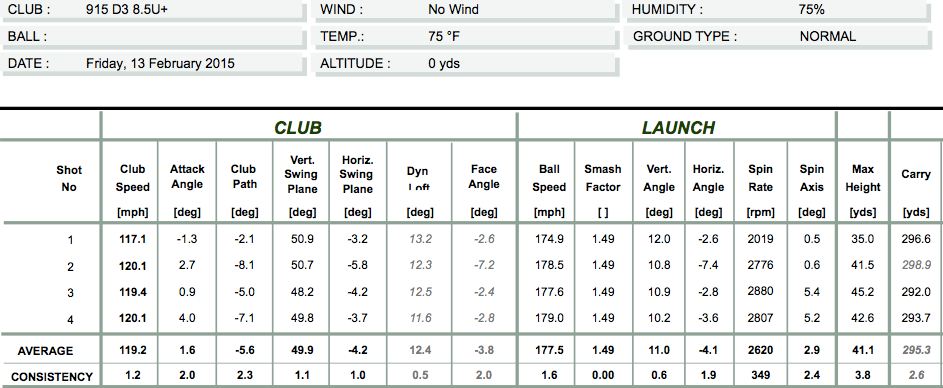 Vapor Flex -
The Flex is just a monster. The best looking and sounding of the bunch, with crazy ball speed and spin numbers to back it up. There is a lot like about this club, but the biggest and most important factor in question is the overall playability.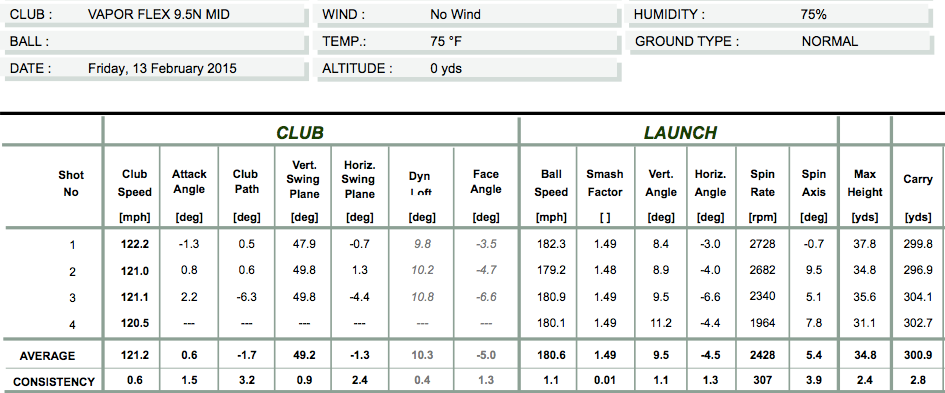 Vapor Pro -
The Pro has been a workhorse for me. Looks fantastic, sounds great, and is almost a blend of the Flex and the 915 D3. I'd say this is a very similar club to the 915 and would have a great chance of steering a few Titleist guys over to Nike. Not the best numbers, but has shown it's true colors on the course! The consistently lower smash factor is weird to me, but I wasn't swinging this one the best for some reason.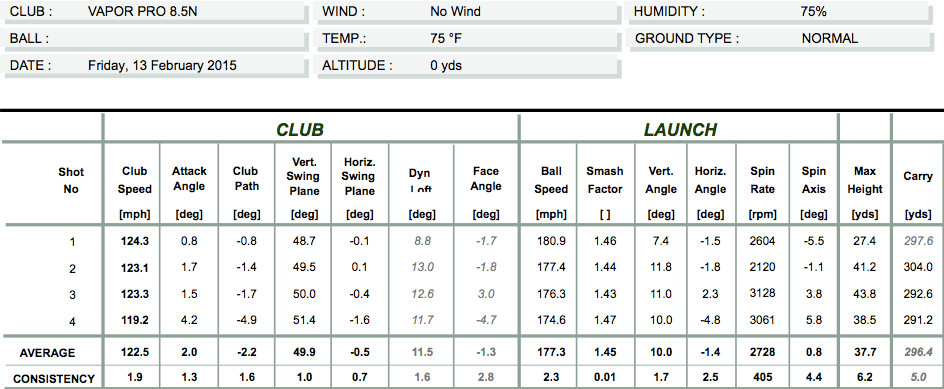 Most surprising?
The Cobra FlyZ+ was the biggest surprise. Although it didn't make the final cut, it's damn good! Anyone who is a huge Cobra fan HAS to try this one out. I found it to be night and day compared to the BCP and much better. Sound and feel are spectacular, this head in black would look awesome. It was really close to making the final group but the others just had more that I liked overall.
What about the BBA DBD and G30 LST?
Without going too far into it, the DBD was the most disappointing of the bunch. Last year it was the Covert 2.0, this year was the DBD. The numbers on the averages make this club look far better that it was in real life. I actually found last years BBA to be better. Everyone is different and results vary, but I didn't like the DBD at all.
The Ping G30 LST is very low spinning and will be a great club for ping fans looking to drop spin significantly, and I mean significantly. I hit a few that were just knuckling under 2K rpms. The bad is that it is UGLY.. it looks terrible, and there is no way I can sugar coat that. It sounds and feels okay, but other than that I would have to be a die hard Ping fan to use it.
So what next?
Right now I have the Flex in the bag since it did technically win the Shootout on numbers and dispersion based on that session. I have a USGA qualifier coming up soon and if I have a bad round before then I'm going to be using the Vapor Pro in that round. After that I will be dialing in the R15 and 915D3. I might do one more Trackman session with just those clubs and then I will finalize with an overall winner. IF the Titleist wins, my bag will be going back to 100% Titleist due to pure OCD reasons and it's a really solid tournament proven bag that can be swapped in immediately if needed
UPDATE 2/23 - The Final TWO
After a lot of thought about the numbers, some insightful comments and feedback on here, and my own thoughts on my game and the feedback I have from hitting all the clubs - I have come down to the final two drivers..
VAPOR PRO and 915 D3.
I thought a lot about the Trackman session and the numbers and how playable each club really was without me having to mess with anything. The best two were the Vapor Pro and 915 D3. The Flex won out on sheer numbers and in the Trackman session, I actually hit it the straightest, but I know for a fact this is not what happens on the golf course. The Vapor Pro and 915 are actually quite similar in numbers, and today I went to a trustworthy source to get fit for Titleist (not Cool Clubs) from a fitter who has played with me before and is a great player himself. We ended up with the 915 D3 8.5 (C1 setting) where I was getting balls in the 12˚ LA and 1900-2300 spin (depending on the strike) and the 915 F 16.5˚ 3WD (B1 setting) with the AD DI 8X with the option of the P95. The Titleist clubs have been built and I will dial them on the course and eventually get the two setups back on Trackman to confirm the numbers and real world results before finalizing this. My goal with the 3 wood is to find something stupid easy to hit that launches really high with mid spin but nothing too crazy that will balloon. The Nike Flex was confirmed to be really good by the Titleist fitter, but the 915 F really crept in there with some really nice balls hit and hit very high and soft. All of this needs to be confirmed on the course, I plan on doing it this week. So anyways, here are the final two setups!
Vapor Pro 8.5 ˚ Neutral - Rogue 125 70TX
Vapor Flex 16˚ - Right - Rombax P95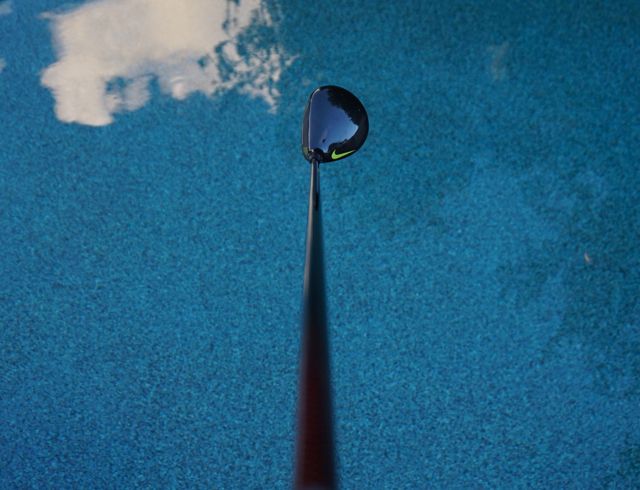 Titleist 915D3 8.5˚ - Rogue 125 70TX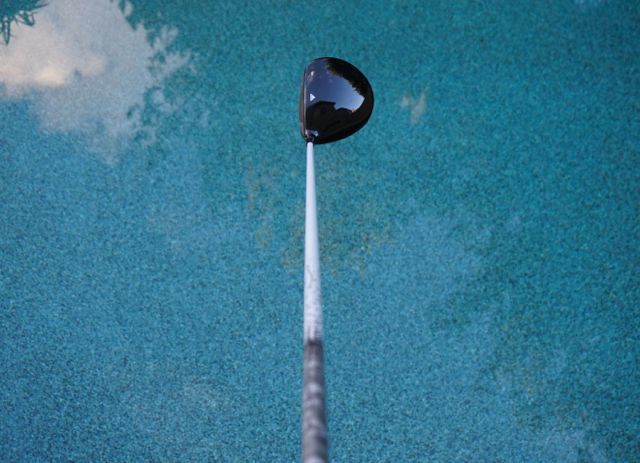 Titleist 915F - 16.5˚ - AD DI-8X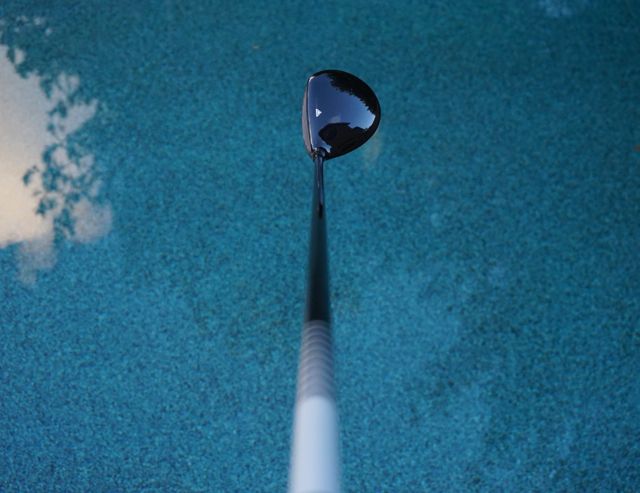 Comparison
Drivers: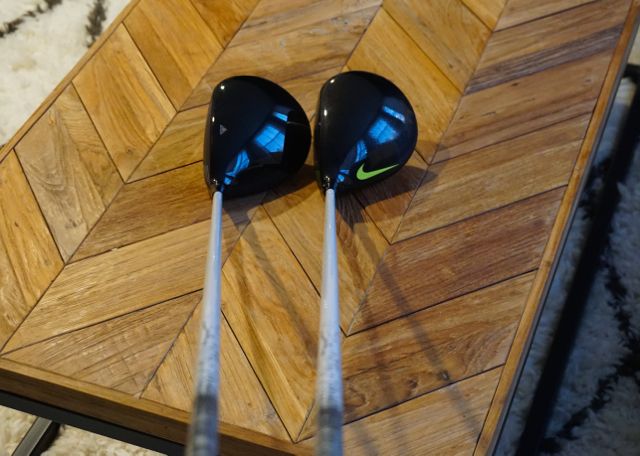 3WD's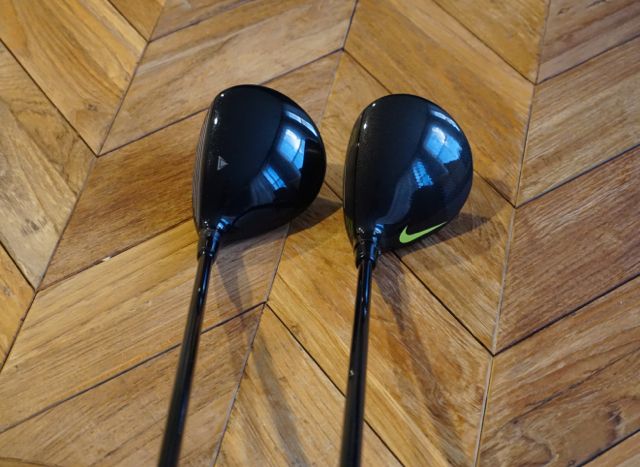 UPDATE 3/8 - And the WINNER is???
Before we get into the winner, I want to talk about how it won, why, and the process to get to where I am at today. When I first started this, I thought that the Vapor Flex was going to walk away with this one and it did, on paper, but on course it was a different story for me. Good for good it produced a ball that was unreal, but I had some weird left shots that were dive bombing and just really couldn't play a driver that had that miss. Then it was the Vapor Pro, it performed great in the heat of battle and was just so playable. So good on the course that it overshadowed the shortcomings on the Trackman sessions. Next came the 915D3, sneaky long, and a great performer in the Shootout, great launch, really low spin and a great look at address. The downfall? The worst sounding driver I have hit this year and really not what I expect from Titleist in that department. The upside is that if the 915 won, I would have it hotmelted and dialed in by Cool Clubs, so really not a huge deal, just an annoyance.
For the 915, I rolled the dice and got fit by a Titleist fitter who I trust, but indoors on Flightscope. I will say this again, and I'm not sure why I don't take my own advice half the time, indoor fittings are just not that effective. I took the 915 D3 8.5 set to C1 to the course, it was good, but I felt it had room for improvement.
Trackman Session #2 - Cool Clubs Driver Fitting
At this point, I didn't trust the indoor fitting at all, especially after putting it in play and seeing the results after a few rounds. I like the Vapor Pro the best and it performs on the course, but with the feedback of the fitter at Cool Clubs and what I saw to confirm the numbers, I just felt we can do better. The Flex, I didn't trust fully but I can't argue with the numbers and the good for good results I saw on the course, it was just too much to turn my back on.
•
915 D3
- After the indoor fitting we were at C1. Literally after 2 swings on Trackman we went to D2 and saw a night and day difference. Keep in mind that my usual shot is pretty straight or a slight cut. My miss is usually overcooked right, so we went with more draw bias to that if I did turn it over, it's a slight pull and misses would be much straighter. This was definitely the case, the 915 D3 was going to be really tough to beat on this setting.
•
Vapor Pro
- My favorite going into this point, but not after I just saw the 915 on the D2 setting, I knew this was going to be interesting. The first Trackman session, I just was not hitting the Vapor Pro well at all so I thought I could prove the fitter wrong on this one
I was wrong. The ball speed and spin were just not in the same realm as the 915 D3 now was, and definitely not close to the Flex, although more playable.
•
Vapor Flex
- The wildcard and the club that "won" the Shootout initially based on pure numbers, but not in playability. We tried 9.5N-Mid, 10.5N-Low, 10.5N-Mid. The numbers again were the best, but I just wasn't hitting as straight as the D3. I didn't want to fight it and try to force any certain club to work over another.. but STILL in the back of my mind I'm thinking "if I can just tame this beast, it's a no brainer". We ran out of time (I was late) and had to stop there.
At this point I was frustrated that I was late and didn't have time to fully dial in my driver and would have to do MORE testing to find that "ah-ha" moment where I'm committed to something without any doubts. I was happy with what I saw with the 915 D3 so I put it in the bag and used it in a practice match. It performed pretty well, but nothing too crazy, definitely gained distance on misses and it was a little better and longer than the Vapor Pro on off center hits, I missed 1 shot right which cost me a hole but overall it was good.. just really LOUD!
The only thing in my mind at this point was maximizing the performance and playability of the Vapor Flex, this
should
be the driver I use right? Best numbers by far, looks/sounds great, I've seen it do some amazing things on the course, but I have also seen the flip side of that coin. Last resort, reached out to a fitter at Nike I met at the Oven. He suggested a new setting that I have yet to try on the Flex.. 10.5R-Mid. Took this to the course and the results were very promising, but still too much right in it for my fade.
Trackman Session #3 - Cool Clubs 3WD/Driver Fitting
This fitting was the 2nd part of my first fitting and was to dial in a 3 wood (to be discussed later) and to ultimately finalize my driver. At this point, the Vapor Pro was somewhat out of the question due to the 915 D3's performance and that I already knew what the Vapor Pro does. This was specifically a last attempt to dial in the Flex and get numbers on the new setting from Nike and then to compare that to the 915 D3.
• Vapor Flex - I told the fitter about my conversation with Nike and we just went from there with the Flex as the focal point. The first two balls were smoked, with my usual fade. He really liked this setting that Nike suggested, and I hit a few more and basically felt we were on to something. He wanted to experiment with a crazy setting that I would have NEVER guessed on my own, but was the setting that worked really well in my Flex 3 wood and 915 FD. It was the LEFT setting.. the setting that has never been touched. We set it to 10.5L-Mid and it was hands down the best session on Trackman and dispersion was inline or better than what I saw with the D3 or Vapor Pro, add to that the numbers were the best and the misses were really good. Next step.. take it to the course, and after 54 holes..
THE WINNER . . . NIKE VAPOR FLEX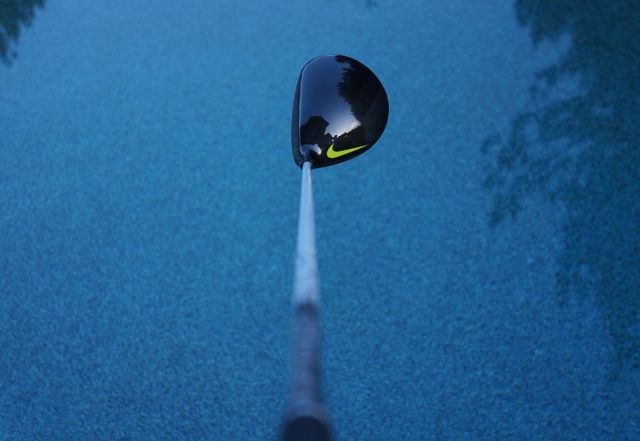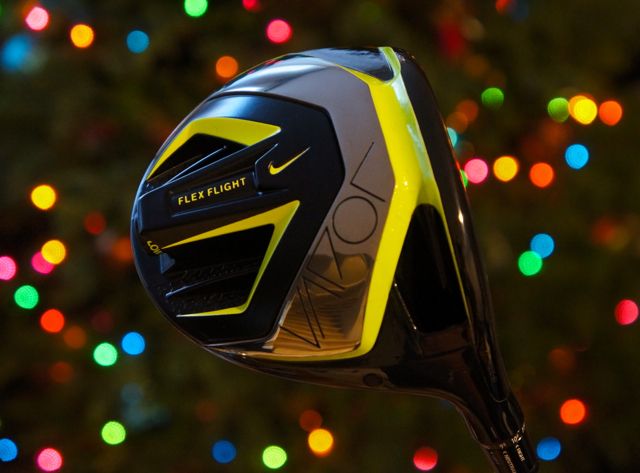 After 3 rounds with this driver setup the way it did, I trust the misses I was seeing, and the crazy distance gained on misses from optimal spin/launch numbers. Basically the higher launch I was seeing in the Vapor Pro that I liked was really climbing (especially on mishits) and Trackman really confirmed this. My misses were really losing a lot of distance, even though straight, were a good 10-15 yards behind a miss with the Flex optimized. The ball flight on the Flex launches a bit higher and does not climb but is a flatter trajectory with less spin and a lower AoD so the ball will release when it lands. The optimized setting got rid of that weird left ball and my misses are very predictable. Almost like it is not even the same club I was hitting when it was in the 9.5N-Low setting. Good for good, this driver is one of the longest I have hit and with the right setting the Flex has really proved me wrong. I will happily eat my words on the playability after what I have seen in the extensive testing and on course performance. I should also note that one of the key factors to this setting working well was that the driver from address still looks square/open even on the LEFT setting, this is key because in the past it has been hard for me to find a driver that sets up well but isn't overly right biased which forces me to turn the club over more than my stock shot likes to. The LEFT setting really holds my ball online on my overcooked right misses, and really is nice to see on the course.
The numbers look like this, I'm waiting for Cool Clubs to send a modified view for the driver only, because it's pretty cool to see the differences in what the settings actually do. The conditions during this session were a slight wind in and swirling (about 5-6 mph) but not consistent, so these numbers were REALLY good for me conditions that weren't as perfect as I've had before on Trackman and amplified the spin/ballooning.
Note: the spin doubled on one shot so the average spin is actually
2719.

UPDATE - 4/8/15 - Tour Issue Vapor Speed Limited (Glued Hosel) vs. OTR Flex
Here are the numbers from the tour issue "Vapor Speed Limited" with the W80x from the Oven, it was hit in comparison to the OTR Flex with P95 that was dialed in at Cool Clubs.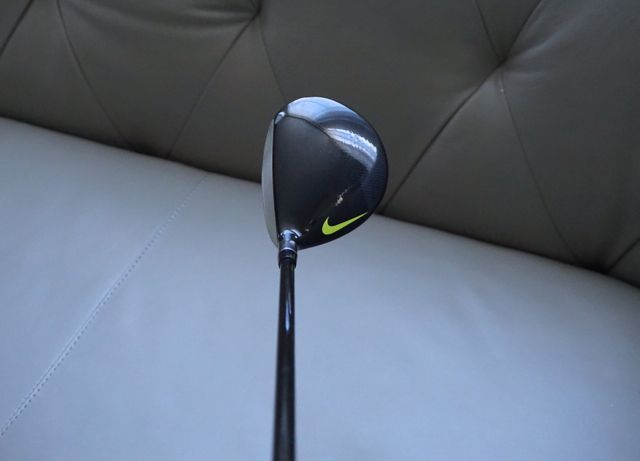 All shots hit from the ground:

OTR Flex w/ P95 set to 16L

Side by side:

Goal is to have the ball landing softer when hit off the turf, these shots were all hit from the ground:
Dispersion: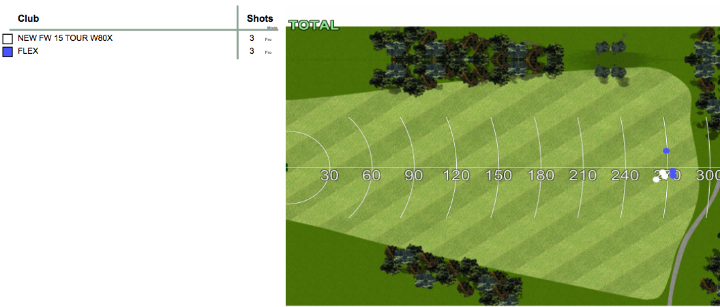 Well, that's it for now. Thank you all for reading and all of the input, feedback, and enthusiasm!
Edited by Pure745, 23 July 2015 - 11:03 PM.