Ryder Cup 2012: Important players & pairings
By Brody Franzen
GolfWRX Staff Writer 
This week, the United States will host one of the world's largest sporting event, The Ryder Cup. The stage is set at Medinah Country Club, a majestic layout of golf right outside of Chicago, Ill., which has hosted a major championship five times — most recently at the 2006 PGA Championship won by Tiger Woods. More ready than ever for this week are Ryder Cup Captains Davis Love III and Jose Maria Olazabal, as they have finally reached the week that they have been carefully strategizing and plotting for over the last year.
On the U.S. Team, Captain Love has a roster of both youth and experience. On the other side of the pond, Captain Olazabal's team is a bit more youthful, but with just as much talent. As one views the rosters of both teams, many questions can be asked. Which team does the course favor? What will we see in a showdown between Tiger and Rory?  Who will emerge victorious?  Most asked, although, is the simple question of who will shine, or in other words, which players should we pay attention to in specific?  And in order to answer this question, one must break down each team, and look at what each team offers in its players.
Team USA

For the United States, look to see great performances from the young long-bombers, but also very good scores from the more experienced members of the team.
1) Dustin Johnson:
When looking at the course layout of Medinah, it is evident that the course favors long-hitters, something that both teams surely possess. As one of the four players out of the total 24 in the field who averages over 300 yards off the tee, (Bubba Watson at 315 yards, Dustin Johnson at 310 yards, Rory McIlroy at 309 yards, Keegan Bradley at 302 yards) Johnson will have a definite advantage over the field with his ability to reach parts of the course many cannot.  With DJ's length, look forward to a Foursomes match with a shorter but precise player from 150 yards and inwards, possibly a Kuchar-or Furyk type, who can score in the short game, as well as provide good mentorship.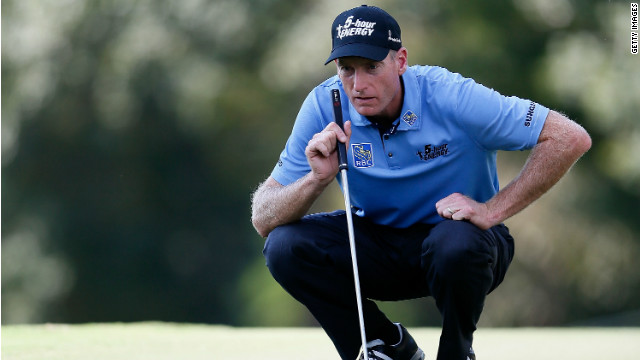 2) Jim Furyk:
As noted above, Furyk would be an excellent match for a longer hitter, such as D.J., Bubba Watson, or even Keegan Bradley. In 2012, he was ranked fifth in GIR from 125 to 150 yds, top 20 in all putting stats inside 20 feet and second in overall scoring average.  Furyk, who has played in the last six Ryder Cups since 1997, shows longevity and experience that will be appealing to Captain Love when he decides who to pair his longer hitters with.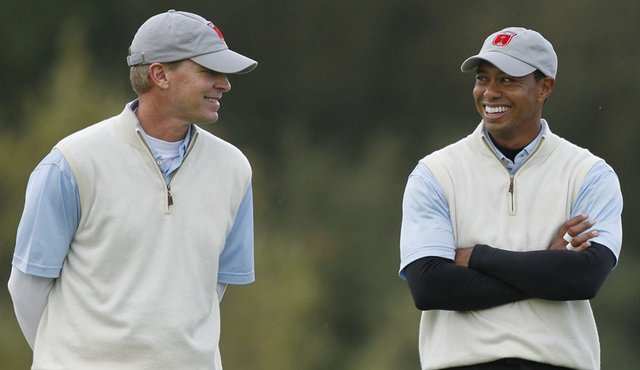 3) Tiger Woods and Steve Stricker:
The famed Woods/Stricker combination dominated in the 2010 Ryder Cup mainly because of the similarities in their personalities and approaches, but also because of the compatibility of their games. Where Tiger lacks, Stricker thrives, a key example being approaches from 50-125 yards, an area where Tiger has found himself inconsistent over the past year  (Tiger is ranked 80th in this category, Stricker is ranked first).  Both are "surgeons" of the game, picking apart and plotting each course before tournaments begin. Both are also leaders in Tour statistics in approaches — they are in the top 15 in approaches from 150-200 yards, and from 175-200 yards they are ranked No. 1 and No. 2.  One could go on and on about how these two work together so well, something in the past which is rarely talked about, as it has often been the case that players just don't "fit" well with the intensity of Tiger's game.
Team Europe
For Europe, the focus in balancing the team will be very similar to that of the U.S., mixing youth with experience, and long with short.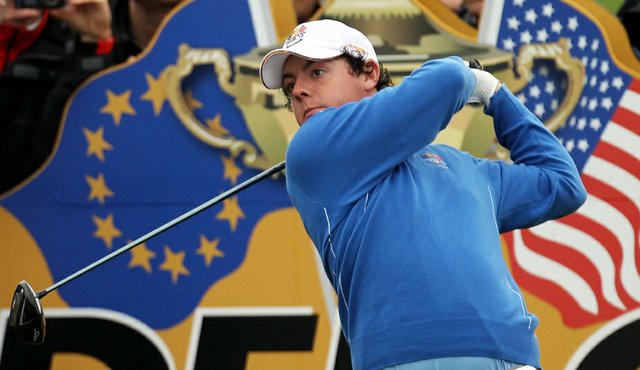 1) Rory McIlroy:
No. 1 in the Official World Golf Rankings, Rory McIlroy, has seemed unstoppable the last two months. His statistics speak for themselves — they show that he is not only a long driver of the ball, but excellent when it comes to approach shots and short game.  It is this deadly combination that will be a huge asset to Team Europe at Medinah. McIllroy has won three out of his last five events that he's played in. Many are asking the question, "Will he still be able to play at that level at the Ryder Cup?"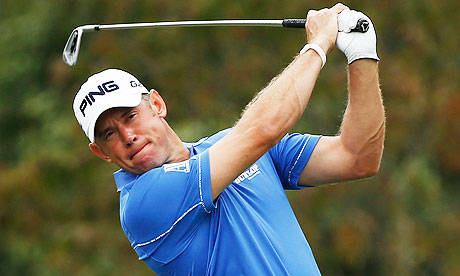 2) Lee Westwood:
As it is the case with the American team, there are certain players on the European team who are a bit older, and have gotten a lot more Ryder Cup experience than the young guns.  Where on the American team this is Jim Furyk or Phil Mickleson, on Team Europe this is Lee Westwood.  Currently ranked No. 4 in the Official World Golf Rankings and coming off of a tie for second at the BMW Championship, Westwood is hopeful for another week of scoring at the Ryder Cup, like is usual for him. A seasoned veteran for Team Europe, Westwood is surpassed in Ryder Cup points by legends Sir Nick Faldo, Bernhard Langer, Colin Montgomere, Seve Ballesteros and Captain Jose Maria Olazabal himself.  Currently with 19 points, Westwood has the potential to surpass both Seve and Captain Olazabal at Medinah this year.  Look for Westwood to not only be a star in singles and foursomes, but also a great influence and source of advice for the younger players.
3) Luke Donald and Sergio Garcia:
As a pairing, Garcia and Donald have won four out of four matches together.  For the past four Ryder Cups, this pairing has dominated together because of the near-polarity of their games; Garcia is the hot-tempered and passionate risk taker, and Donald is the deliberate, careful practitioner.  Donald, the former World No. 1, was No. 1 in Total Putting throughout 2012 on the PGA Tour, and No. 2 in Strokes Gained Putting. Garcia has shown serious improvement in the past month, with a win at the Wyndham Championship, and a tie for third at the Barclays. With Garcia's huge love for the Ryder Cup and his recent success, and Donald's dominance on the greens, this pairing is certain to shine.  As of Tuesday, reports are that Captain Olazabal did not send these two out together in practice, but it is still likely that these two will see a pairing.
As it is the key in any team competition in golf, the key for success this week for Love III and Olazabal will be to balance their talents and smart pairings that will result in victories. On Team Europe, this will mean matching the more experienced veterans with the fresh new talents.  And for the United States, this will mean combining various players together to match their diverse talents.  This week, golf fans will see passion, pride, and teamwork often unseen in golf, but most of all, the greatest spectacle golf has to offer.
Coverage for the Ryder Cup begins on Friday on ESPN at 8 a.m. to 7:30 p.m. EST. It picks up on Saturday on NBC at 9 a.m. to 7 p.m., and on Sunday on NBC from noon to 6 p.m.
Click here for more discussion in the "Tour Talk" forum. 
Your Reaction?
LIKE

0

LEGIT

0

WOW

0

LOL

0

IDHT

0

FLOP

0

OB

0

SHANK

0
WATCH: Tiger Woods on Facebook Live with Bridgestone Golf
Tiger Woods just appeared in a Bridgestone Golf Facebook Live video. While the audio isn't the greatest (sounds like there's some mowers rolling by), we've got to pass it along.
Check out the video below.
Woods initially discusses his wedges, before moving on to sharing some insights about how he hits his patented stinger–covering the ball, starting it farther right, and keeping his follow through short.
On his ball, the Bridgestone Tour B XS, which he presents as a softer ball well-suited to his swing, Woods says
"I need spin. I don't spin the ball a lot. My swing has never produced a lot of spin. I've always been able to take spin off the golf ball–I grew up in an era where we played balata. What separated a lot of guys was the ability to take spin off the golf ball…to keep it below the tree line. There was a lot more movement in the golf ball."
"My swing has naturally evolved. I've had different swings throughout the years, but each swing didn't spin the ball a lot. So, when I get up to my long irons with a harder ball that most people would launch…I don't. It falls out of the sky because it has so little spin."
Woods mentioned that he hasn't played Shinnecock since the course's pre-U.S. Open makeover, but that he expects the course will be particularly difficult: an old-school U.S. Open with minimal graduated rough where it will be difficult to shoot under par.
Responding to comments, Woods sings Hazeltine's praises and mentions he'd love to be able to wear shorts during PGA Tour events
"We play some of the hottest places on the planets and it would be nice to wear shorts…even with my little chicken legs," Woods says.
Woods tells amateurs looking for more spin around the greens that they need a soft golf ball, mentioning that solid contact, maintaining loft, and allowing to club to do its job are key. Woods mentions that he has "a couple extra shots around the greens" thanks to the softness of his golf ball."
We'll next see the 14-time major champion in action at next week's Memorial Tournament (which he discusses to wrap up the video).
Your Reaction?
LIKE

29

LEGIT

0

WOW

0

LOL

1

IDHT

1

FLOP

1

OB

0

SHANK

5
10 interesting photos from Tuesday at the Fort Worth Invitational
GolfWRX is on the ground at Marvin Leonard's famed pet project, Colonial Country Club, peeking into players bags and taking in the action on the driving range.
While you'll want to take a trip through the buffet line, we've made you a plate of some of the tastiest morsels.
Absolutely savage new putter cover for Jon "Rahmbo" Rahm. Just killer.
Prettier than a new penny.
Spotted: Aldila Rogue Silver 130 MSI
Everything here is excellent. Just excellent.
More like Garsen Murray. Am I right?
If you were Aaron Wise standing over the winning putt at last week's Byron Nelson, this is what it'd have looked like (of course, you'd have had a ball and the putter would be soled on the green, but you get the point…)
Abraham Ancer's new Artisan wedges are simply incredible… All of this: Artisan star stellar stuff.
Rickie Fowler has gone grape.
You can't fool me. You're not Adam Hadwin, you're a golf bag.
Is Patrick Cantlay considering a switch to a Cameron Napa?
Check out all our photos from the 2018 Forth Worth Invitational below.
Tuesday's Photos
Special Galleries
Discussion: See what GolfWRX members are saying about the photos in our forums
Your Reaction?
LIKE

8

LEGIT

0

WOW

0

LOL

2

IDHT

0

FLOP

3

OB

2

SHANK

11
Tuesday's Photos from the 2018 Fort Worth Invitational at Colonial
GolfWRX is live this week from the 2018 Forth Worth Invitational at Colonial Country Club (par 70; 7,209 yards). The event has now been hosted here for 73 straight years.
Headlining the field this week are Jordan Spieth, who's currently ranked No. 3 in the Official World Golf Rankings, Jon Rahm (No. 4), Justin Rose (No. 5) and Rickie Fowler (No. 6). Joining them are notables Webb Simpson, who's coming off his win at The 2018 Players, as well as Wesley Bryan, Jason Dufner, Bryson DeChambeau, Jim Furyk, Zach Johnson, Matt Kuchar, Brooks Koepka, Louis Oosthuizen, Pat Perez, Adam Scott, Charl Schwartzel, Jimmy Walker, and last week's champion, Aaron Wise.
Related
Last year, Kevin Kisner captured the second PGA Tour victory of his career after shooting a final-round, 4-under 66.
Check out our photos from the 2018 Forth Worth Invitational below.
Tuesday's Photos
Special Galleries
Discussion: See what GolfWRX members are saying about the photos in our forums
Your Reaction?
LIKE

6

LEGIT

0

WOW

0

LOL

2

IDHT

0

FLOP

1

OB

1

SHANK

2